Black Friday 2010 has arrived, and with it over 90 Laptop deals from close to 20 different retailers. You can see the full list of Black Friday Laptop deals, or if you prefer the short version; check out these five Black Friday laptops worth waiting in line for, or staying up late for if you plan to shop online.
Here are Five laptops that aren't worth standing in line for.
15.6″ Toshiba Satellite C655D-S5089 – $189.99 at Best Buy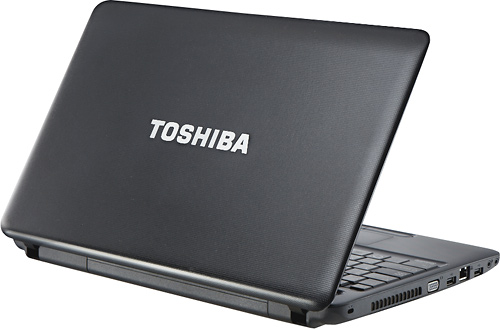 This entry level Toshiba Black Friday laptop deal isn't extremely powerful, but it should have enough horsepower to handle the needs of home users who just want to get online and work on office documents in addition to watching some YouTube clips or viewing photos. The Toshiba Satellite C655D-S5089 has a 2.3GHZ AMD V series processor, 3GB RAM, 320GB hard drive and ATI Mobility Radeon HD 4250 graphics; it does not have a webcam.
This specific model is discounted 58% or $260 for Black Friday making it a real deal. Be warned, there are a minimum three of these per store so if you want one you better go get in line — like right now.
15.6″ HP G62-340US Dual Core laptop – $329 at Office Max
The HP G62 is one of the most common Black Friday laptop models, but this deal is the cheapest we have seen for a dual core Black Friday laptop in 2010. This line of notebooks looks like it is made of metal like the HP Pavilion dm4 featured below, but it is actually a plastic finish. The G62 on sale at Office Depot comes with 3GB of memory (RAM) and a 320GB hard drive. It's also configured with an AMD Athlon II processor that ATI Mobility Radeon 4200 series graphics. This should be adequate for many home users who want to surf the web, listen to music and more. you can do some hot editing and multitasking on this laptop as well. If you plan to edit HD video or play games, you need to look elsewhere.
14″ HP dm4-1160us Core i5 – $549 at Office Max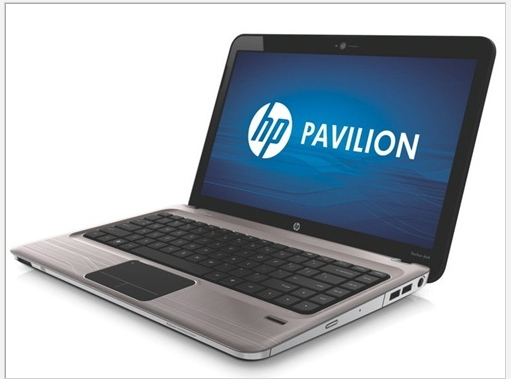 With a shell made out of metal, smaller 14″ screen and the latest Intel technology this portable powerhouse from HP is definitely worth a waiting in the cold on Black Friday. This Black Firdya laptop comes with Dolby Advanced audio for a better audio experience, unlie many stripped down Black Friday deals. The HP Pavilion dm4-1160us comes with 4GB of memory, a 500GB hard drive, 2.66GHz Intel Core i5-450M processor and Intel HD graphics.
17.3″ Dell Inspiron 17R Intel Core i3  – $649 at Dell.com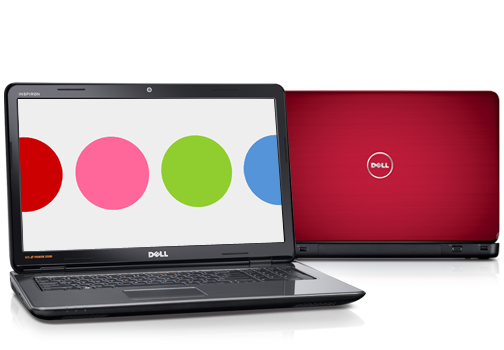 You can find a cheaper 17.3″ laptop on Black Friday, but the Inspiron 17R from Dell represents a good value thanks to the design and build quality of the R series. This specific model comes with an Intel Core i3 processor, 4GB RAM, a 500GB hard drive and a 1.3MP webcam. It has Wireless N for home networking and runs Windows 7 Home Premium. It should be more than enough for users who want a laptop that can handle multitasking and tackle most home suers needs for photo and video editing.
Apple MC516LL/A MacBook & $100 Best Buy Gift Card Package –  $999.99 at Best Buy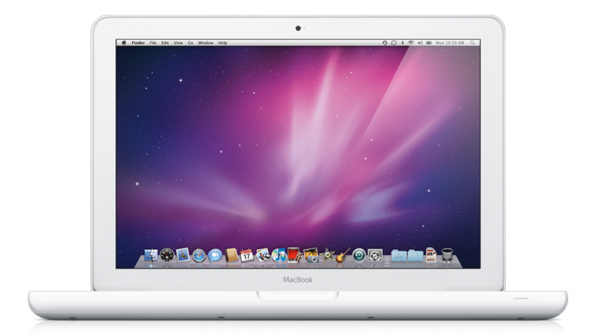 The entry level Mac is good fit for students and many home users who want a long battery life (10 hours) and access to OS X and the pleasures that come with it such as iPhoto and iMovie. The MacBook has an Intel Core™2 Duo processor; 13.3″ LED-backlit widescreen; 2GB DDR3 memory; 250GB hard drive; slot-loading double-layer DVD±RW/CD-RW SuperDrive. You should be able to score a similar deal from MacMall on Apple Black Friday pricing.
For more Black Friday Laptop winners, check out our Best Black Friday Laptop Deals by Price:
Advertisement