The newly announced HP EliteBook x360, announced at CES 2017, brings together both business class hardware and consumer grade function in one design. The folks at HP wanted to give business users a computer that they can take home and enjoy while off the clock but still get some work done even at home or on the road. This machine focuses on design, performance, security and tools for collaborating with others.
The key features include a 4K touchscreen option with an active stylus. It has high-end specs for powerful computing needs plus some great entertainment options.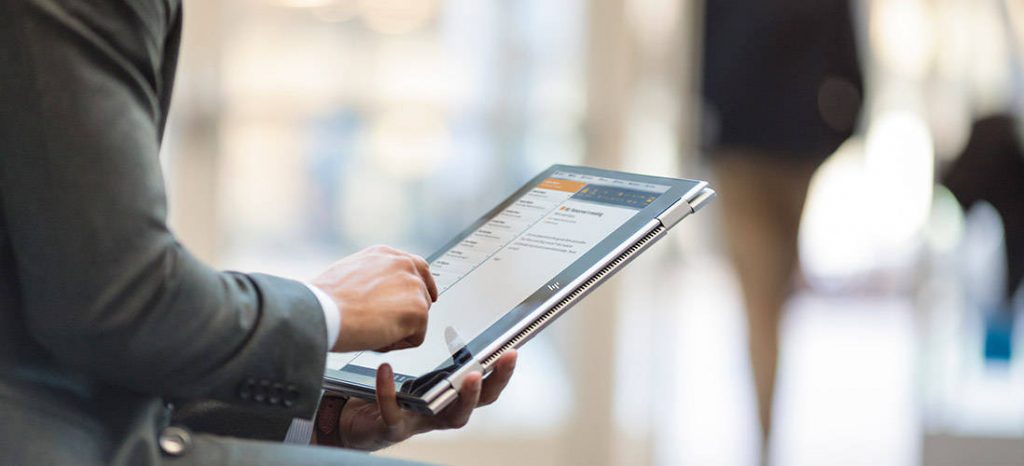 HP EliteBook x360 Industrial Design
When HP first introduced the Spectre x360 consumer notebook, it garnered a lot of attention for the beautiful industrial design and extreme thin measurements. It's a beautiful computer. They wanted to bring that to the business side of things in the EliteBook. The result is a 2.81lb computer that's only 14.95mm thick. HP compares that to the width of a AA battery.
The EliteBook comes with the popular convertible design with laptop, tent, tablet and stand mode. Users can adjust it for work, watching videos or sharing presentations or to hold while on the couch or as a passenger on the road.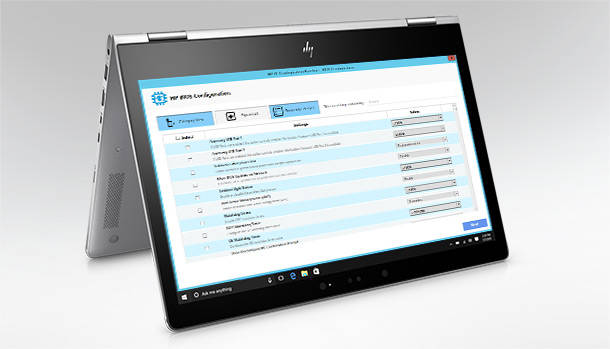 Built for the Road
The HP EliteBook x360 withstands shock, vibration and extreme environments making it a great option for people on the go who are hard on a system. The US Military Standards for reliability and ruggedness make sure that this isn't a lightweight machine that's going to fall apart easily whether the user keeps it in their backpack or carries it around in hand.
Travelers also need good battery life. Imagine 16.5 hours. HP says that will get you through a flight from San Francisco to Delhi, India on one charge. With Fast Charge technology, you can top it off quickly: boosting the battery 50 percent in about 30 minutes.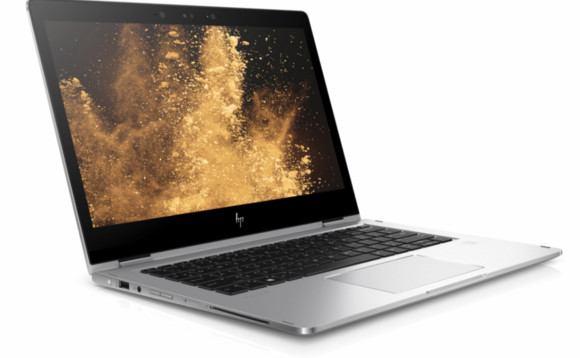 Business Class Computing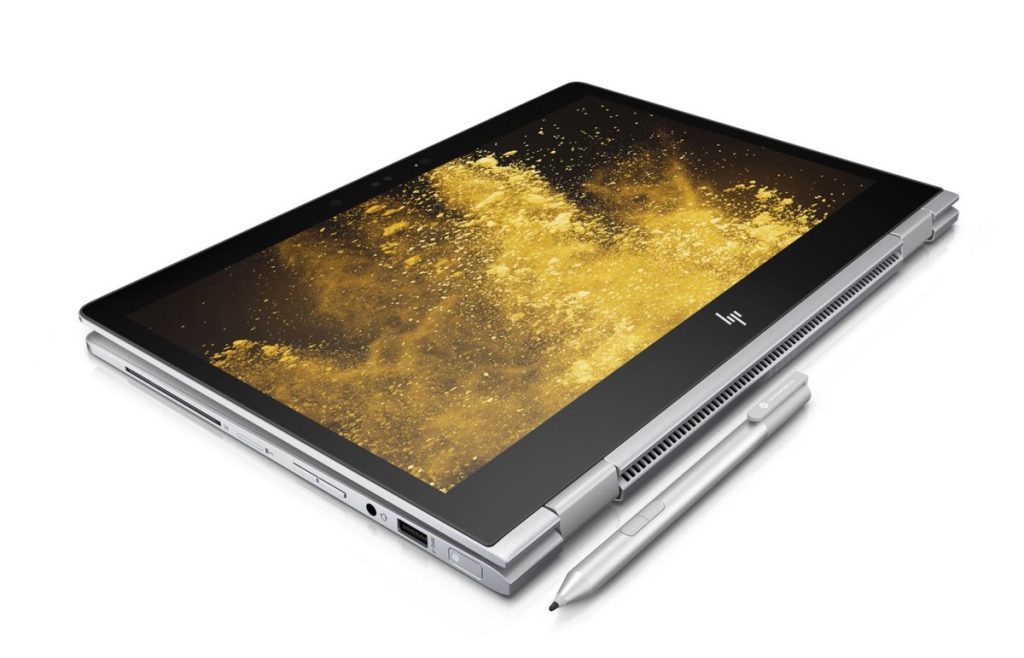 Business users need good collaboration tools. HP said they designed the machine with that in mind. The software and hardware come with features that make conference calls easier. It's Skype-for-Business certified. They added special keyboard shortcuts to quickly mute/unmute the system, end calls, and share the screen while on Skype.
HP added an active pen for inking and taking handwritten notes or doing some quick drawings. It will also work great for sketches, business presentations, and artwork.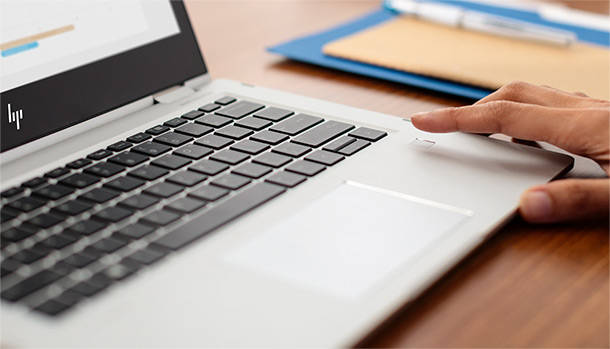 The security features on the HP EliteBook x360 will keep business users protected with a fingerprint reader using Windows Hello. HP's suite of security tools comes pre-installed. There's a self-healing BIOS to keep the computer safe from hackers with nefarious motives. This also keeps out intruders who want to engage in business espionage. Remote lock secures the laptop if you step away and forget to lock the screen.
The HP Sure View privacy screen keeps people from looking over your shoulder when you don't want them to. It's a privacy screen that keeps people next to you or above you looking and seeing the contents of the screen.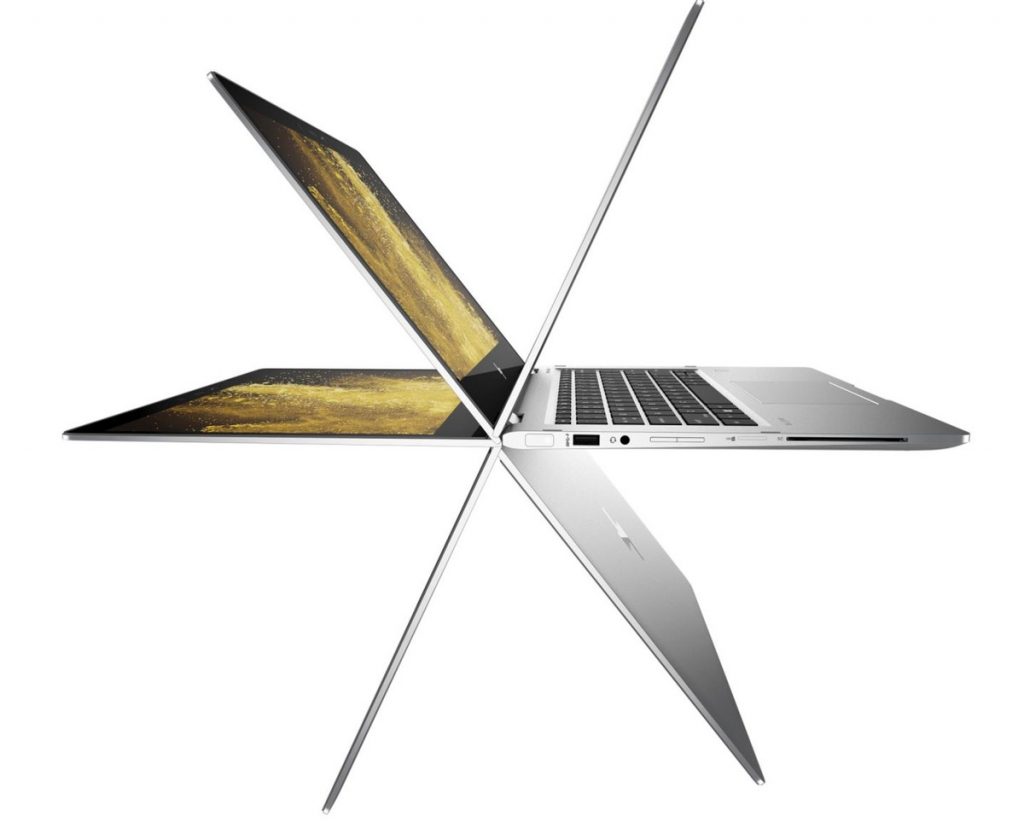 HP EliteBook x360 Key Specs
The HP EliteBook x360 comes with the latest 7th generation Intel Core i7 Kaby Lake processor.  It adds 16GB of DDR4 memory and gen 3 SSDs with dual drive options.
The touchscreen comes with either 1080p HD resolution or 4K. The screen measures 13.3 inches and has Gorilla Glass for durability.
HP loves to say "no dongles needed" with the HP EliteBook x360. It comes with a couple USB 3.0 ports, one USB Type-C port, HDMI, and a Micro SD port.
The speakers will feature BANG & OLUFSEN technology with Audio Boost and Noise Cancellation tech from HP. There are 4 premium speakers built into the computer.
The HP EliteBook x360 will show up in late January for an unspecified price. More information is available at HP's website.
Advertisement