Some Windows 10 PC makers are focusing on offering powerful hardware for less than you'd expect. HP, one of the biggest Windows PC makers in the world, is focusing on design and quality. Take the new 15-inch HP Spectre x360. Introduced at the Consumer Electronics Show in Las Vegas, Nevada, the super-sized convertible ultrabook offers the latest technology. It's also the best-looking Windows 10 PC revealed at the show.
HP announced the 15-inch HP Spectre x360 this week at the world's largest technology tradeshow. The company has been at the event all week showcasing new products that push Windows PCs in new directions. For those that like the 3D printing and creating, there's the new HP Sprout. The HP Spectre x360 is a marvel of mobile engineering. It weighs 4.42 pounds. At its thickest point, it measures 0.70 inches.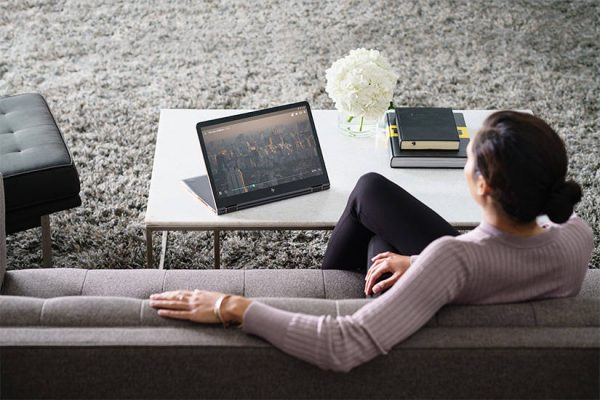 The 15-inch HP Spectre x360 lasts 12 hours between charges. Because the notebook uses fast charge technology, buyers can replenish up to half of its capacity in 30 minutes. When playing video, it can last up to 9 hours on a single charge. Smartly, HP has stuck to what made the 13-inch HP Spectre x360 so good looking. The gently curved bottom is back. The entire notebook comes in a Ash Silver and Copper colored combo that looks elegant and feels high-end. Gears in the notebook's hinge allow users to transform it into a tablet. A pen accessory lets buyers navigate windows, draw and take handwritten notes.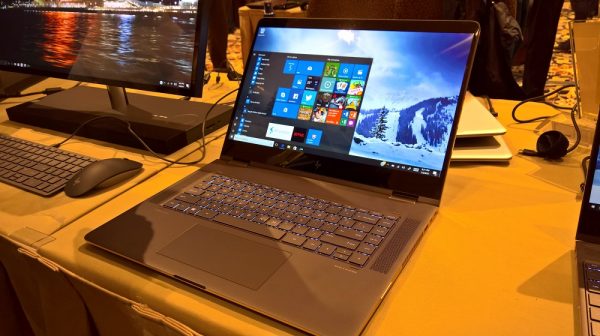 Connectivity includes a USB Type-C port that allows users you to connect to multiple accessories with just a single cable. Because it's larger, the 15-inch HP Spectre x360 has room for two speakers that flank its keyboard deck. Its trackpad is covered in glass. It's as big as a smartphone screen itself. The entire system is powered by Intel's 7th Generation Core processors. There's also PCIe storage and 16GB RAM options available.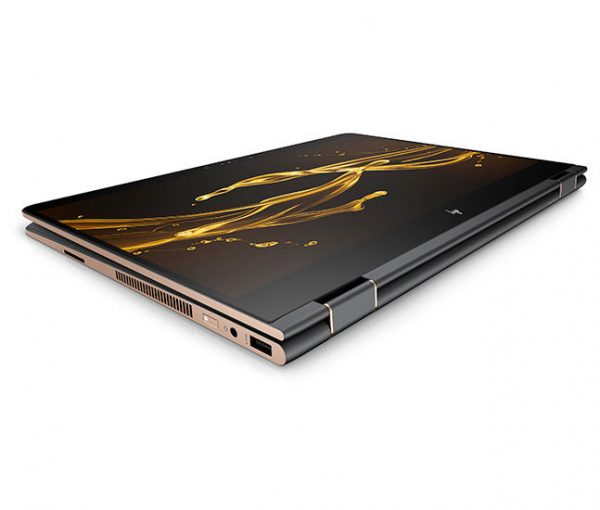 The 13-inch HP Spectre x360 comes with a 1080p display, but can only get the 4K 15.6-inch display with this new model. It has four times the number of pixels as the standard definition screen. NVIDIA GeForce 940MX graphics are an option. Intel's Iris Plus Graphics 640 are an option for the 15-inch notebook too. There's a single Thunderbolt 3, 1 USB 3.0 port, an HDMI port, 1 DisplayPort and a headphone jack.
HP plans to begin selling the 15-inch HP Spectre x360 this February for $1,280.99.
Advertisement