The Samsung Notebook 9 gets an update according to the company's CES 2017 announcement that continues the notebook's focus on performance and portability. They added Intel's 7th gen Kaby Lake processor and continued the great all-day battery life and Fast Charging technology. This all comes in a 15-inch computer with a large display in a sleek, thin and small design thanks to the incredibly thin bezel around the HD display.
Samsung Notebook 9 15-inch: New Features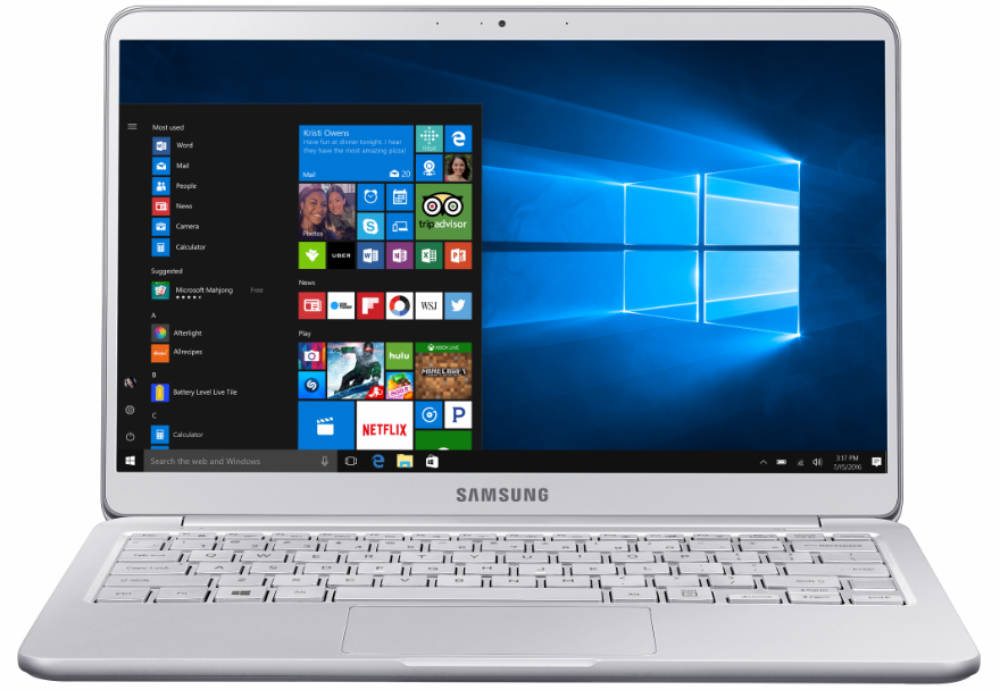 As you can see from the above image, the bezel around the 15-inch display is incredibly thin. This makes the computer feel more like a 14-inch system. It also helps with keep it feeling very light.
The display lays flat on the table for sharing with people around it. The hinge runs most of the length of the back of the computer and Samsung bragged about the way it will hold up to heat and shock.
Samsung added the new Intel Kaby Lake processor. You get a Intel Core i7 processor for speed and power. It also sports NVIDIA 940MX dedicated graphics useful for gaming and graphics intensive creative projects.
Security on the Samsung Notebook 9 gets a boost thanks to a built-in fingerprint reader. The reader supports Windows Hello, the great new feature in Windows 10 that logs you in quickly.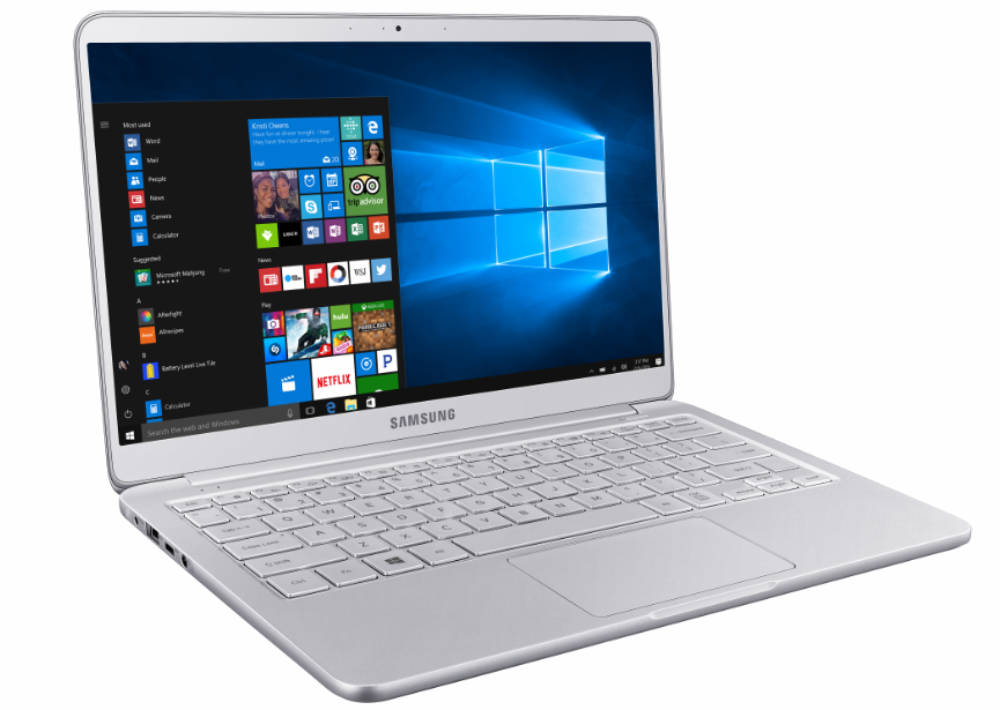 Samsung Notebook 9 Fast Charging
Users will get up to 15 hours of battery life, according to Samsung. Even if that's an exaggeration, 10-12 hours means most users can use the computer throughout their work day.
What's more impressive is the Fast Charging feature that gives a user a full charge in 2 hours and 3.5 hours in just 20 minutes of charging. Plugging in 20 minutes before your class or a meeting means you can get through either without a problem.
The Samsung Notebook 9 uses USB-C for charging and for connecting external peripherals such as storage or hooking up to an external monitor. Plug your Fast Charging USB-C charger from a Samsung Galaxy phone or some other phone with enough power and it will also charge the computer.
Check out more information at Samsung. The current 13.3-inch Notebook 9 costs $900, so expect these 15-inch machines to come in at over $1,000 when they become available later this year.
Other Samsung Notebook 9 Specs
Here's a list of the other pertinent specs and details:
Intel Core i7-7500U processor
16GB of DDR4 dual-channel memory
256GB PCIe NVMe SSD storage
Full-HD display with HDR built-in and 1920 x 1024 resolution
15-inch 350nit display with 178-degree viewing angle and brighter 500nit Outdoor Mode
NVIDIA 940MX dedicated graphics
802.11ac Wi-Fi plus Bluetooth 4.1
2 1.5w speakers
720p webcam
Intneral dual-array graphics
1.5mm backlit curved keycap keyboard with fingerprint reader
1 USB-C port with Thunderbolt 3 supported and up to 40Gbps speed
2 USB 3.0 and 1 USB 2.0 ports
65w charger with 66Wh battery
2.73lbs and 13.7×9.03x.61 inches
Advertisement