The Compaq Airlife 100 always on device, which some may refer to as a smartbook or a social netbook, has landed in the hands of Chippy from CarryPad and he has wasted no time in unboxing it and showing us what an always on, always connected touch-enabled device can be used.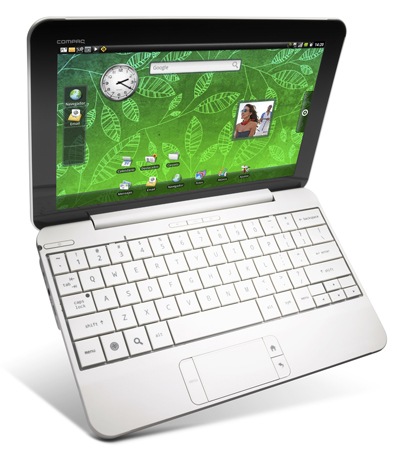 When it comes to hardware the Airlife 100 has more in common with high end phones than netbooks; like a Snapdragon processor, Android operating system, touchscreen and an always on high speed connection. The large display and keyboard lets users do a bit more with the device than they might be comfortable doing on a phone.
In the video below you can see the Compaq Airlife 100 unboxed and put through its paces:
If you are interested in learning more about the Compaq Airlife 100 head over to CarryPad live later today (Tuesday 10PM Berlin Time) for a live demo where you can chat and ask questions. For more details and to find out what time it is for you locally visit CarryPad.
Still no word on a U.S. release or pricing.
Advertisement