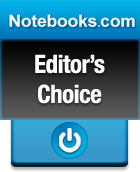 The EX495 is a home server that can be used to automatically backup every computer on a network, consolidate media files and make them accessible from anywhere. The MediaSmart Server EX495 is the best backup and media sharing solution I've found for people that have a combination of Macs and PCs scattered around the house.
The MediaSmart Server EX495 is HP's latest and best Windows Home Server. It looks identical to previous MediaSmart Servers, but it's much faster and capable than previous versions, including the EX470 I purchased a year ago. The EX495 is much easier to configure and maintain than and it's fully compatible with Macs running OSX. These updates, combined with the overall utility of HP's home servers earn the EX495 a Notebooks.com Editor's Choice Award.
Buying a home server is a lot like buying insurance. Most people would rather buy the latest mobile phone, a new notebook or HDTV. But if your digital lifestyle is becoming difficult to manage and you'd like to build you own personal data cloud you should consider getting a Windows Home Server. The EX495 is the best one I've had the pleasure of using and I highly recommend it.
The MediaSmart EX495 has an MSRP of $699.99 and is available at HPDirect.com, Amazon.com and other online retailers.
MediaSmart Server EX495 Hardware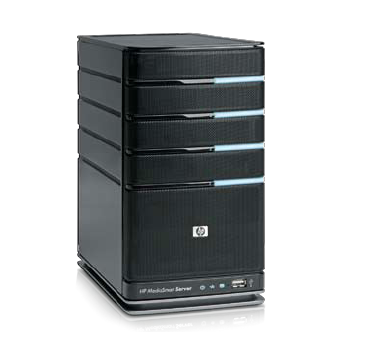 The MediaSmart Server EX495 looks like a miniature desktop tower. On the front you'll find a USB port, several status lights, including one that indicates the health of each of the server's hard drives.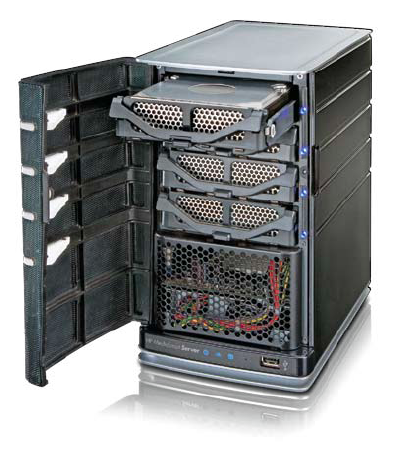 It comes with a single 1.5TB drive and three empty drive bays that you can load yourself with your choice of 3.5″ hard drives. 2TB drives are widely available these days, which means you can load an EX495 with up to 7.5TB of internal storage.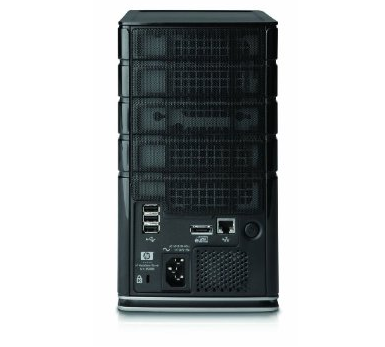 On the back of the EX495 are three additional USB ports and one eSATA port. If you plugged in a 2TB drive into each of the available ports you'd have a total of 17.5TB of storage. To put that in perspective, that's 35 times the capacity of a 500GB hard drive, which is the largest currently available in most notebooks.
What Does the MediaSmart Server EX495 Actually Do?
Most people have never thought of buying a home server, but everyone I've given a full in-home demo of the EX495 wants one. This little black box does a heck of a lot more than most people expect. In a nutshell, it can act as the hub of your digital lifestyle, keeping all of your files backed up and accessible wherever you need them.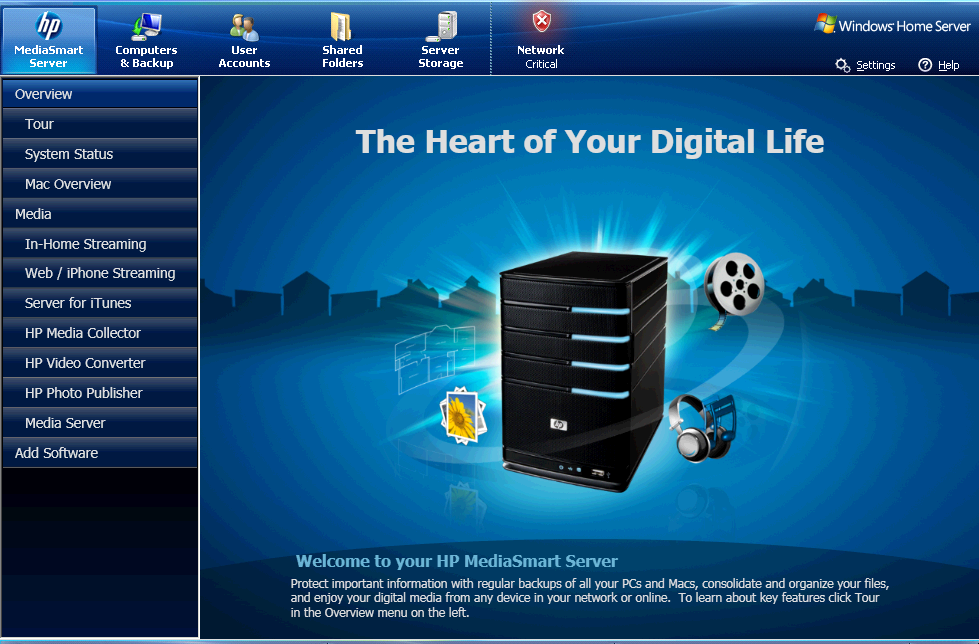 This is the Home Server Console, where you can configure and customize the EX495. You will have to spend some time here, but other users will never have to.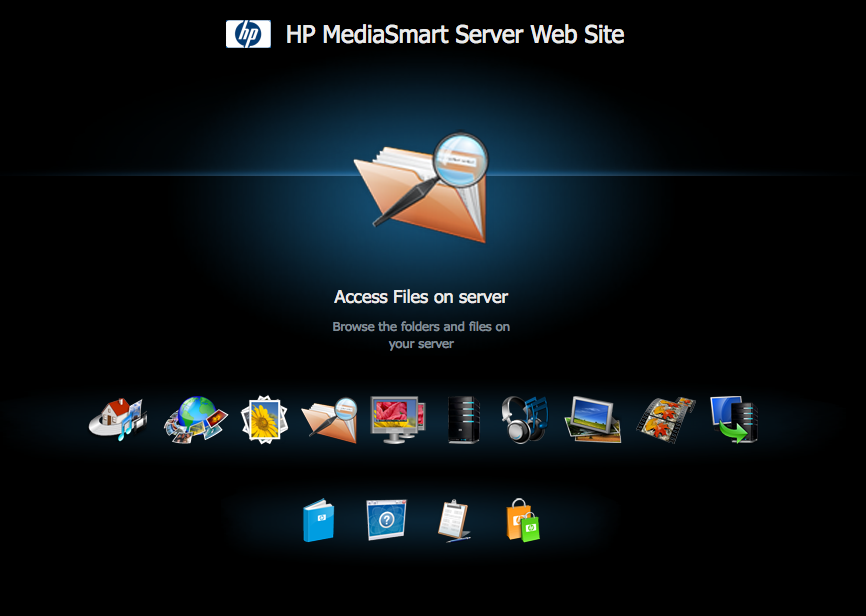 Instead, they can access the server through the HP MediaSmart Server Web Site. This page acts as a gateway to users' files and media.
Apple Compatibility
I have several PCs, a MacBook Pro and a MacBook that we use at home. Previous versions of the MediaSmart server didn't fully support Time Machine restores. But HP's taken care of this issue with the EX495, which means you can restore an entire Mac system onto a new drive or computer.
Users can now manage their servers from the comfort of their MacBooks via Remote Desktop Connection after running through initial setup on a PC.
To further cater to the Apple community, HP built iStream, an iPhone application that makes it possible to stream multimedia stored on the server. Here's a quick video demo I posted of iStream I posted earlier this year on GottaBeMobile.
Automatic Backup
Everyone knows they should backup their notebooks regularly, but few people actually do. If you've ever lost important files you don't need to be told how painful it can be. If you haven't had a data disaster of your own and don't backup regularly it's just a matter of time until you learn your lesson.
After installing a small application on each of your notebooks, the MediaSmart Server EX495 backs up each of them completely. It backs up all of your PCs on a daily basis and keeps archives of your files so you can find old versions of your documents or ones that you accidentally trashed. MacBook users can use Time Machine to backup their data on an hourly basis.
The server makes complete image backups of your PC notebooks, which means you can restore them back to working order in case of a complete hard drive failure. Mac users have to download a small file to enable Time Machine's restore capabilities.
Back Up Your Backups
You can configure the EX495 to duplicate folders and backups for added protection. If one of the server's drives fails, you can rest assured that your data is safe. You can even plug in external drives, dump your backups onto them and lock them up in a safe place for added protection. Backing up with the MediaSmart Server with duplication turned on means you'll always have at least three copies of your important files.
Media Collector
The media collector keeps tabs on each notebook's Videos, Music and Photos folders. When a new song, video or photo is detected the MediaSmart Server copies it to a shared folder. This means you don't have to worry about which notebook you dump images from your camera onto.
Media Server
As expected, the MediaSmart Server EX495 can stream multimedia files to any device on your network, including PCs and video game consoles. I was able to stream music, videos and photos to my PS3, which is a much nicer way to share content with friends and family than forcing them to huddle around a notebook.
iTunes Server
The MediaSmart Sever EX495 can stream your iTunes music and playlists to devices on your network, including Macs and PCs running iTunes. Streaming music to your devices works even if your iTunes music has DRM protection. iTunes accounts can only have five computers associated with them, which means it can be a pain to listen to music you paid for if you have a lot of computers in your household.
Video Conversion
Converting videos so they can be streamed and played on mobile devices is boring and takes forever. The EX495 takes care of this chore for you by automatically converting videos into H.264 format. By default, it creates a mobile version for remote streaming. You can create custom profiles to suit your devices and viewing habits. This task is much speedier on the EX495 than other MediaSmart servers because it's the only one with a dual-core processor.
The EX495 will rip unprotected DVDs and is powerful enough to ingest and covert DVDs and Blu-ray movies if you install AnyDVD. This may or may not be legal depending on your location.
Remote Access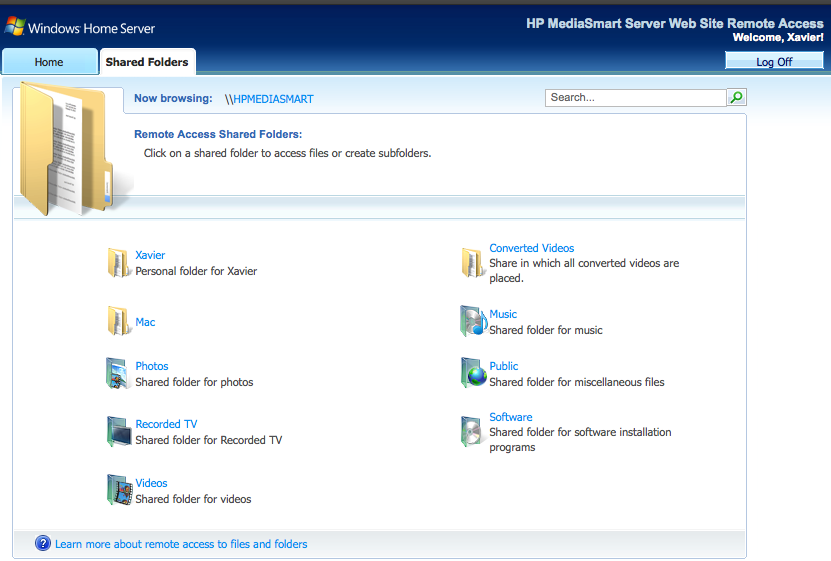 One of the best features of the MediaSmart EX485 is remote access. Users can setup personalized, easy to remember web addresses to access their home server from any computer with a web browser. You can even browse PCs remotely from a web browser as long as they're running XP Pro, XP Tablet, Vista Business or Vista Ultimate.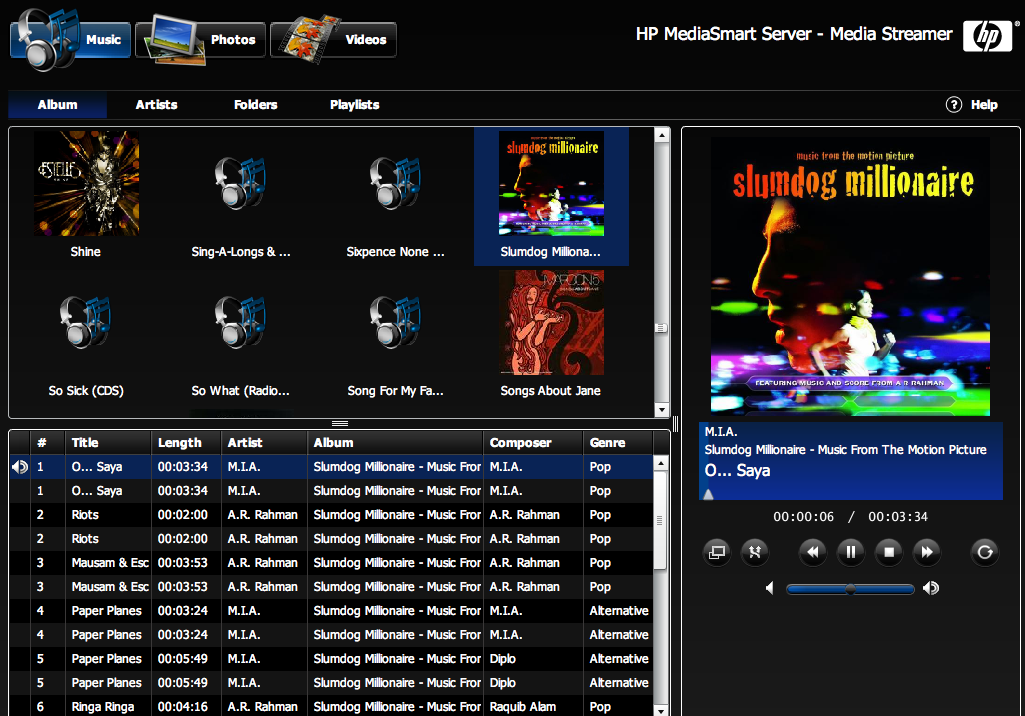 You can access view your photos and stream music and videos with MediaStreamer through a web browser. One limitation of MediaStreamer is the speed of your home Internet connection. Most Internet Service Providers boast speedy download times, but uploading can is significantly slower. I was able to stream music reliably, but I couldn't always access my videos.
Photo Publisher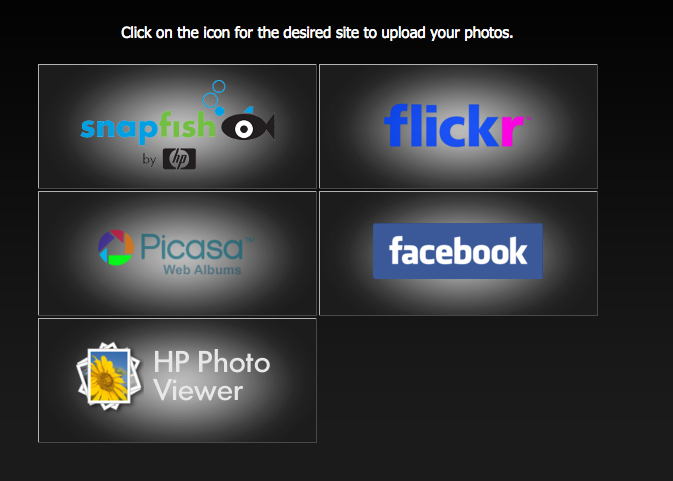 The built-in photo publisher can be used to share photos with friends and family. They can visit your server directly, or you can upload your albums to Snapfish, Flickr, Picasa or Facebook.
Not Quite Perfect
Like other Windows Home Servers, the MediaSmart EX495 is 'headless.' This means it doesn't have a desktop interface that consumers have become accustomed to seeing on machines. While this won't be an obstacle for some, a lot of consumers will need to wrap their heads around the concept and get used to interacting with a server for the first time. While the setup process of the EX495 is relatively easy compared to building a Windows Home Server from scratch, a lot of people will be stumped when it comes to configuring some settings, such as remote access with some routers. If you don't enjoy tinkering computers (or have someone at your disposal that does), you might want to avoid this product.
For example, the HP Media Collector abruptly stopped working after an automatic update to the server's software. An alert popped up on each of my PCs telling me to update the MediaSmart connector, but the alert didn't explain how to do this. I know how to perform the update, but the lack of clear instructions will cause frustration for a lot of users. After installing the updated software on my notebooks media collector still wasn't working. I tried restarting the server and my PCs and the media collector began functioning again. HP should work to make its MediaSmart servers even simpler to control and maintain.
Another thing I don't like about the EX495 is that it can only work with 10 PCs at a time. I know most households don't have 10 computers, but I wish the limit was higher so large families, or those with more than one or two PCs per family member, wouldn't have to worry about it.
Conclusion
If the EX495 is out of your budget you should take a look at the EX490, which comes with a 1TB drive and a slower processor. It won't handle video conversion as well, but it will satisfy most consumers. The HP MediaSmart LX195 is a smaller system that costs $400 and comes with a single 640GB hard drive, a slower Intel Atom processor and a slimmed down list of software features.
Advertisement