The Staples Black Friday 2010 add just leaked and it is filled with a lot of Black Friday laptop deals including the HP G56-141us 15.6", which will cost $299 on Black Friday. While the price may be right, the specs are bare bones.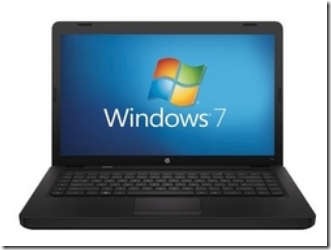 There is not a lot of information about this one, but it does have only an Intel Celeron 900 2.2GHz processor. This is not a very fast processor by today's standards. And with only 2GB of memory, this will be on the slow side. It is an adequate machine for someone who has very simple needs – typing, email and Internet surfing. It is not a good laptop for managing multimedia or creating a lot of content.
The hard drive is a decent 320GB and there is an 8x DVD burner. The Wi-Fi is b/g/n compatible. But the battery life is only about 4 hours at best on the 6-cell 47WHr Lithium-ion battery. Real-world battery life will be much shorter.
We would say this is Staples "get-you-in-the-door" computer. But once you take a look, you will likely realize that even at only $300, this is a limited laptop with limited appeal.
Visit Notebooks.com's Black Friday laptops page for more Black Friday deals and a list of all of the laptops available from Staples and other retailers.
Advertisement