HP has officially launched the new HP Pavilion G Series budget notebooks, offering shoppers a collection of colors and premium audio standard in a line of notebooks that start at $449.
The HP G Series notebooks include several models, the 14″ HP g4, 15.6″ HP g6 and 17.3″ HP g7. These budget notebooks bring more to the table than most entry level notebooks and replace the 42, G62 and G72 notebooks which were a huge part of last Black Friday.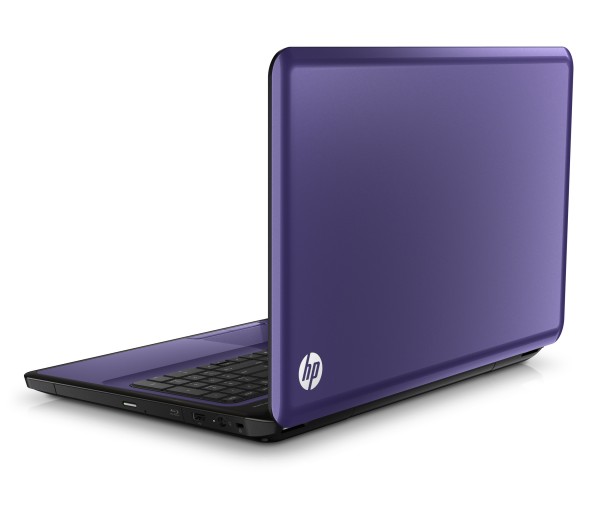 The HP Pavilion G series notebooks are available at HP, at your local Best Buy or Walmart and from other retailers and as part of the Pavilion line you'll find basic computing power, essentially a good enough notebook, thanks to a dual core Pentium processor and options for first generation Intel Core i3 processors.
HP Pavilion g6:
The cheapest HP Pavilion G Series is the 15.6″ HP g6 which has a 15.6″ screen and Altec Lansing speakers as well as SRS Premium Audio. The HP Pavilion g6 notebooks will come in a variety of models and will vary from store to store, but they will all start with either HP Pavilion g6t or HP Pavilion g6x. The HP Pavilion g6t will have a dual core Intel Pentium processor, and the Pavilion g6x will have the faster Intel Core i3 processor. All of these HP Pavilion g6 notebooks will have wireless connectivity, webcams and come in a variety of colors.
HP Pavilion G6 Hands on Video:
HP Pavilion g4 and Pavilion g7:
THe HP Pavilion g4 and Pavilion g7 notebooks start at $499 and $529 respectively and come with the  dual core and Core i3 processor options. The HP Pavilion g4t and Pavilion g7t notebooks can be found at HP.com and various models will also appear on store shelves with a similar focus on connectivity, color options and SRS Premium Audio.
How the Pavilion G Series is Different:
The HP Pavilion G series sets itself apart from many budget notebook lines by including a collection of colors and premium audio options and making a webcam standard. Many notebooks in this price range make sacrifices including single core processors, bottom of the barrel speakers and no webcam, but with the Pavilion G Series users will get a more full featured notebook.
Advertisement