Most notebooks under $400 have specs so low-end that even the most basic users won't be satisfied, but thanks to the latest cost effective AMD processors, consumers can pick up a new notebook from Best Buy or Staples that will deliver on all the standard needs of home users for just $350.
Instead of the sub-par single core processors and lackluster specs, these new AMD Fusion E-350 powered notebooks are packing a dual core processor, capable graphics card, 3-4GB RAM, 320GB hard drive, built in webcam and Windows 7. These notebooks are available today from Best Buy and Staples for $350.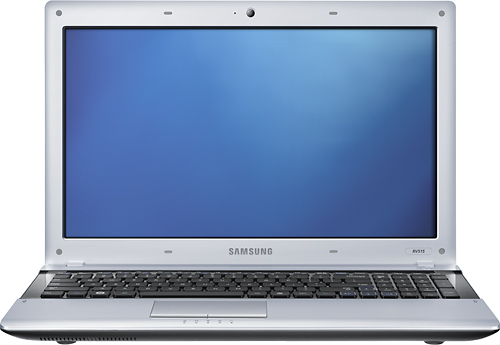 We recently reviewed the Gateway NV51B05u Fusion powered notebook which has the same specs and were impressed with the value it brought to the table under $500. The Samsung NP-RV515-A01 and Acer Aspire AS5253-BZ692 have the same specs and should provide the same performance for just $350. For just $30 more there is also a similarly spec'd HP 2000-219DX available at Best Buy.
If we were picking out a new notebook for the average home user today, these two notebooks would be at the top of the list thanks to the affordable price that doesn't cut corners. In short, if we were picking out a new notebook for a PC using family member, we would be taking a close look at these two notebooks and at the collection of other AMD Fusion E-350 notebooks coming to the market soon.
Performance
What type of performance can you expect from a $300 notebook? If there's an AMD Fusion E-350 APU in there with AMD Radeon HD 6130 GPU, then you can expect quite a bit of power for the price. When we went hands on with a similar AMD Fusion E-350 notebook from Gateway we had the following to say about the performance.
The first test, was to open up an array of apps that home users will find open at the same time. To do this we tried out Word Starter, Chrome with numerous tabs and a few other random apps open in the background. We played Pandora in one of the Chrome tabs. During this standard use scenario, we had no lag or issues with the performance of the Fusion processor.

We also tried doing some light movie editing with Windows Live Movie maker and edited some photos in Windows Live gallery and were pleased with the results. We wouldn't want to use this machine to edit video professionally, or to edit video every day, but for a few random projects or for splicing and uploading a family reunion clip to YouTube, the NV51 will suffice.
We also tested HD video playback and if you can believe it gaming on a budget notebook,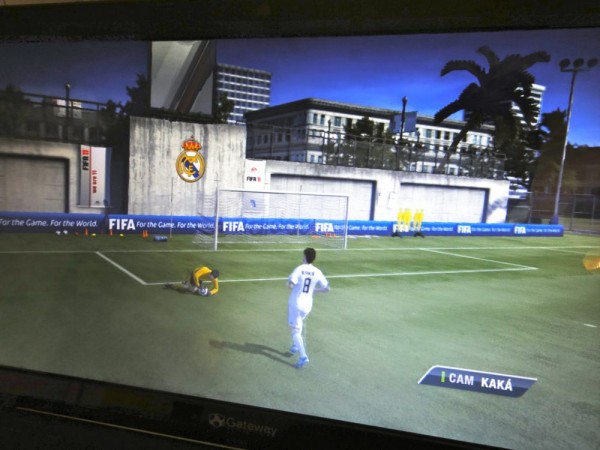 Thanks to the AMD Radeon HD6130 graphics card, you can actually use this notebook to game and watch HD video content without giving up on too much quality. We tested out the NV51 with HD video and streaming Netflix and had no trouble at all. Normally, when you try to play HD content on a sub $500 system with integrated graphics the video will stutter or drop some frames, but we didn't notice the issue on this system.

When we started gaming on this notebook we were also surprised. In loading up a demo of FIFA 2011 from late 2010, we were pleased to see that the system performed great with the medium setting which was still a great experience on the go. We could play on High, but there was a bit of lag that detracted from the fast pace of the game.
Value
When you compare these $350 notebooks to the Intel Celeron notebooks you typically find in $300 to $350 price range you're looking at a noticeable jump in performance that is well worth the $50 price difference for home users.  Whether you're looking for new notebook for your home office, to take to school this fall or just need a new affordable notebook that won't leave you hanging, you should definitely check out these AMD Fusion notebooks.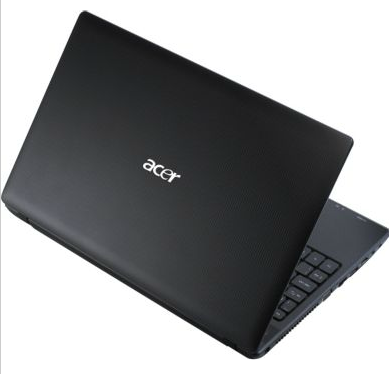 For the average home user, these AMD Fusion E-350 powered notebooks offer much more value than many other sub $500 notebooks and will be a better fit than a netbook for the numerous buyers who look at netbooks for the lower cost, rather than portability. We'd also suggest that budget notebook buyers look at these notebooks over the new Google Chromebooks, which may look sexier, but are getting mixed reviews.
Advertisement