As students head back to school this month, most will tote a notebook computer. Here are 10 recommendations for the best back to school notebooks, including a pair of Chromebooks, a wide range of Windows laptops and two MacBooks useful for school work, fun and keeping in touch.
These computers range in price from under $200 to over $2,000.
Budget Back to School Notebooks for Just the Basics
For the seriously budget minded buyer, consider a Chromebook or a truly basic Windows laptop. Sub-$400 Windows PCs usually mean substandard hardware and a $400 Windows machine usually means less quality than a $200 Chromebook. So get a Chromebook, unless a full version of Microsoft Office is a must.
HP Chromebook 11 – $179.97
The HP Chromebook 11 offers a beautiful display thanks to a bright and color-accurate IPS screen. The Chromebook 11 charges using a micro-USB cable, the same kind that powers most smartphones.
HP sells the Chromebook 11 for $250, but buyers can get one from Amazon for $199.99 or Tiger Direct for $179.97. At that price buyers, get the following specs:
11.6-inch 1366×768 IPS display
1.7 GHz Exynos 5250 processor
2GB of RAM
16GB of storage plus 100GB of Google Drive storage for 2 years
The battery on this machine doesn't last as long as the Dell Chromebook 11 or the Acer C720, but thanks to a more attractive design and better looking screen, students will prefer the HP.
ASUS X551MAV-RCLN06 15.6-inch – $229
The ASUS X551MAV-RCLN06 offers one of the best budget buys for students. It includes a low-end Intel Celeron dual-core BayTrail N2830 2.16GHz processor, 4GB of RAM and a 500GB hard drive. It's fairly thin at only 1.2-inches and weights under 5lbs. That's not light, but with a good backpack or computer bag it'll work.
The 3-cell battery promises up to 5 hours, which usually means 3-4 in real-world use. That'll get users through the morning with the 1366×768 display brightness turned down and everything but Wi-Fi off.
It's rare to find a matte display on a low-end system. ASUS gives us one, limiting screen glare in bright or outdoor situations.
In very brief testing, the full size island style keyboard felt comfortable and responsive. The computer should hold up to average wear and tear.
Get this laptop at either Amazon or Best Buy for only $229, a pretty good deal. That price includes an Ethernet port, Wi-Fi and a USB 3.0 and USB 2.0 port, but no DVD or Bluetooth.
HP Chromebook 14 – $329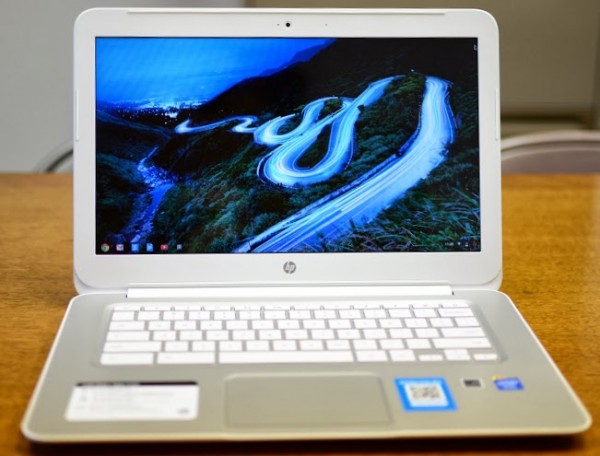 There aren't as many larger screen Chromebooks available. The HP Chromebook 14 still gives buyers the best combination of performance, price and hardware quality despite a less than stellar screen. You get a better keyboard than the Toshiba Chromebook 13 and a better price than the Samsung Chromebook 2 13-inch model.
A lower cost HP Chromebook 14 comes with only 2GB of RAM, so get the 4GB model with built-in 4G (not LTE) wireless from T-Mobile.  The T-Mobile account only includes 200MB of data per month, but it's enough to grab some email or send the prof a paper when the school Wi-fi is down. For people with poor T-Mobile speeds, an AT&T SIM will also work in the machine. We show you how.
The machine runs on a 1.4GHz Intel Celeron 2955U processor and has a 16GB SSD with 100GB of free Google Drive storage for two years.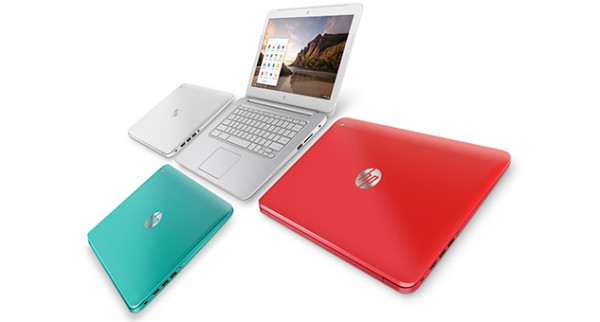 Get the 4GB model from HP for $350 or Amazon for $20 less. They come in some wild colors, but the white looks best.
Dell Inspiron 11 3000 Series 2-in-1 – $399
This 2-in-1 from Dell works as a traditional laptop and folds back almost 360 degrees. Users can hold it in their hands like a tablet with the keyboard on the back. It also stands in tent mode for touch, doing a presentation to a few people, or streaming video. Lay it flat to use for drawing or design work.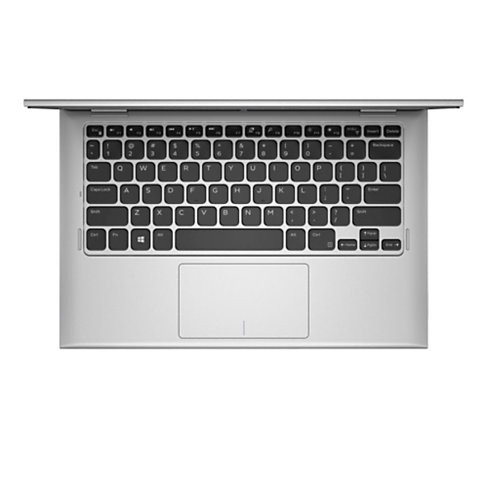 The buyer gets a decent Intel Celeron Baytrail N2830 processor, the same as the ASUS above. Dell also includes 4GB of RAM and a 500GB hard drive. The 11.6-inch touchscreen has a resolution of 1366×768. IT lasts up to 7.5 hours and weights in at 3.28lbs.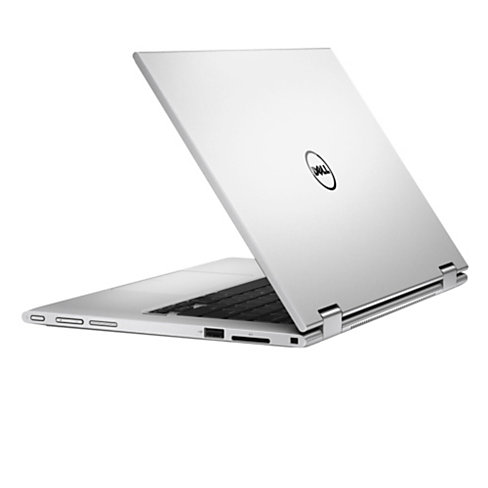 Office Depot and Dell online store sell this for $399.99 each. That's a pretty good price for a thin and light ultrabook, even if it doesn't pack a lot punch.
Mainstream Back to School Notebooks for All Around Needs
Mainstream computers cost usually between $500 and $1000 and work great for everyday situations. Students can write papers, do some media creation, enjoy music, movies and even some video games. It will struggle to handle the high end tasks, like complex computer design, editing a feature-length movie in Premiere or playing the latest greatest games.
Lenovo Yoga 2 13-inch – $579.99 or $899.99
A 2-in-1 like the Lenovo Yoga 2 13-inch laptop with an Intel Core i5-4200U processor is a great computer for the dorm room. It has a nice 1920×1080 multitouch display powered by Intel HD Graphics 4400. Its 4GB of RAM and a 500GB hard drive with a 16GB SSD drive means this system can run almost any software a student might need. The storage won't run as fast a pure SSD, but it's faster than traditional hard drives, which means quicker boot-up and software load times. The display folds back nearly 360 degrees for use in laptop, tent, stand or tablet modes.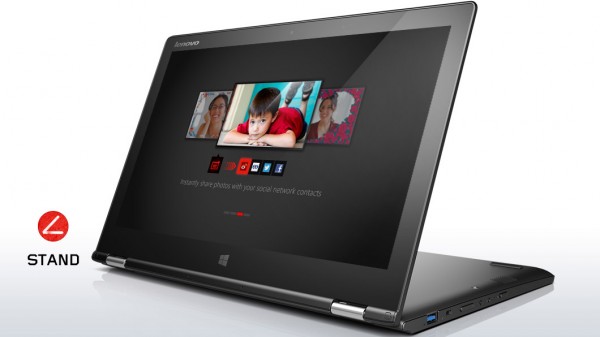 The battery promises 8-hours of use, which usually translates into about 7 hours in reality. That still means getting through most of the day.
This beauty adds a couple of nice features not found in most laptops. Motion and voice control lets musicians turn the pages of a musical score by waving their hands, thanks to the motion capture built into the webcam. It also works like Google Now or Siri with spoken commands.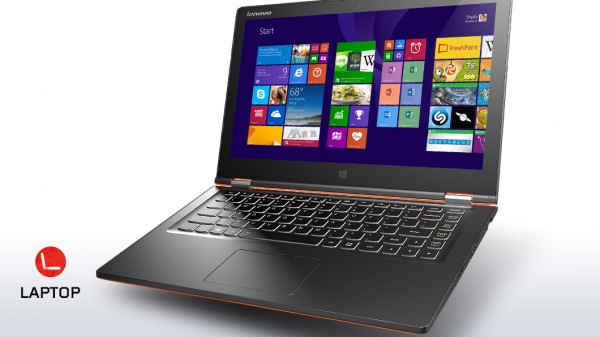 Lenovo makes some of the best keyboards money can buy in a Windows laptop.
The Yoga 2 starts at $899 direct from the company or get a slightly less powerful version with a lower res 11.6-inch display, a slower Core i3 processor and silver body for $579 at Best Buy. We recommend the higher priced version from Lenovo.
ASUS Vivobook V551LB-DB71T – $747
The ASUS Vivobook series gives buyers a nice mid-level machine that balances power and price quite well.  The Intel Core i7-4500U processor runs at 1.8GHz and gets complemented by 8GB of RAM and a 1TB hard drive.
The machine's touchscreen resolution displays content at 1366×768, a little disappointing given the machine's power, especially since it includes a dedicated NVIDIA GeForce 740M graphics card. They chose to put a beefier processor in this laptop instead of higher resolution display. It will still work as a nice game laptop despite the lower res screen.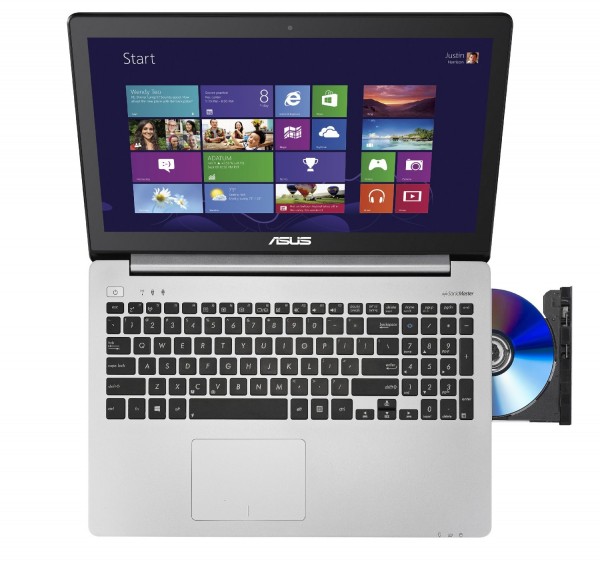 The attractive aluminum base with a brushed texture on the black laptop lid looks nice. The Vivobook offers students a full size keyboard, a decent trackpad and even a built-in DVD drive, something that's getting rare today.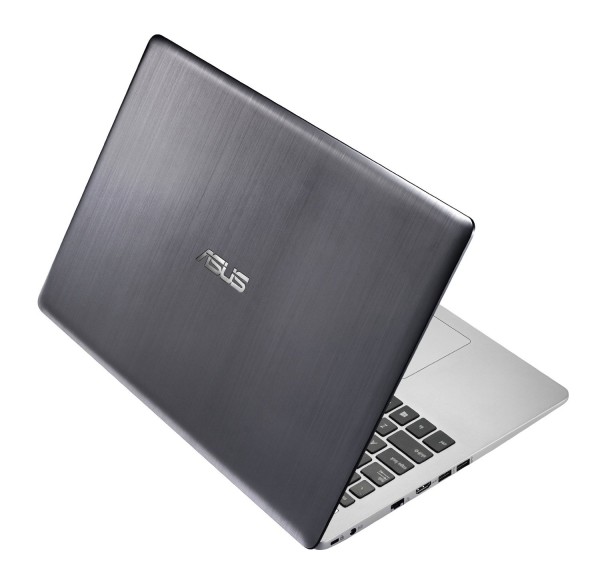 For $747 from Amazon, students can use this computer as a desktop system and bring it with them to the library or a friend's room for study and gaming sessions. The nice sound system will make it a decent music machine too.
Microsoft Surface Pro 3 – $799 + $129 Type Cover = $928
Microsoft just announced a $100 price cut on their introductory Microsoft Surface Pro 3 2-in-1 computer. Since the computer also doubles as a 12-inch tablet, users may not need two devices, replacing their laptop and an Android tablet or iPad with this one machine. The 8-9 hours of battery life means all day computing for most users.
The Surface Pro 3 looks like an oversized high-end tablet. It even comes with a great pressure sensitive stylus useful for taking notes in class and drawing or editing photos. The small onscreen controls in programs like Word, benefit from the fine tip stylus.
The display on the Surface Pro 3 is one of the best available, with a resolution of 2160 x 1440 on a 3:2 aspect ratio. It's definitely enough computer to replace a laptop, if the buyer adds the Type Cover for another $129.
The Surface Pro 3 (direct from Microsoft) comes with 5 configuration options at the following prices:
$799 – 64GB SSD/Intel Core i3-

4020Y 1.50 GHz with Intel HD Graphics 4200

$999 – 128GB SSD/Intel Core i5-

4300U 2.90 GHz with Intel HD Graphics 4400

$1,299 – 256GB SSD/Intel Core i5-

4300U 2.90 GHz with Intel HD Graphics 4400

$1,549 – 256GB SSD/Intel Core i7-

4650U 3.30 GHz with Intel HD Graphics 5000

$1,949 – 512GB SSD/Intel Core i7-

4650U 3.30 GHz with Intel HD Graphics 5000
Don't forget to add the cost of the $129 Type Cover, a necessity to use this as a laptop replacement. A $200 dock will let users replace a desktop when it ships mid-August.
Apple MacBook Air 11 – $899

The latest MacBook Air gives students a great laptop with few compromises. They come in either 11-inch or 13-inch sizes and offer plenty of power and speed to do most work, with the exception of high end media editing, engineering and design work, or gaming.
The computer includes a fast 128GB or higher flash storage (SSD) that boots quickly and launches software in seconds. Pair it with the 4th generation Intel Core i5 or i7 processors and 4-8GB of RAM and you get a powerful ultrabook that's light and lasts from 9-12 hours deepening on the size.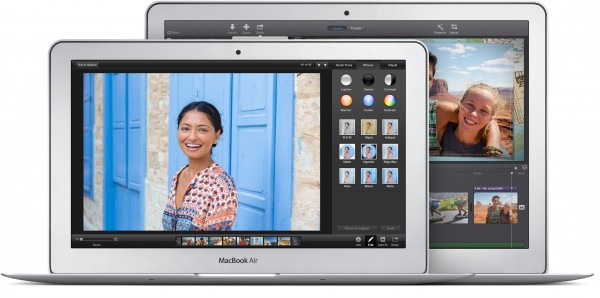 The 11-inch MacBook Air with 128GB of storage costs $899. Upgrade to 256GB of storage for $200 more. A 13-inch MacBook Air with 128GB costs $999. Add $200 for the 256 model. Users can also upgrade to 512GB, 8GB of RAM and get a faster processor. Learn how to get one cheaper at GottaBeMobile.
High End Back to School Notebooks for Media Specialists, Engineers or Gamers
Some students need more power than the laptops mentioned above give them. Engineering students who use high-end design software, computer graphics students and film students working in Adobe Creative Cloud all day, or students who love to play the latest and greatest games, all need to get a beefy system.
For those with the budget to handle it, here's a pair of high-end systems that should handle anything a student needs to do.
Lenovo Y50 Touch – $1,129
Lenovo put together a powerful gaming system with the Lenovo Y50 Touch that handles high end applications. It comes with Windows 8.1, an Intel Core i7 4710HQ processor runs at 2.5GHz with 8GB of RAM or more.
The 15.6-inch computer offers a 1920×1080 anti-glare touchscreen display. The screen looks beautiful and should handle games and media easily. The NVIDIA GeForce GTX 860M graphics processor helps.
The Y50 Touch includes a big 1TB hybrid hard drive. That's a traditional hard drive with an 8GB cache of solid state drive built-in. The system stores often used files on the solid state part of the drive to speed things up, compared to regular drives.
All this power starts at $1,129 direct from Lenovo, which makes it the least expensive of our two high-end systems.  Buyers can bump up the specs by adding an optional Blu-ray player, double the RAM and pay as much as $1500.
This much power translates into only about 3-4 hours of battery life and nearly 6lbs, which makes it a heavy desktop replacement.
Apple MacBook Pro 15 with Retina Display – $1,999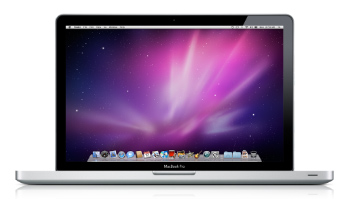 Apple just updated their MacBook Pro line with more memory and a slight processor speed bump.  The awesome Apple MacBook Pro 15 with Retina Display, great for high-end computing, starts at $1,999 with 2.2GHz quad-core Intel Core i7 processor, 256GB SSD, 16GB of RAM. To get enough power for gaming and hard-core media or CAD software, go with the $2,499 model that adds an NVIDIA GeForce GT 750M graphics processor and gives the buyer a 512GB SSD and slightly faster processor. For $500 more get 1TB.
See our review of the lower end 13-inch MacBook Pro with Retina and our post on best ways to get a good price on a do-it-yourself MacBook Pro RAM upgrade.
Other specs include:
HDMI output
SD card slot
2 Thunderbolt ports
2 USB 3.0 ports
802.11 ac Wi-Fi and Bluetooth 4.0
Even with all this power, the user will still get close to 7-8 hours of battery life. MacBooks offer the best hardware available today with a unibody aluminum design, stellar keyboards and trackpads and attention to detail like few other laptops. Throw in Apple's excellent customer service for the best computer buying experience available.
Advertisement