Few laptops combine beautiful hardware, an easy to use operating system, and feature-rich bundled software that all works together as well as Apple 13-inch MacBook Pro with Retina Display. Add awesome performance and great battery life, and you get the best 13-inch laptop available.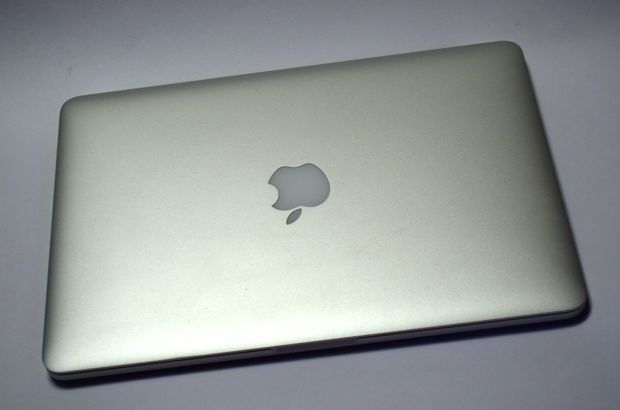 The Windows and now ChromeOS worlds do a better job of competing with the Apple MacBook Pro in terms of design and looks today, but they can't beat Apple's build quality and overall user experience. People can finally buy powerful and beautiful notebooks running Windows. There are even a couple of really attractive Chromebooks, but none of them combine all of these elements into one package like the 13-inch MacBook Pro with Retina Display.
13-inch MacBook Pro Retina | $1,299 and up

Related
Design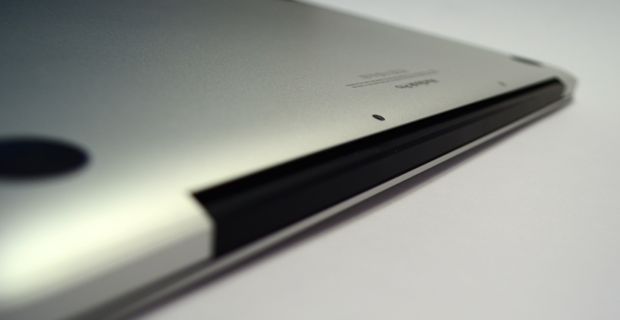 Apple put their 13-inch MacBook Pro with Retina Display Late 2013 model on a diet, shaving off three hundredths of an inch from the computer's thickness to make it thinner and lighter, by a tenth of a pound, than older versions.
Around the 13-inch screen we get a black bezel and rounded corners. The computer closes to cover the island style keyboard. The spacious wrist rest and trackpad makes it comfortable to use. The whole package exudes professional style and superior quality thanks to the aluminum unibody design.
On the bottom, Apple puts black feet to raise the computer off the table slightly, allowing airflow out of the set of vents on both the right and left side and along the back edge under the computer's hinge. The two side vents also let the sound escape since we don't get visible speakers on the top of the chassis.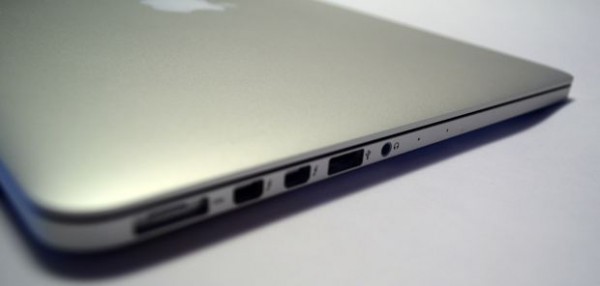 All the ports sit on either the left or right side of the computer. Starting on the left and moving left to right, we get the new MagSafe power connector and a pair of Thunderbolt connections that double as mini-Display ports. They're useful for connecting a pair of external monitors, incredibly fast storage, an Ethernet cable via a $29 adapter sold separately or a Thunderbolt docking station. We also see one of the two USB 3.0 ports and a 3-way audio jack to connect stereo headphone, plus a microphone. This way users can plug their iPhone earbuds in for sound and voice. Finish that side off with the dual-array mic. Dual-array mics supposedly offer better sound quality for FaceTime calls or voice recognition functions. Too bad they didn't put them on either side to offers better stereo recording.
Along the right side moving from left to right we get an SD-card slot, HDMI output for connecting to a TV, projector, or a monitor and a 2nd of two USB 3.0 ports. An SD-card sticks out way too far, so use the port carefully and never carry the computer around with a card inserted unless it's a special card like the Nifty MiniDrive.
A decent 720p FaceTime camera sits above the display in the center of the bezel. It records decent video and performs well for video chatting. Users can take pictures with the camera but they won't win any photography awards. See the video sample from the camera above.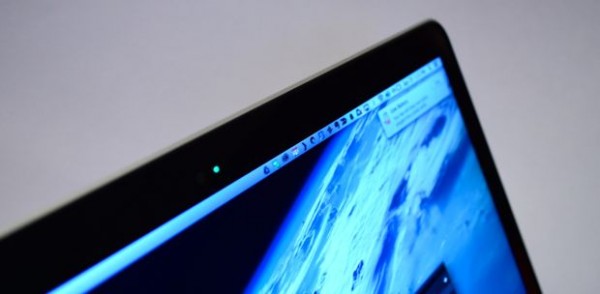 See our sample of a shot taken in PhotoBooth using the FaceTime Camera.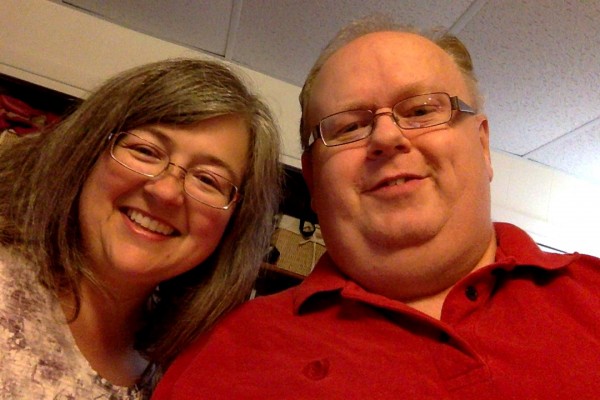 There's not a lot to complain about with the design of the 13-inch MacBook Pro with Retina Display, but the soft aluminum does scratch too easily. It also stains thanks to skin oils. Follow Apple's cleaning instructions regularly.
Keyboard and Touchpad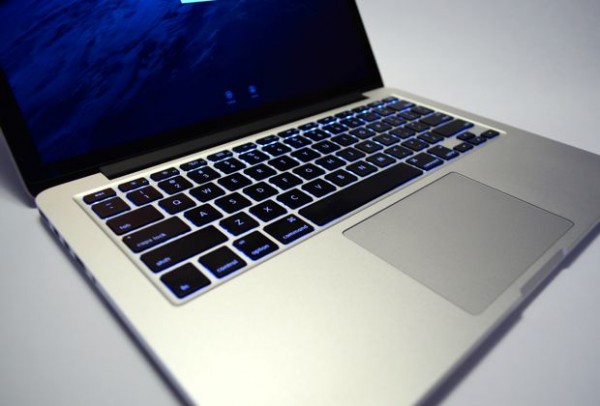 Apple sets the standard in keyboards with the excellent backlit island style keyboard on the 13-inch MacBook Pro with Retina Display. It's spacious and comfortable. The various keys sit in the naturally expected place. Those who use the arrow keys a lot may find them undersized, but that's a small problem. Touch typists, and hunt-and-peck typists, will both enjoy banging away on the sturdy keyboard. They offer a good feel and nice stability with little bounce.
The TrackPad gives us plenty of room and allows for clicking at the bottom, middle, and top of the large pad. Lazy hands may accidentally tap on it while typing. This will send the cursor to other lines. That only happens if a person turns on the "Tap to click" feature in the TrackPad settings on OS X.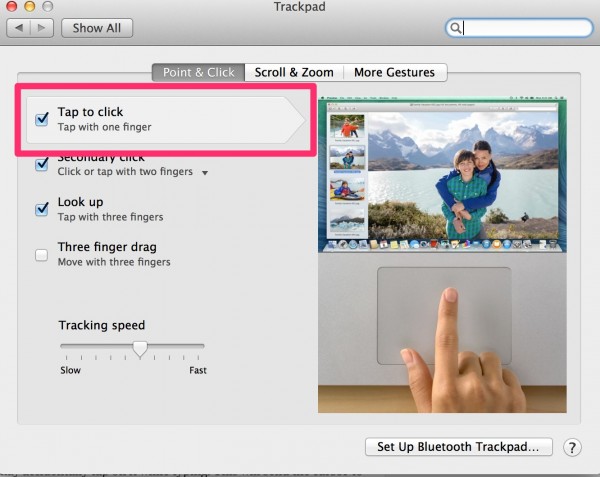 MacBook Pro Retina Display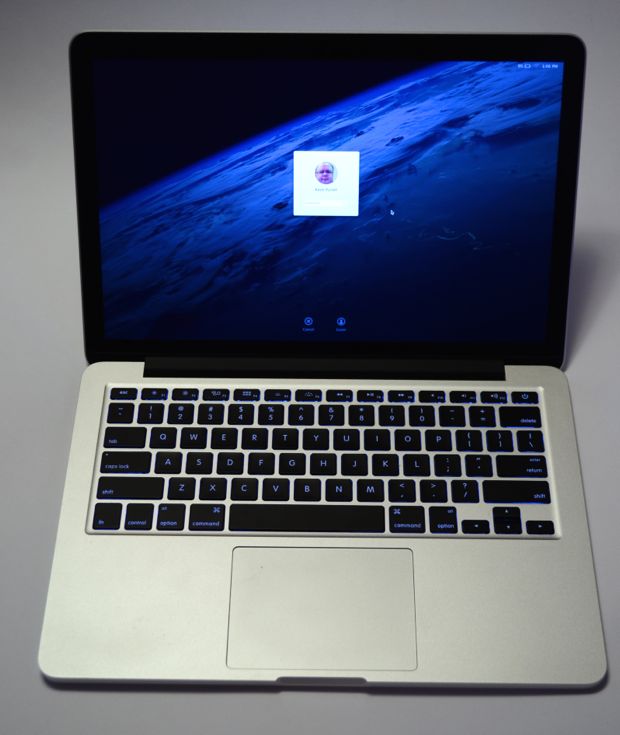 The MacBook Pro's Retina Display offers the biggest feature upgrade over older versions of the 13-inch model starting in 2012 and continuing in the 2013 model. The latest generation of the 13-inch comes with better video processor power, power that is able to push the huge number of pixels available in the system. The screen looks beautiful, and using lower resolution screens feels painful.
Writers will love the crisp text
Photographers will love the accurate image rendering
Video editors will love the amount of information available on screen and the ability to view HD video in their editor
Designers will love how detailed their drawings, sketches or graphics will look
While Apple offers a computer with a huge 2560-by-1600 resolution, the operating system makes it look like a typical 1280×800 screen. However, users can go into the Display settings in OS X and change from Best for Display to Scaled and bump up the usable resolution to get more content on screen at one time. Doing so will make text very small, but will help with video and photo editing.
Apple put a glossy screen on the computer, something many users don't enjoy. It's not as reflective as other machines tested, but under bright lights it still reflects more than a high-end screen should.
Performance and Graphics
The 13-inch MacBook Pro Retina late 2013 model comes with fourth generation Intel Haswell processors and Iris Graphics, which offer improved battery life over the previous models without cutting the power of the processor.
This 2013 model 13-inch MacBook Pro Retina reviewed comes with 2.6GHz dual-core Intel Core i5 processor, 8GB of RAM and a 512GB SSD. Users can also get one with only 128GB of storage for less. People can buy one with a slower 2.4GHz processor and up to a 2.8GHz dual-core Intel Core i7, up to 16GB of RAM and a 1TB SSD.
The laptop performed nicely in the Geekbench 3 test hitting 3139 for the single core test and 6675 on the multi-core test. By comparison, below is a test run on a MacBook Air.
This computer offers plenty of power, giving us enough to do almost any task thrown at it. From video editing, ripping DVDs to MP4 files for playing on a tablet, to editing RAW files shot on a DSLR using Photoshop, the computer performs without any trouble.
13-inch MacBook Pro Retina Battery Life
The 13-inch MacBook Pro Retina late 2013 gives us awesome battery life. Apple promises up to 9 hours and we hit and exceeded that mark most of time using the display dimmed to about 60 percent. My previous computer, the 2012 15-inch MacBook Pro, would deliver about 5 hours typically. It's so nice to not need to worry about finding a power outlet at the coffee shop. I regularly take it to a local fast food place where I work for about 90 minutes over breakfast before returning to my office to work on another machine. If I don't charge it at all, I can work for a while week before the battery needs to charge. I leave the MagSafe Power Adapter at home plugged in near my nightstand most of the time.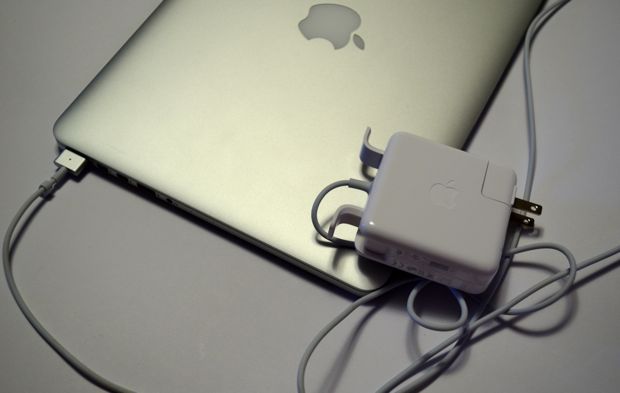 The Bottom Line
This computer serves quite well for mobile use and at home plugged into a Thunderbolt Display. It's powerful, portable and beautiful. When I reviewed the 15-inch model a couple of years ago, I called it the best laptop I've ever owned. This machine took the crown.
The 13-inch MacBook Pro Retina starts at $1,299 with 4GB of RAM and 128GB of storage, but many users will want to go for the next level up with a faster processor, 8GB of RAM and a 256GB hard drive selling for $200 more. Students can find this notebook for $100 off through the education store. A refurbished base level model sells in for $1,099. Our review machine cost $1,799 and comes with a slightly faster 2.6GHz Intel Core i5 processor, 8GB of RAM and a 512GB SSD. That hits the sweet spot for value and enough storage to hold my library of video and photos plus programs.
The MacBook Pro line costs more than most computers, but it also delivers more. We recommend it without reservation.
Gallery
This slideshow requires JavaScript.
13-inch MacBook Pro with Retina Display Key Specs
| | |
| --- | --- |
| OS | OSX 10.9 |
| Display (size/res) | 13.3-inches, 2560 x 1600 |
| CPU | Intel Core i5 2.6GHz Processor |
| RAM | 8GB DDR3L |
| Graphics | Intel Iris Graphics and 720p Facetime Camera |
| Storage | 512GB SSD; no optical drive |
| Battery Power | Up to 9 hours |
| Wireless | Wi-Fi 802.11 ac compatible with b/g/n; Bluetooth 4.0 |
| Ports | 2 Thunderbolt, 2 USB 3.0, HDMI, SD card slot, headphone/mic, Magsafe Power |
| Size | 13-inch display; 12.35×8.62x.071 inches |
| Weight | 3.46 pounds |
Advertisement