If you've been waiting to get your own hands on the new Fall 2010 iPod line or an iPad before buying one then we have good news. Starting this week Best Buy stores will be carrying the Fall 2010 iPod line as well as the iPad and plenty of accessories for each.
When I visited my local Best Buy tonight I was able to play around with the new iPod Touch fourth gen, the small and cool iPod Nano with a touchscreen and feel the new iPod Shuffle. After a few minutes of hands on I definitely want to get an iPod Nano. It's small enough to take anywhere and the screen gives me more options than the small Sandisk Sansa Clip I used to use.
My local Best Buy also had the iPad in stock and a demo unit available to test out which should cut down on the amount of time I have to spend demoing the iPad when I use it in public. I was excited to see a large collection of iPad cases from inCase, Targus, Belkin and others available in store and had high hopes that the iPad Stylus sold at some Best Buy locations had finally made it to my local store.
Specifically I was hoping to see the Boxwave iPad Stylus or Targus iPad Stylus, but after one employee asked a team leader I was promptly told that there is no such thing as a stylus for the iPad, with the explanation that the iPad uses "heat or something" so it won't work with a stylus.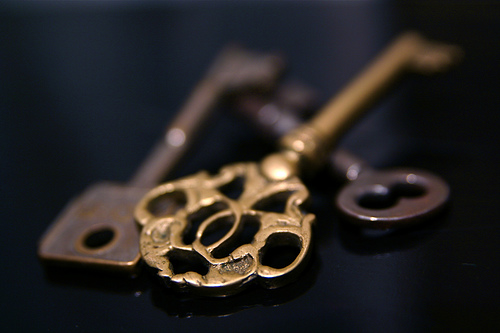 Not an iPad Stylus
It was at this point that he took out his keys and, to prove a point, began tapping the demo iPad's screen! Not one to witness this type of tablet violence I gave up and went home, tweeting about the experience.
A real iPad Stylus
Shortly after I got home I found out through Milo that my local Best Buy did indeed have the stylus in stock and thanks to @Coral_BestBuy, Best Buy's Corporate Community Connector, and the dedication of the local employees I was able to purchase the Targus iPad Stylus on a second trip.
You should be able to find demo units in most Best Buy locations, but if you want to make sure that your local store has the iPad or new iPod you want in stock hit up Milo.com where you can check the local iPod and iPad stock in real time.
Keys image from Flickr user stevendepolo
Advertisement