Scosche will be one of the first companies announcing accessories for the new Verizon iPhone 4 including cases that will fit the new design. This required slight modifications due to the change in position of the antenna lines and buttons for mute and volume on the new Verizon iPhone 4.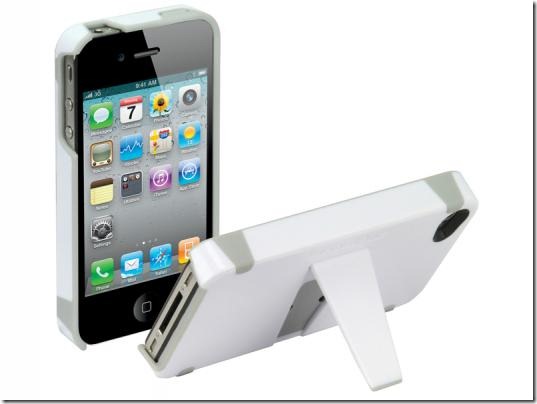 One of these is the Scosche kickBACK g4, a white glossy polycarbonate case with gray accents that has a kick stand to hold the phone at good viewing angle. The case is shock resistant with a rubberized surface and also comes in black. The cases cost $34.99.
A similar case is the switchKASE – kickBACK Case. It is the same case but is switchable between the AT&T or Verizon iPhone 4 and is slightly more expensive at $39.99.
Another universal case that works with both versions is the beefKASE g4 – Polycarbonate Case with Genuine Leather Exterior for iPhone 4. It is a polycarbonate case with a leather exterior and costs $29.99.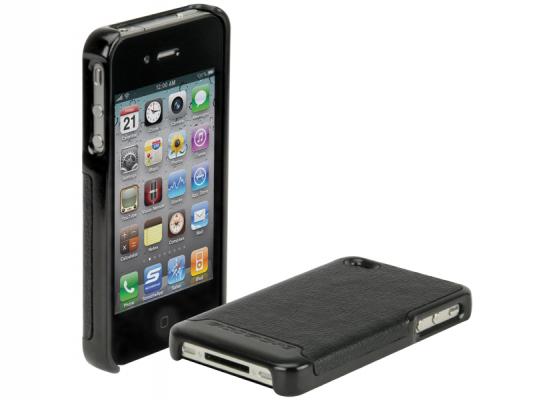 A simliar case is the Scosche switchBACK g4 which has changeable backs to add different colors and retails for $34.99.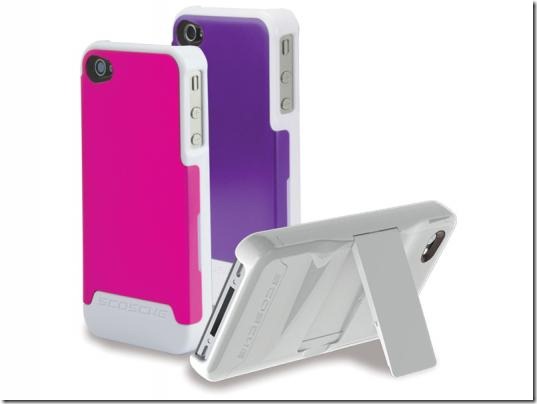 Another accessory is the sneakPEEK – Audio/Video cable for iPad, iPhone and iPod which allows you to connect your iOS device to your HDTV. There are several versions (composite, component and combo) available depending on how you want to connect to your TV. Prices start at $39.99 for the composite version.
Our experience with Scosche products is that despite the very unusual naming, the actual devices and cases are very good quality.
Advertisement