The good thing about USB-C is that it makes USB easier to use than ever before. The bad thing about USB-C is that you need to rebuy all of your cables and accessories. Here are some of the best USB-C accessories for your USB-C laptop.
When Apple introduced the controversial, one-port MacBook over a year ago, it was the first laptop to hit the market with USB-C – as a result, many of the first USB-C products were designed solely to complement the MacBook. It's a new year, however, and PC manufacturers have more than caught up – just about every new laptop coming these days has a couple of USB-C ports available.
We thought it might be time to take another look at what accessories that work well for USB-C laptop, not just the single-port Apple MacBook.
Griffin BreakSafe Magnetic USB-C Power Cable
Price: $40 | Buy
MagSafe is one of the best known innovations that Apple has baked into its recent laptop models. Part of the AC adapter, a MagSafe connection lets you magnetically snap your power cable to your MacBook instead of plugging it into a hole. What makes this magnetic connection so great is that it snaps off easily, too – so if you trip over your cable, you're just unplugged, not buying a replacement MacBook.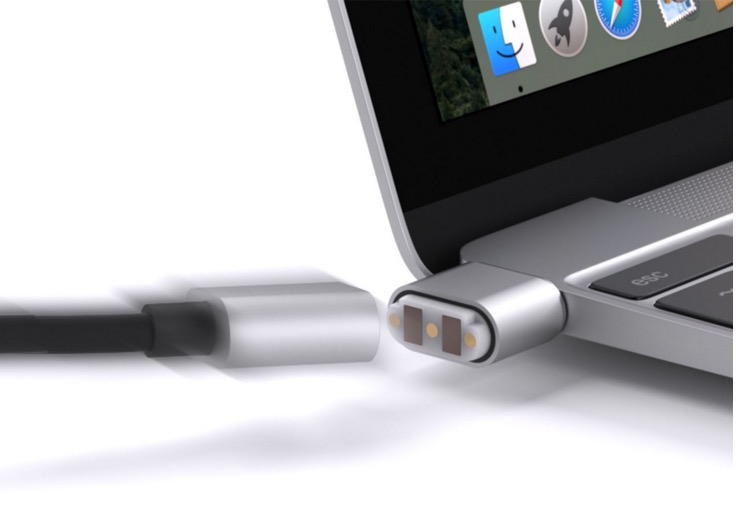 A lot of new laptops (that Retina MacBook among them) are using USB-C for power, too, not just data. Griffin has come up with a new cable that marries all the best parts of MagSafe and USB-C; it's called the BreakSafe. One tab will plug into the USB-C port on your computer. It magnetically snaps to the rest of the cable, and unlike MagSafe, will work with just about any laptop that uses USB-C for power. The downside? It's only good for power, no data.
Samsung Portable SSD T3
Price: $110 – $800 | Buy
On its second generation, the Samsung Portable SSD is a modern take on what portable storage is supposed to be. Samsung has built a special-purpose solid state drive that's roughly the size of a credit, only a little bit thicker; the unit weighs just 51 grams. The SSD T3 has a USB-C port on the drive itself, and comes with a USB-C to USB-A cable – you'll be able to use it on older computers as well as newer ones that come with their own USB-C cables.
Samsung's Portable SSD will get up to 450MB/s transfer speed over the high-speed USB connection, and its available in capacities ranging from 250GB all the way to 2TB.
Lenovo ThinkVision X1
Price: $669 | Buy
These days, USB is pretty fast. One of the great things about updating the standard to USB-C is that the spec is designed with connecting displays in mind. And since it's USB, it's able to carry power, data, audio, and video, all over the single cable. Lenovo's ThinkVision X1 is one of the first monitors out to support the connection; the fact that's a good display in its own right is just the cherry on top.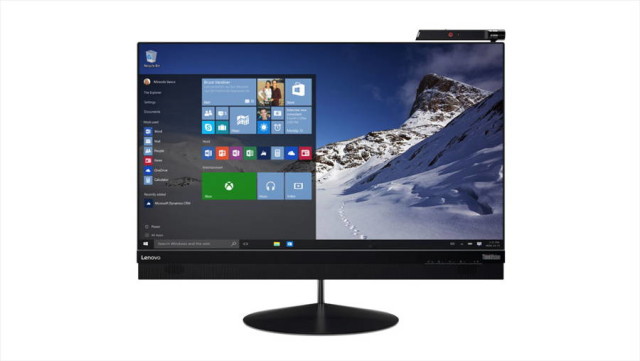 The X1 is a 27-inch display with a resolution of 3840 x 2160 (in other words, it's '4K'). As an IPS display, you get great viewing angles and color reproduction, and with a promised static contrast ratio of 1300:1, blacks should look great, too. When you connect over USB-C – if your laptop supports it – you'll also be able to charge your phone or laptop at the same time.
CableCreation Type C USB 3.1 Hub
Price: $31 | Buy
Apple managed to produce a number of accessories that are compatible with the USB-C port on the new MacBook. In typical Apple fashion, however, they charge obscene prices for these adapters; fortunately, third parties have stepped up to fill the need for something cheaper.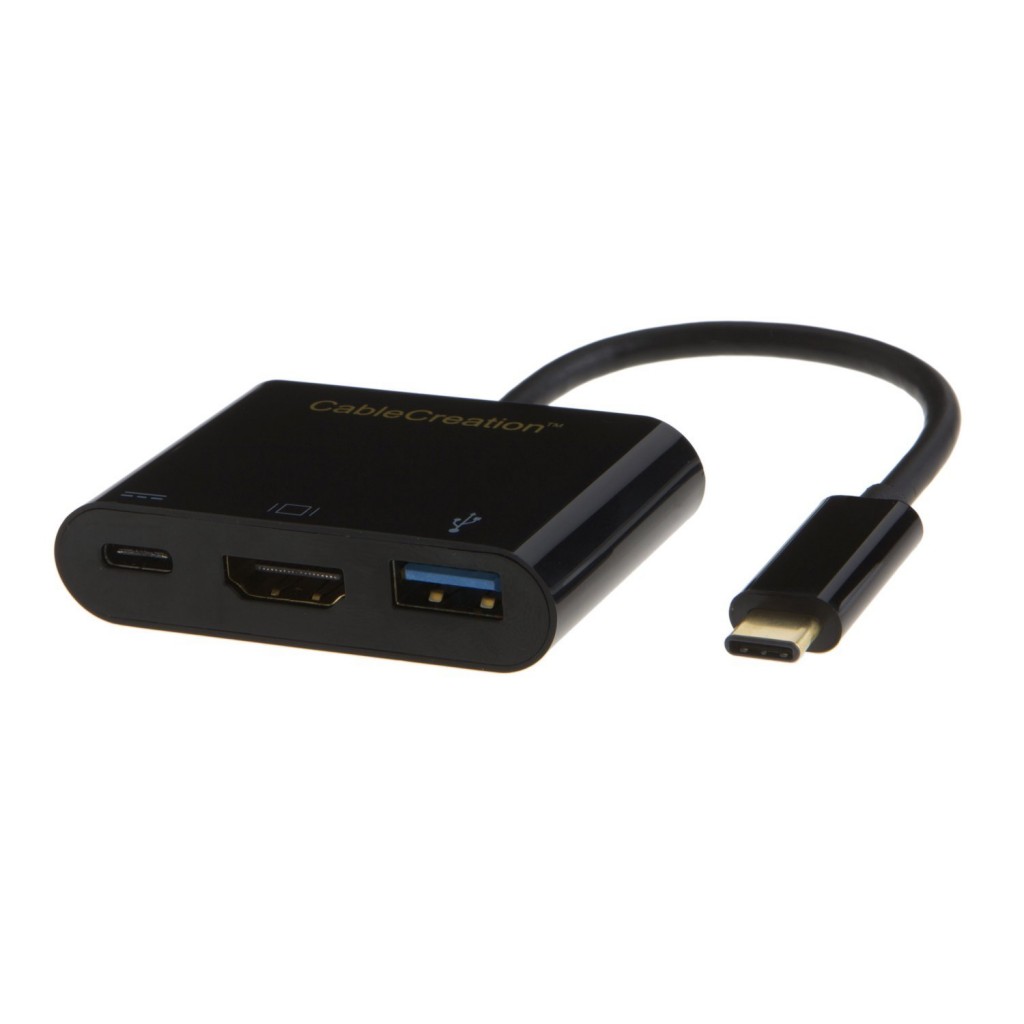 These CableCreation hubs have nice build quality, and they're small enough to slip into the pocket of any computer bag. One end plugs into your laptop's USB-C port, while the other side has an HDMI port, a "regular" USB 3.0 port, and another USB-C port. A bonus to this hub is that the new USB-C port supports charging passthrough, meaning you can charge your laptop while using this hub, something that not many hubs support just yet.
Nomad Roadtrip
Price: $50 | Buy
The Nomad Roadtrip is a genius little device. At first blush, it just looks like a standard car charger: you know, the kind that you shove down in the cigarette lighter slots and they give you a place to plug in your phone's USB cables. There are two big differences between the Roadtrip and most of these car chargers, however.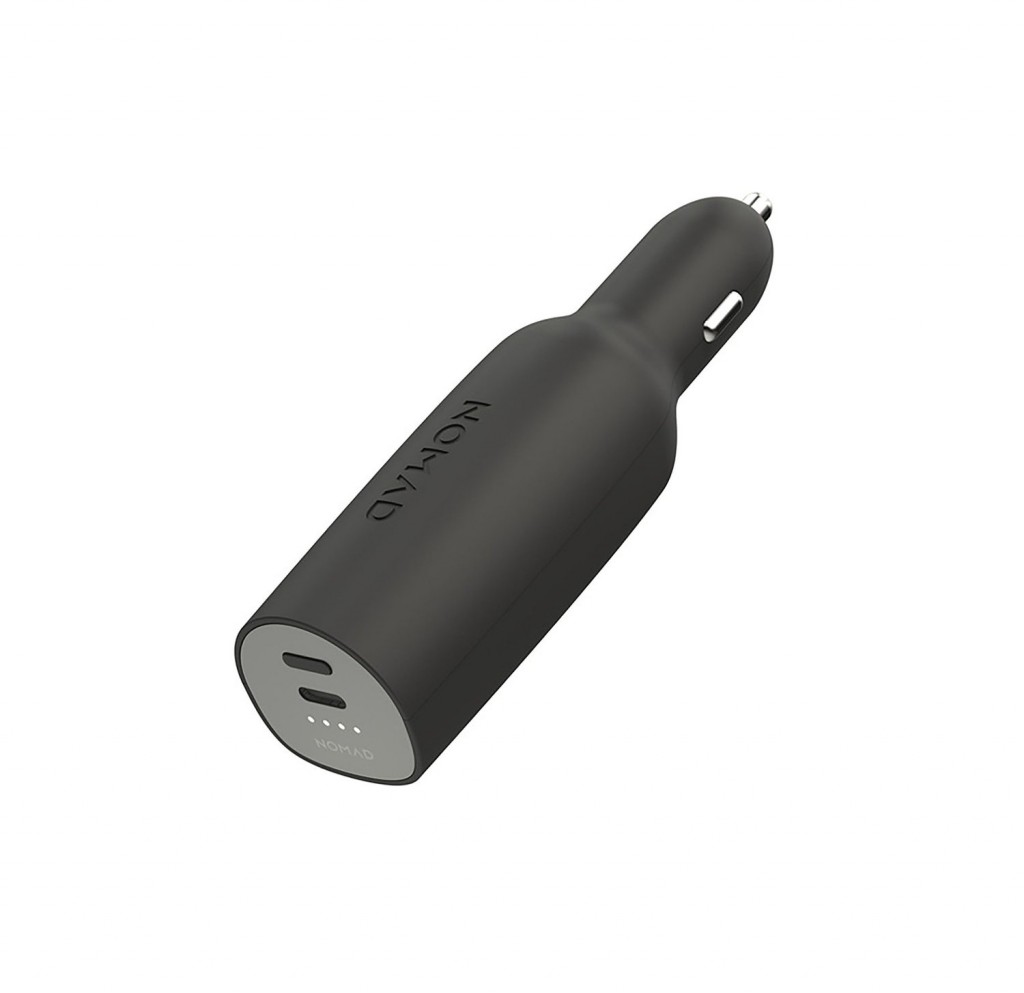 First is the presence of a USB-C slot on the charger, which is what earns it a place on this list. There's also a traditional USB port, so you'll be able to use older cables, too. The second neat feature in the Roadtrip is the presence of a 3000mAh battery, built into the cylindrical body – that should be enough to recharge your iPhone once. Unfortunately, the Nomad Roadtrip doesn't support the full charging capabilities of USB-C, so it won't charge your phone or laptop as quickly as you might expect.
Anker USB-C to USB 3.0 Hub with Ethernet
Price: $28 | Buy
The biggest problem with changing an industry standard is, well, you're changing an industry standard. If you buy a USB-C laptop today, chances are good that you're going to have a hard time connecting any of the USB devices you currently own. That makes these USB hubs an important device, but also a product whose time in the market is limited.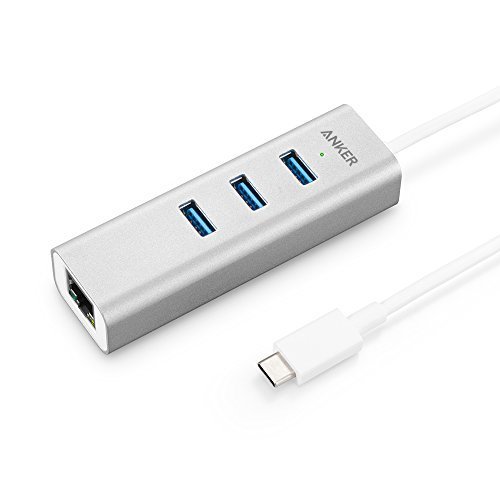 This Anker hub plugs into your laptop's USB-C port, and turns it into three USB 3.0 Type A ports, compatible with any of your older cables and devices. It also nets you a Gigabit Ethernet adapter in the bottom of the hub, which can come in especially handy in hotels where they still charge for wireless networking.
ASUS MB169C+ Portable Monitor
Price: $199 | Buy
ASUS has made portable monitors before – basically, a 15.6-inch laptop display in its own little shell – and they work surprisingly well. This is the first one available, however, that takes advantage of USB-C. Like the Lenovo monitor we discussed a few paragraphs ago, the MB169C+ is nice because you can connect a single USB-C cable and get both power and data.
The display weighs 800g and measures just 8.5mm thick. It uses DisplayPort over USB-C to connect to your laptop; that means you won't be able to use an adapter to connect this display to your laptop's square USB ports. Your laptop must have a USB-C port for this product to work.
Anker PowerCore+ 20100 USB-C Battery Bank
Price: $60 | Buy
We're big fans of Anker's power banks around here; their PowerCore+ line, especially, packs a surprising amount of energy into a battery that's sleek enough to slip in with the rest of your laptop accessories. The PowerCore+ 20100 has enough power to fully recharge a Retina MacBook, an iPhone, and an iPad Air 2, all before needing to be recharged.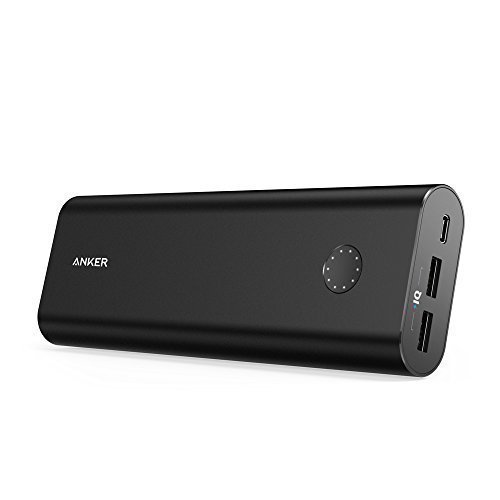 The USB-C port is capable of charging at 15W, which is a little slower than most laptop chargers (for reference, the MacBook charger is 28W). The PowerCore comes with a USB-C to USB-A cable, which can only be used to charge the battery – if you want to charge one of your devices, you'll have to use a USB-C to USB-C cable; there was likely one included with your USB-C phone or laptop.
Monoprice USB-C Cables
Price: $4 – $35 | Buy
One major problem that's been popping up with USB-C devices is the cable. Customers buy a new laptop or phone, something that has a USB-C port, then they go and buy more USB-C cables. Unfortunately, many of these cables are very cheaply made and can not only flake out but seriously damage whatever you're plugging them into. The problem became sufficiently widespread that Amazon banned a large number of them just to stave off the inevitable customer complaints.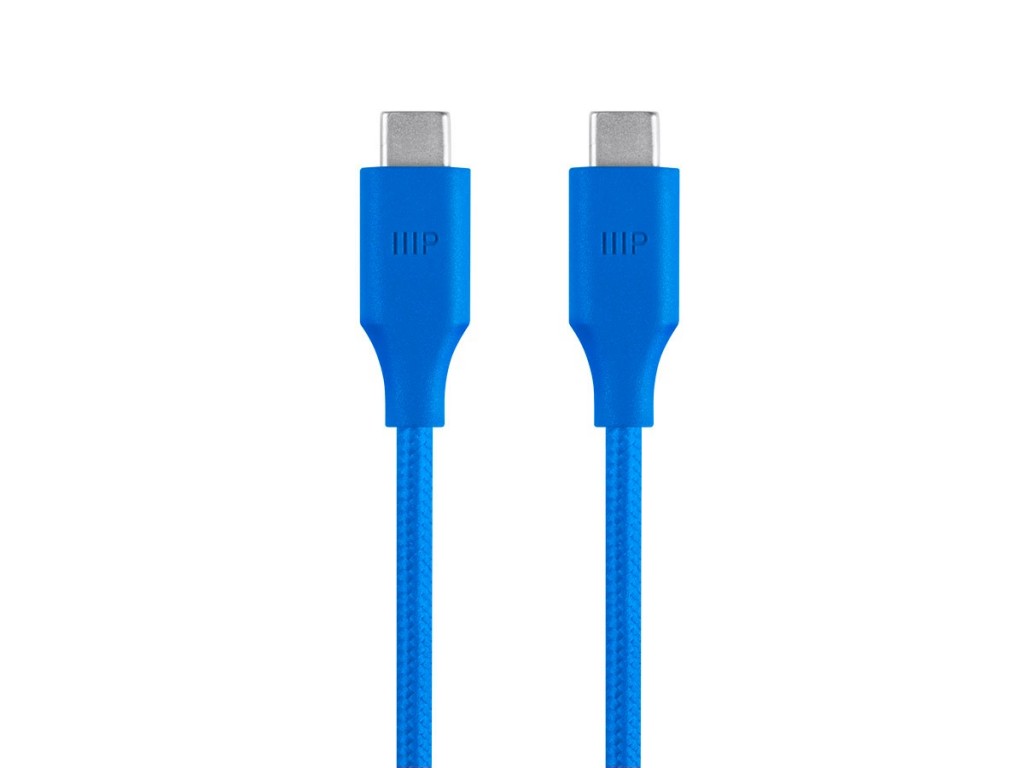 Monoprice has come out with a set of USB-C cables that work well, and have been reviewed by one of the Google engineers that has been writing up guides on the best USB-C cables to buy. Best of all? These cables are still inexpensive. No matter what kind of USB-C cable you need (to HDMI, to DisplayPort, to various USB ends, you name it), they've probably got what you're looking for.
Advertisement