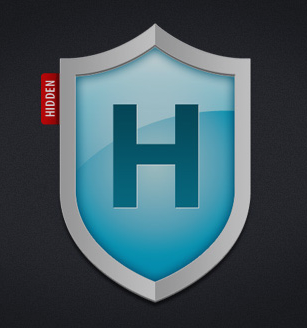 Losing a computer is a pain, one that Hidden is trying to lessen by offering the Hidden Mac Tracker app for free until January.  Hidden can track down the location of your lost Mac, take screenshots of what the user is doing and use the webcam to catch a pic of your thief.
UPDATE: Hidden has ended the promotion early and is no longer offering free use of the app.
Hidden is similar to Prey, the free service we gave an Editor's Choice award recently. Unlike Prey, which works on Windows, OS X and Android, Hidden is only for OS X at the time being and it isn't normally free.
Another way that Hidden is different is the company's front and center promise to work with local police after your computer is stolen, which will be a big help to users who don't want to track down their laptop on their own either because of the confrontation or their inability to understand all of the networking data that Hidden collects. Users will also appreciate the fact that hidden doesn't collect information until the laptop is reported stolen.
One issue that can get in the way of a tool like Hidden is if you're computer doesn't have a guest account for the thief to log on to or if the thief wipes your hard drive and reinstalls OS X. To protect yourself, you may want to enable a guest account and you should set a firmware password.
Via Lifehacker
Advertisement