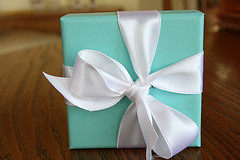 If you are looking for a great go-to present for a student this holiday season, a notebook may be just what they want. Thanks to low prices this year, caused in part by the popularity of netbooks, there are several affordable options to deliver a wrapped notebook to a loved one.
While it's great to surprise your son or daughter with a brand new HP Envy, Macbook or one of these 10 computers under $600; don't forget about their student discount!
While you may need to ruin the surprise to get the additional savings, the discounts are often generous.
Many major manufactures offer student discounts and some even let you combine coupon codes with the student discount to get an even better deal.
Notebook student discount information:
Campus Bookstores or Help Desks
The savings vary from store to store but it's common to save anywhere from $50 to several hundred dollars on notebooks and netbooks by using a student discount. With savings like that you can add on some accessories to put in their stocking!
Advertisement