HP announced to employees that HP is readying a WebOS tablet for early 2011. According to Engadget this news is coming from several sources inside HP.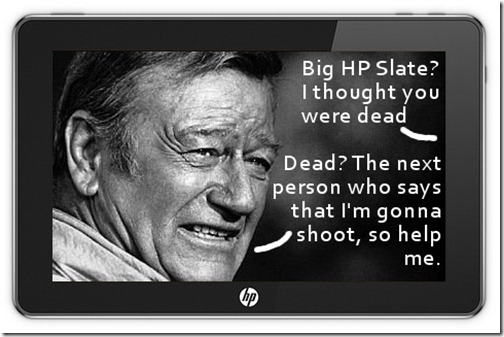 The project is known as hurricane" and should be released in the first quarter of 2011. Other than that, reports are light on details.
Speculation looms about the Windows 7 version of an HP Slate that was introduced earlier this year by Steve Ballmer. There was also talk of an Android tablet coming from the company. No one outside of HP is revealing whether or not these other projects continue to be developed, really exist or are dead after the HP purchase of Palm.
Via Gottabemobile
Advertisement