Today HP announced their new ultrabook for business, the HP Folio. Looking very much like the ProBook line of laptops but thinner, the HP Folio boasts a 9 hour battery life, a 0.71-inch thin profile, and a beautiful 13.3-inch BrightView display. And, of course, all the hardware inside you'd expect from an enterprise machine.
With every company and their mother getting into the ultrabook business, you'd think it would be hard for laptops to stand out. However, the HP Folio distinguishes itself in several ways.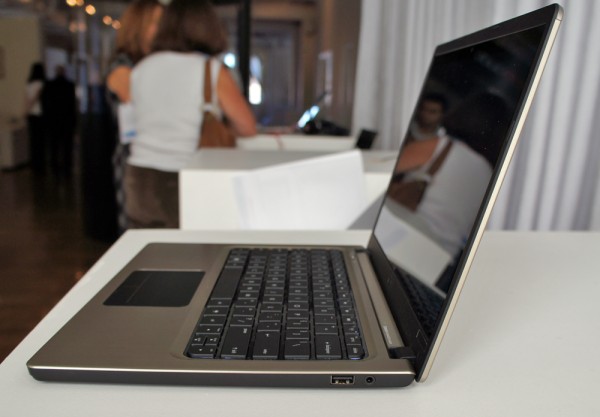 To start, there are plenty of ports to be had: full size Ethernet, HDMI, SD card slot, and USB 3.0. Being an ultrabook, it's not surprising to see a speedy 128GB SSD inside. The backlit keyboard is definitely a nice touch, especially on a system as thin as this.
One of the things that struck me about the Folio when I first saw it was how light it felt for something this size. The 3.3 pound weight is a bit above a few other 13-inch ultrabooks we've seen, but that's still very light. Slip this in your briefcase and you'll hardly feel it.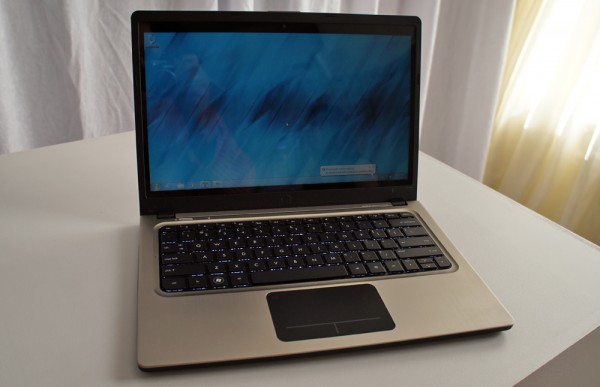 As I said, the Folio looks very much like HP's ProBooks, just sleeker. The keyboard had a nice, springy feel and good tactile feedback. We're faced again with an HP clickpad, but the company's recent efforts have been decent at least and sometimes surprisingly good.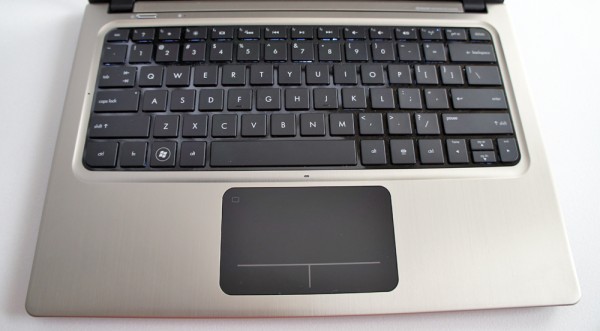 I didn't get a chance to see the notebook in action, but given that customers will have a choice between Intel's second gen Core i processors, you can make it as powerful or as power-saving as you choose.
The HP Folio will go on sale December 7th with prices starting at $899 — a sweet price for a laptop this thin and powerful. It'll be interesting to see how it stacks up against the Toshiba Portege z830.
Advertisement