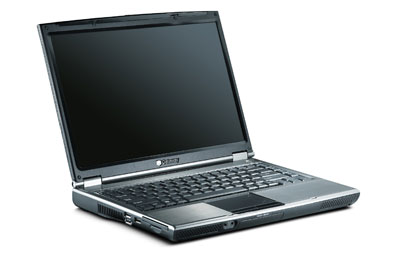 Gateway announced the NX270S notebook today. The 14.1-inch WXGA widescreen notebook comes with Windows Vista Home Basic pre-installed, featuring brushed aluminum palm rests and a metal edge to protect the notebook against bumps.
The most basic Gateway NX270S configuration costs $699 and includes an Intel Celeron 430 processor, 512MB of memory, a 60GB drive and a CD-RW/DVD combo drive.
Its components are pretty basic fare, but a good value-buy nonetheless.
All NX270S notebooks come with three USB ports, a 4-in-1 media card reader, 802.11 b/g, 56k modem,
The NX270S is available now and Gatewayâ€â"¢s offering a $100 discount, bringing the cost down to $599.
Advertisement