HP announced the new HP WiFi Mobile Mouse today, a new portable mouse that connects to your notebook over the built in WiFi receiver in your notebook or netbook. This new mouse doesn't need a special dongle or a notebook with Bluetooth, but uses the standard WiFi technology that comes standard on notebooks. The HP Mobile mouse will be available in June for $49.95.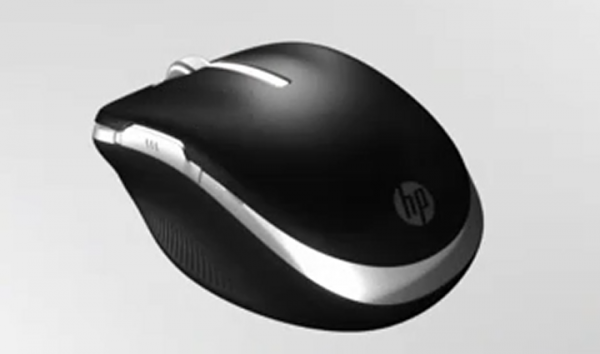 The HP Mobile mouse connects directly to your notebook, not through a WiFi access point which means you can use it anywhere, without the need to be connected to a hotSpot. When you are connected to a hotspot, you can continue to use your notebook to surf the Internet like normal. This allows you to travel without a USB dongle and is an added bonus for users that have a limited number of USB ports on their netbooks.
HP WiFi Mouse Demo Video:
HP Wi-Fi Mobile Mouse Features:
Up to nine months of battery life – more than twice the battery life of comparable Bluetooth mice from Logitech and Microsoft.
Five customizable buttons that allow users to create shortcuts for common actions such as cut, paste, undo and redo.
A smooth, four-way tilt scroll wheel to improve control while scrolling up and down or side to side
In addition to the WiFi Mouse, HP introduced Link-5 a new wireless technology which uses 2.4GHz wireless technology to allow up to 5 HP devices to connect to the same receiver.
Advertisement