The HP ProBook 5330m is a business notebook, but if you didn't know that, you might confuse it for a very nice consumer notebook thanks to a number of user-friendly features.
Unlike many business notebooks, the HP ProBook 5330m has backlit keys, good Beats Audio and a premium on looks.
Pros
A durable frame with good looks wraps up a decently powerful notebook with features like Beats Audio, backlit keys, enhanced security options, pay as you go 3G and good performance.
Cons
The 5330m has a nice screen, but the lack of a good matte display means you won't like using this notebook outdoors. The keyboard is pretty good, but the key placement leaves something to be desired. Also, the touchpad could be bigger.
Quick Specs
The HP ProBook 5330m has an Intel Core i5 processor, 4GB RAM and a 500GB 7200 RPM hard drive. The 13.3″ display has a 1366 by 768 resolution and an anti-glare coating, but it is not a traditional matte display. The notebook includes a fingerprint reader, bluetooth 2.0 and WiFi a/b/g/n as well as a cellular connection through Sprint.
Who is the HP ProBook 5330M for?
HP is aiming the ProBook at business professionals who want a notebook that can easily go from the office to home and on business trips without looking like you're stuck with a boring business machine.
Students should also consider this well-built and affordable notebook. Unlike many other business notebooks I recommend to students, this one has better than average sound, backlit keys and good looks — all more important to this segment than it is in the corporate world.
HP ProBook 5330M Review Video
Watch the video review of the HP ProBook 5330m to learn more about this business notebook and get a closer look at the build, features and performance.
Build and Design
HP focused heavily on the design of the ProBook 5330m, and it shows. The two-tone brushed aluminum finish is appealing to the eyes and feels good in the hand. The notebook has a metal case that adds to the durability and overall premium feel of the machine, and the magnesium alloy bottom is designed to withstand the on-the-go hazards of business use.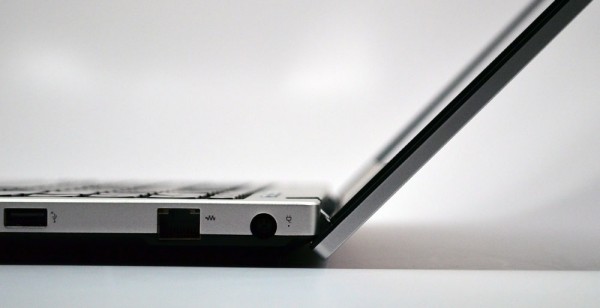 The notebook is under an inch thick, and lacks an optical drive, which helps it feel smaller in your hand and in your bag. Despite the small size, you get a full complement of ports.
The display has a drop hinge that helps keep a slim profile and a the black bezel helps tie together the whole look of the 5330m.
Along with the good looks is an attention to how the notebook feels in your hands. The soft magnesium alloy bottom feels good while carrying it around and offers a non-slip surface when used in your lap. The brushed aluminum on the lid and palmrest also feels nice, though the palm area can get warm after long sessions of use.
Features
HP includes a number of nice features on this notebook, which are impressive to find in a business notebook that starts at $799. Some of the most notable features are;
Beats Audio — I'll touch on the performance of Beats Audio more below, but suffice to say, this is better than the standard speakers in most systems.
Security — The ProBook 5330m has a number fo security features like a fingerprint reader, facial recognition (paired with your Bluetooth phone) and other enterprise security options.
HP QuickWeb — Don't wait for the computer to boot all the way up, if you are in a hurry, you can boot right to a web browser to quickly look something up.
No Contract 3G Connectivity — Purchase access on Sprint's network with the HP DataPass option and avoid paying for service when you don't need to be connected.
Display
HP kept the display small on this portable machine, but I wish they had bumped up the resolution a bit, so that you get more screen space. There is an anti-glare coating on the display, but during my time using the notebook on a sunny day, I had to go find shade to get any real work done. This is a disappointment on a business notebook, and a surprise to me when I sat down in the sun.
Viewing angles are sufficient indoors, but this is primarily a notebook you will want to use for yourself while in your office or on the road.
For watching videos and doing presentations, you'll be OK with the colors, but the white is a but blue-ish when compared to the display on the MacBook Air, and colors don't pop as much.
Keyboard and TouchPad
The keys on the ProBook 5330m are coated in HP Duracoat to allow them to last longer than your average key. While I can't test this, the actual use of the keys feels pretty good. The two biggest issues I had with the keys are flatness and placement.
While travel and spacing was very good and I could type without slowing down much, the keys are too flat for my liking. I would prefer a bit of curvature to the keys for a better feel.
As far as placement, the right column of keys is dedicated to home, pg up, pg dn, end and >. This is great if you use these keys everyday and have no use for backspace, enter and shift. Sadly, I use these three keys on a daily basis and the extra indentation made it a pain to find them reliably while touch typing.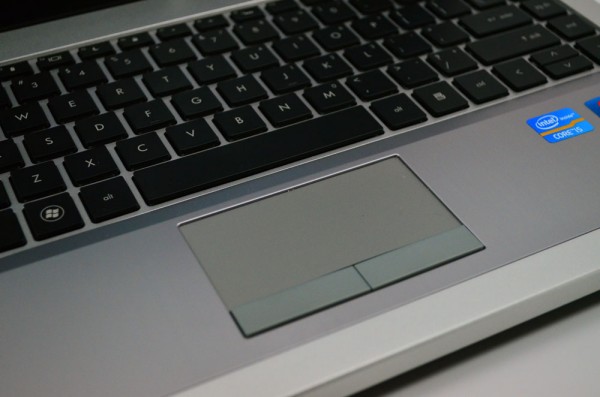 The touchpad on the 5330m is small, but performs admirably, even with tasks that normally give windows touchpads an issue, like two finger scrolling. There are two dedicated rubbery buttons that are easy to find and responsive to touch.
You can turn off the touchpad with a double tap in the upper left corner if it is in your way while typing, but I didn't have any issues with my palms moving the mouse.
Performance, Battery Life and Multimedia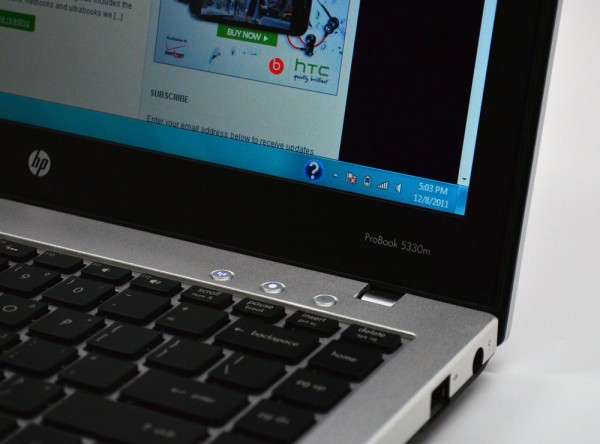 The ProBook 5330m I have in for review has an Intel Core i5 processor, 4GB RAM and integrated graphics. This setup proved to be more than enough power for standard office work, watching videos and web browsing. Opening up large excel files didn't bog down the machine, nor did running many applications, browsers and playing music at the same time.
When I got into more intensive tasks like photo editing or video editing, I could get some work done, but if these are your primary tasks, you will want to look for a different notebook.
During heavy use, or after long periods of use, the notebook will get a little warm, but it is not too hot to use on your lap.
Battery life on the 5330m is rated at just over five hours by HP. Using the Laptop Magazine battery testing tool, which simulates web browsing with the screen set at 40% brightness, the HP ProBook was able to last three hours and thirty minutes. This is representative of what you might expect under normal use, but if you use the built in HP Power Assistant, you can get closer to the five-hour mark when long life is more important.
As I mentioned, the notebook has Beats Audio for a premium audio experience. While you won't be replacing a home audio system, the ProBook has a very capable set of speakers and sounds noticeably better than standard business notebooks. Plugging in good quality headphones also helps delivery better sounding music.
While the low-end is still lacking, Girl Talk's Oh No, which has everything from War Pigs to Teach Me to Dougie, sounded quite good. The music had a crisp sound and there was a depth to the music and clear left and right audio that added to the listening experience.
Connectivity
The HP ProBook 5330m does not have an optical drive, which might bother som users, but other than that you have a full complement of ports including VGA and HDMI.

Left Side: Kensington, VGA, eSATA/USB 2.0, HDMI, SD Card Slot
Right Side: Headphone/Mic Jack, USB 3.0, USB 2.0 (Sleep and Charge), Ethernet, Power
Value
Starting at $799, the HP ProBook 5330m offers an amazing value. Many users will be satisfied with the slower Core i3 processor on the cheaper model, but even the model we had for review offered a great experience for reasonable price.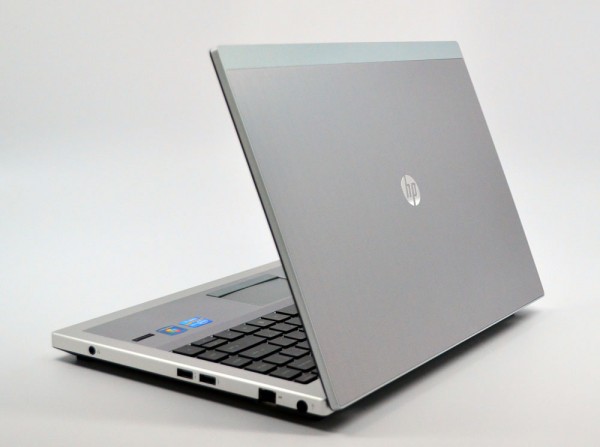 Both business users and students would be well served to check this model out closely before settling for a business notebook with fewer consumer friendly features or picking up an all plastic notebook from the shelves of Best Buy.
HP ProBook 5330m Gallery
Advertisement