The Lenovo IdeaPad Z370 is a consumer notebook with a bright blue design that stands out in the crowded $600 notebook market.
With a 13.3 inch display and compact dimensions, the Z370 is an attractive option for students and home users who don't want to carry a bulky notebook to class or the cafe, but aren't ready to pay up for an Ultrabook.
The IdeaPad Z370 is missing the latest features like USB 3.0, but users will find it tough to argue with sale prices that drop to $569 on a regular basis.
Pros

Sturdy design
Eye catching looks
Good performance

Cons

Poor touchpad gestures
5 hour battery
Small right shift key
No USB 3.0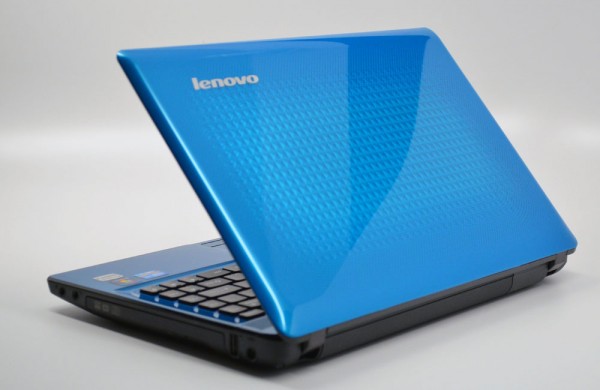 IdeaPad Z370 | $569-$799| Consumer Notebook

The Competition
Who is the IdeaPad Z370 for?
The IdeaPad Z370 is a notebook for consumers and students who want a well-built machine that will stand out in the crowd. The bright blue patterned lid and blue interior won't appeal to everyone, but students drawn in by the looks will find more than enough power for school and personal tasks thanks to an Intel Core i5 processor.
Design
The IdeaPad Z370 has a distinct plastic feel I'm not a fan of, but that doesn't mean the Z370 isn't sturdy or a nice look to it. The base of the notebook is very well built, with no flex under pressure and no flex in the center of the notebook, which helps deliver a better typing experience.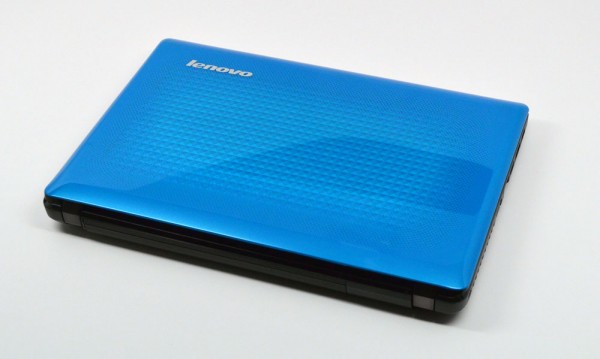 The lid has a solid feel and hinges that keep it in place at the angle you open it to. As I mentioned, the Z370 has a very loud color scheme, accentuated with the transparent 3D design that catches the eye.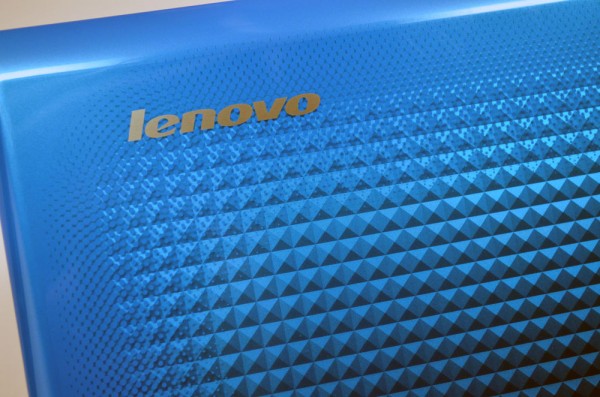 The Z370 weighs in at 4.41 pounds, which isn't going to win any contests, but is light enough to carry in a backpack to and from class without too much weight. The IdeaPad Z370 is .08 to 1.3 inches thick, which is still thin enough for most users, but I wouldn't want to take it on a trip all the time.
Keyboard and Touchpad
The IdeaPad Z370 has an island style keyboard with good spacing and a nice tactile feel. The keys have a slight indent and offer an OK amount of travel, but there were definitely times where I missed a letter because I didn't push in enough.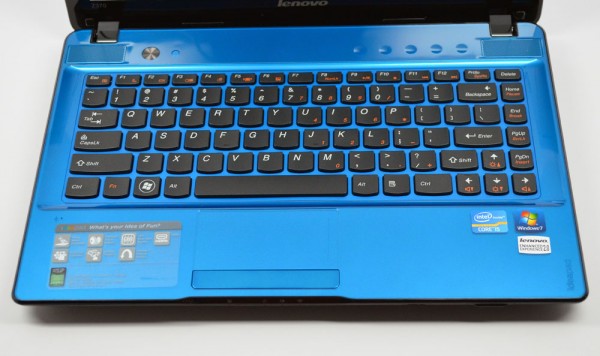 The key layout is OK, but Lenovo continues the trend of placing keys to the right of Shift and Enter, which can slow down touch typers and cause odd spelling errors due to pressing Home or End. The right shift key is also smaller, so you'll be pressing up accidentally on a semi-regular basis.
The touchpad has a nice tactile feel that makes it easy to mouse to a specific place, but the accuracy is lost when you are trying to select multiple lines of text while holding down the left side of the single mouse button.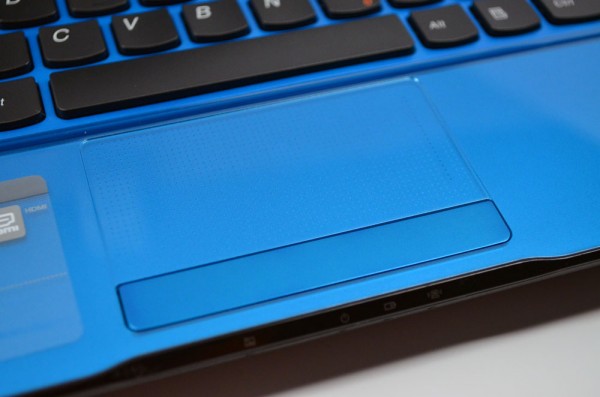 Scrolling is smooth with the right side of the trackpad, but if you want to use two fingers be ready for a jumpy scrolling experience. Overall the trackpad is usable, but for extended sessions I suggest a good travel mouse.
Display
The 13.3 inch display on the IdeaPad Z370 has a standard 1366 x 768 resolution which makes it difficult to compare two documents at the same time, such as a web source and Word, or to surf the web and carry on chat conversations.
Unless you plan to spend significantly more though, you'll be stuck with this relatively low resolution. If you tend to focus on one task at a time, this isn't a huge deal.
The display is glossy, one of the glossiest I have used recently, kicking back glare from a ceiling light at home and ruling out use outdoors.
Still, the display has good horizontal viewing angles and offers good colors, making it useful for sharing a few YouTube clips with a friend or two. Vertical viewing angles go bad fast, but the display opens up to a wide angle, so you can find a position that works in most settings.
The OneKey Theater button allows you to tweak display settings for a better viewing experience.
I'd recommend using the HDMI connection to mirror to an HDTV if you plan to watch a full movie with more than two people.
Performance and Graphics
The IdeaPad Z370 has an Intel Core i5 processor and 4GB of RAM which combine with the integrated Intel 3000 HD graphics to offer plenty of performance for students and home users looking to surf the web, watch movies, listen to music and work in Microsoft office.
The notebook is capable of casual flash based gaming, but isn't going to replace an Xbox 360 for gaming. Lenovo includes a Game Console app with the notebook that gives you quick access to many casual games.
I was able to run multiple Chrome windows with about 15 tabs, music playing in Windows Media Player and chat with friends without issues.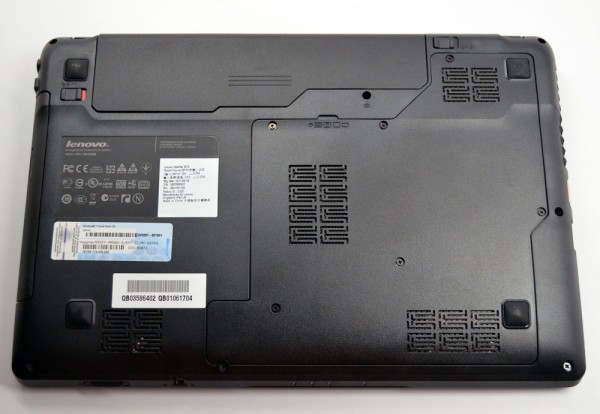 The integrated 2.0MP webcam is capable enough for Skype or a Google Hangout, but you won't come across as crystal clear, though audio does well in chat.
The Z370 has SRS Premium audio enhanced sound which does give a boost in the depth of music and clear highs, but the middle is left muddy. You are able to crank the built in speakers to the Max to fill up a dorm room or bedroom.
When it comes to movies and TV, you can watch Netflix and Hulu without any trouble, though the notebook will hear up after an episode of The Daily Show.
If you want to edit photos for red eye, automatic color correction and cropping, this notebook has enough power, but it wouldn't be my first pick for a graphic design student. The same is true for video editing.
Battery Life
While using the Laptop Magazine Battery Test, which simulates web browsing on 40% brightness until the battery dies, the Lenovo Z370 was able to last 4 hours and 39 minutes, which isn't bad, but far below a full day of use.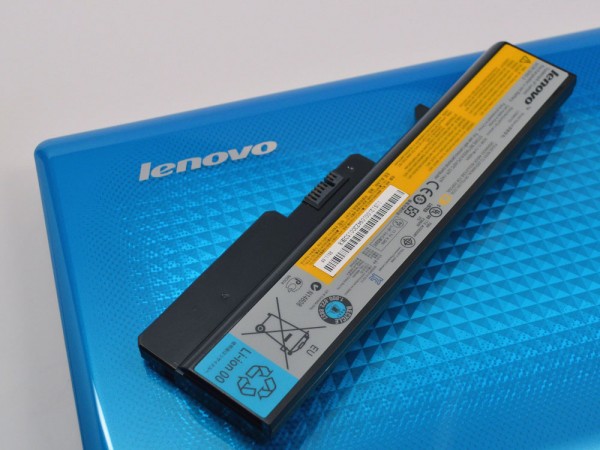 If you need a full day of computing power, you can carry a second battery, unlike many of the ultrabooks which don't allow for a replacement.
The Bottom Line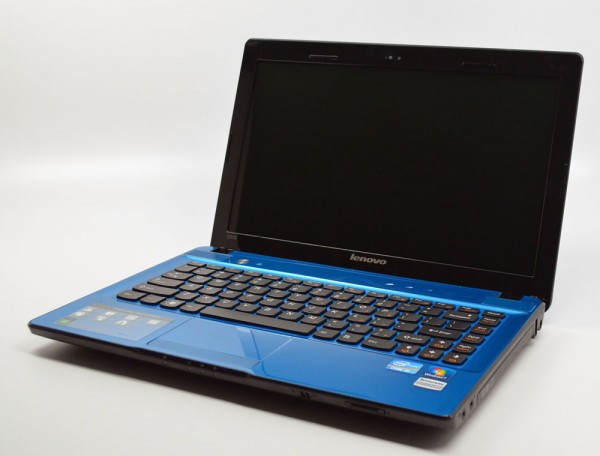 The IdeaPad Z370 is a capable notebook for students and home users, with good build quality and eye-catching looks. There aren't many frills, but with web sales prices starting at $569, you don't need or expect the world.
If you are OK with the so so keyboard layout and poor two finger scrolling, the Z370 is a nice catch, especially at the sale price under $600.
Gallery
Specs
| | |
| --- | --- |
| OS | Windows 7 Home Premium 64-bit |
| Display (size/res) | 13.3-inches, 1366 x 768 |
| CPU | 2.40-GHz Intel Core i5-(2nd gen) |
| RAM | 4GB |
| Graphics | Intel HD Graphics 3000 |
| Storage | 500GB 5400RPM HDD |
| Optical Drive | DVD Multirecorder |
| Wireless | Wi-Fi 802.11 b/g/n; Bluetooth 2.1 |
| Ports | 1 USB eSATA combo, 2 USB 2.0, HDMI, VGA, Ethernet, SD/MMC card slot, headphone/mic |
| Size | 12.9″ x 8.7″ x 0.8″ to 1.3″ |
| Weight | 4.41 pounds |
Advertisement