Microsoft is continuing to focus on PC gaming with its Xbox on Windows 10 efforts, and Windows hardware partners are emphasizing digital play in their new line-ups too. Announced at CES 2017, the new Lenovo Legion Y720 packs lots of power. It also boasts built-in support for Microsoft's Xbox One wireless controller.
The Lenovo Legion Y720 is the first high-end mobile gaming PC to launch as part of the Legion brand. Previously, Lenovo only used a Y designation to denote when one of its products were focused on gaming. The Legion Y720 is clearly an evolution of the IdeaPad Y series notebooks that came before it.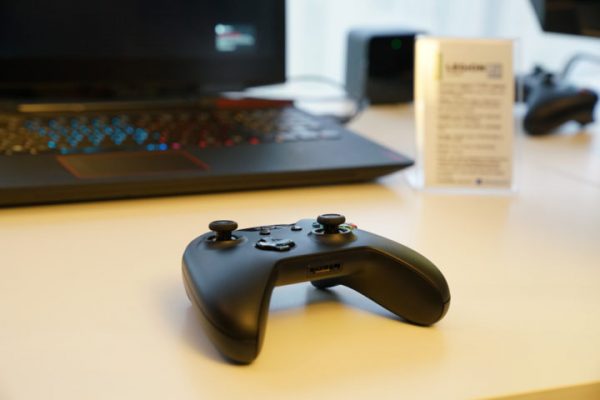 The $1,399.99 Windows 10 machine keeps the aluminum clad shell and mostly black chassis of its predecessors. The red speaker grills and accent lighting is back too. It's not light either, weighing in at over 7 pounds. The big changes are inside.
Powering the notebook are Intel's 7th Generation Kaby Lake processors. Buyers of this notebook can go as high as the Intel Core i7 version of the processor, then choose an NVIDIA GeForce 1060 graphics card to power their 3D gaming experience. Users can't configure the machine with any more than 16GB of RAM. Kaby Lake processors allow Windows PCs to better handle 4K video, according to Intel. In this notebook's case, that fits in perfectly with its potential feature set.
There's a 15.6-inch 4K QHD display option that uses Lenovo's anti-glare coating. Anyone that chooses that display can expect crisp, clear 4K video playback and very nice visuals in 4K capable games.
The Lenovo Legion Y720 is certified to power the Oculus Rift VR headset. It's also the first notebook to support Dolby Atmos virtual sound. Dolby says that Atmos compatible devices offer movie theater-like sound quality. As the Legion Y720 keeps the subwoofer and dual speakers from its predecessors, audio is sure to be a treat.
Ports include a microphone jack, gigabit Ethernet, 3 USB 3.0 ports, a single HDMI port, separate audio/headphone jacks and Display Port. Lenovo has also added a Thunderbolt port for fast transfers and easy docking at a desk. Every key on its keyboard has an LED light underneath that can be used to highlight which keys are a part of a game's control scheme.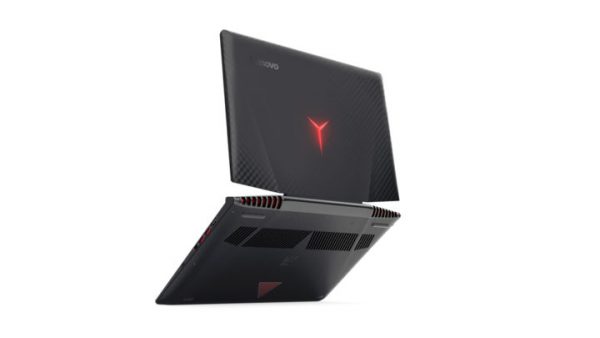 As for the Xbox One Controller support. It's straight forward. Today, using the wireless controller on your PC requires a cumbersome dongle or an Xbox One Wireless Controller that supports Bluetooth. Even with Bluetooth support, gamers don't get full stereo audio. The built-in receiver here solves both problems.
Lenovo says that the Legion Y720 will arrive on store shelves and its web store in April.
Advertisement