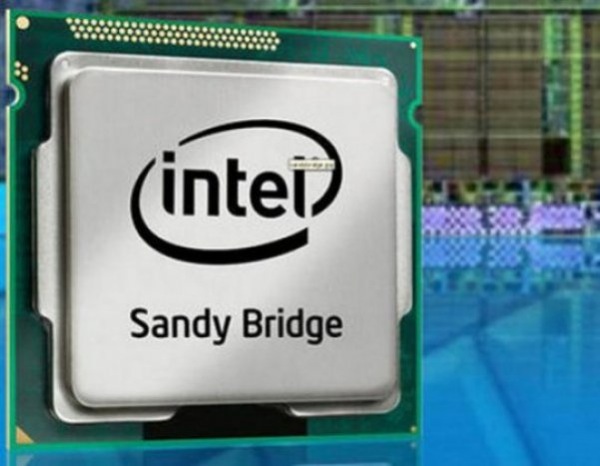 Intel recently announced a flaw in which affects computers equipped with the company's new Sandy Bridge processors. This issue has delayed the rollout of several new notebooks and is the reason for a large number of recalls from manufacturers like Toshiba, HP, Samsung, MSI, Acer, Toshiba, Dell, ASUS and others.
The actual problem isn't with the Intel 2nd Generation Core i family of processors, but rather a design error in the chipset which can, in 5% of the cases, cause degradation over time in a controller that could, over time, result in poor performance from hard drives and DVD drives.
While the problem was caught before the Sandy Bridge processor made it into the mid-range and low end machines that many customers purchase, individuals who purchased the newest high end notebooks that were just announced at CES will likely need to contact their place of purchase or the manufacturer for a refund or replacement.
The affected systems have Intel Core 15 and Core i7 Second Generation Processors, code named Sandy Bridge by Intel. To get a return or to exchange your affected laptop for a new model, see the table below which has details on the current recalls and refunds.
| Company Name | Models Affected | How to get Refund | Contact Information |
| --- | --- | --- | --- |
| HP | HP Pavialion dv6t Quad Edition, Pavilion dv7t Quad Edition, HP Envy 17 (Select Models) | Contact HP | HP Customer Service |
| Samsung | Series 9 | Contact Samsung | Samsung Customer Support |
| MSI | HM67 Gaming notebook, MSI GT680R-008US | Register with MSI | MSI Online Support |
| Acer | Several Models Shipped to Retailers | Contact Acer | Acer Online Support |
| Toshiba | 33 Models listed here | Return to Place of Purchase | Toshiba Customer Support |
| ASUS | G73SW, N43SL, N43SN, N53SN, N53SV, N73SV | Swap or Return with ASUS – Asus Sandy Bridge Return Info | 1-888-678-3688 |
| Dell | XPS 8300, Vostro 460, Alienware M17x R.3 and Alienware Aurora R.3 | Announcement coming | Dell Customer Support |
| Lenovo | Ten IdeaPad Models | Trade in or full refund | Lenovo Customer Service |
For more information on the Intel Cougar 6 Chipset recall stay tuned or ask a question in the comments below.
Advertisement