Our friend Chippy at UMPC Portal got his hands on the new Lenovo S205 AMD Fusion Zacate notebook and gave it an uboxing on video for all of us to enjoy. Chippy was impressed with the build quality of the notebook, but not the performance.
He did some benchmarks and found that it was not "blindingly fast" and that it was likely going to be "borderline" as to whether it could be used for HD video editing.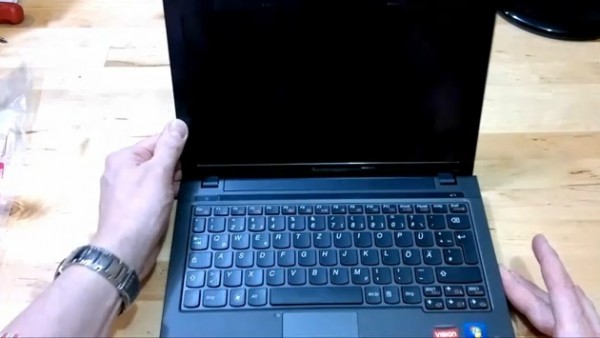 Swing over to UMPC Portal for the Lenovo S205 unboxing.
The specs include:
AMD E-350 (Zacate APU)
4GB RAM
500Gb hard drive
11.6" 13666×768 screen
3x USB2.0, HDMI, VGA, headphone, mic connectors.
Bluetooth 2.1+EDR. Wifi b/g/n
Windows Home Premium
Battery capacity – 48Wh
Weight 1465gm
Price: 399 Euros in Germany or about $565 US
It sounds like this is a middling quality notebook for the price. It has a chiclet style keyboard and our editor Josh Smith was able to get a look at it while at CES 2011 this year. Here is his video.
Read our Lenovo S205 announcement post to check out more details in.
Advertisement