Father's Day is just around the corner and rather than ties and the odd gift boxes offered at department stores we suggest you get dad one of these awesome Father's Day gifts. These tech gifts for Father's Day 2011 aren't just for geeks. We have all types of consumer electronics, thumb drives, eBook readers, tablets, smartphones and more that are sure to impress.
21 Awesome Tech Gift Ideas for Dad
If you order within the next week most of these gifts will arrive in time for Father's Day 2011 which is on Sunday June 19th.
The Verbatim Tuff N Tiny USB Flash Drive has become our go to drive for two reasons. It is tough and as you can guess, it is tiny. We have it attached to the our key ring and so it is always there. Because of its size we barely notice it. Because of how tough it is we don't worry about breaking it. We tested this drive and really beat it up. Our data was safe despite dunking it in water, stomping on it, and plunging into dirt. The drives start at $22 for a 2GB model and range on up to $158 for the 32GB model. But you can find them cheaper on Amazon.
If you are looking for a thumbdrive that shows off dad's love for comics or science fiction, then you need to check out the licensed Mimibot thumb drives. These incredibly detailed drives don't just carry your documents, they show off your geeky side with licences from Star Wars, Marvel and more.
We've been using several of these drives over the past few weeks and everyone we show them to loves the fun look of the Mimobots. The drives look as good in person as they do on the Mimibot website and with a large collection of characters you have a good chance at finding dad's favorite comic book hero. The backside of the drive is flat enough we could use it with the MacBook Air, which sits close to a table, but if you are trying to plug into the recessed ports on some desktops you may have trouble.
iPhone, Android & iPad Protection – $30 and up
Some of our favorite cases for the iPhone, iPad and Android devices come from Speck and OtterBox. These two companies offer a range of solutions for multiple Android devices and the every popular iPhone. Speck offers a collection of colorful and fun cases mainly focused on Apple products, offering all types of looks and protection.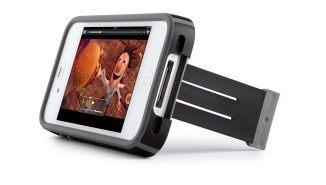 OtterBox on the other hand is known for their incredible protection for devices including drop protection. For fathers who work in construction, like to go outdoors or are just rough with their phones, an OtterBox case is the perfect gift.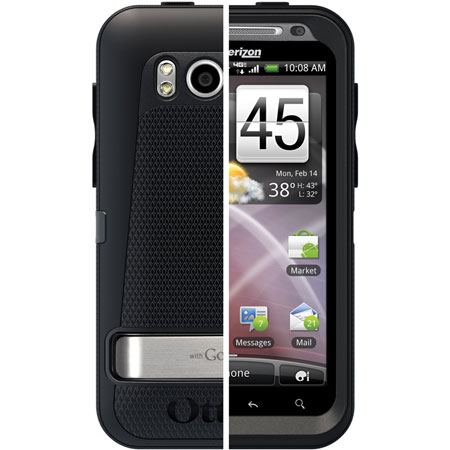 ScotteVest Travel Vests and Jackets – $25 and up
It wouldn't be a Father's Day gift guide without ScotteVest travel vests, jackets and shirts. We've been big fans of the ScotteVest gear for a while now because it allows dad to carry all of his gear from cameras to the iPad without looking like a dork. Seriously, the pockets in these devices will accommodate all types of gear for around town or heading off on an adventure.
ScotteVest is having a Father's Day sale right now, that allows you to get jackets, hoodies and shirts at 30% off. The standard ScotteVest Travel vest isn't on sale, but is well worth the $100 price tag.
If Dad is a shutterbug, the Lightscoop is a great choice. This handy little DSLR accessory will snap on to his camera and bounce the flash off the ceiling or the wall for better photos. Rather than washing out the image or delivering a deer in the headlights look, the Lightscoop bounces the photos off your surroundings for better lighting.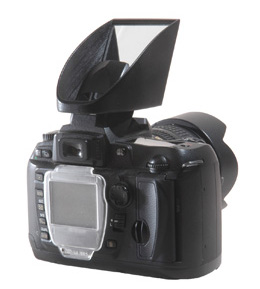 The Lightscoop is probably a better fit for budding photographer dads, rather than a pro photographer who likely has a full lightbox and studio setup on hand.
Eye Fi – $49.99 and up
Another good Father's Day gift is the Eye-Fi X2 SD card which connects to wireless networks and iPhone or Android devices to upload your photos to your computer and to the web without any wires.
We really like the ability to upload our photos automatically to our computer and to the Eye Fi Center which allows us to share them with family members on the iPad rather than the small screen of our camera. Dad can choose to selectively upload photos to Facebook and many other websites to automatically share. We like the control, which keeps unwanted photos from going public. Check out our Eye Fi Review.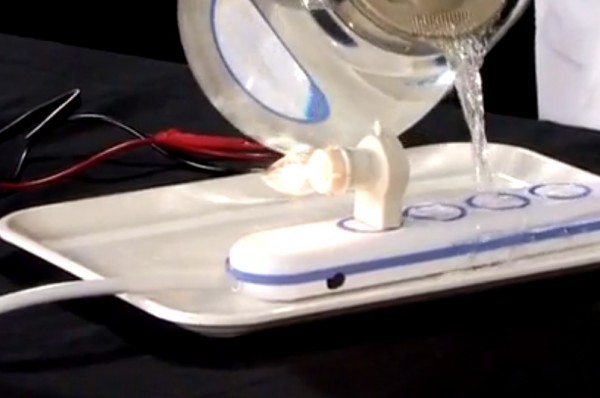 This is not an ordinary power outlet. Sure it is a little expensive but how many power strips from WalMart will withstand pouring water into them or having Junior stick a pair of metal tweezers in one of the outlets and survive without even a shock? With the WetCircuits power strip pouring water on it while it is plugged in and in use has no effect. The water is kept out of the actual circuit. Putting a set of tweezers down into the outlet will not shock anyone. We know because we tested it. Check out the video below.
This thing is great for plugging in a number of things like a laptop, a video projector, and your cell phone while you are working at a table with people drinking coffee or while outdoors at a beach or park.
There might be a better mobile mouse out there, but after testing a bunch of Bluetooth mobile mice, we don't think there is a better Bluetooth mobile mouse available. Designed primarily for gamers in mind, this mouse is also great as an everyday mouse. In fact, we use it that way with the notebooks we use most o the time. You can view our full review and video and decide for yourself. Dad will love this mouse whether he's a gamer or not.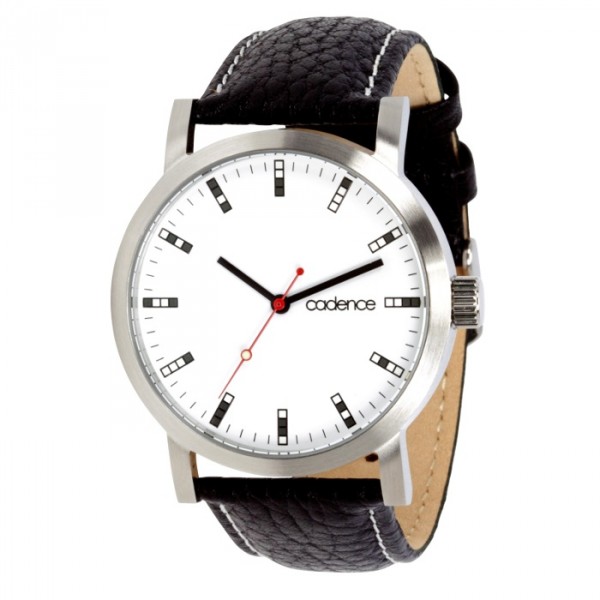 This is less a tech gift and more a gift for a techie. If your dad is a geek he will love this binary watch. From a distance it looks like any casual analog watch. Up close you realize that instead of Latin or Roman numerals each hour is represented by a four digit binary number.
If dad is a data geek, tracking and analyzing anything he can put into a number, he may like the fitbit. This small device clips onto his pocket or belt and tracks steps, miles walked, activity, calories burned and can even track his sleep habits. The fitbit is $99 and includes access to the fitbit website for tracking fitbit stats and can log eating habits(he'll have to do this manually though). If he wants to go deeper into the data and gain comparisons to other people in his age group he can upgrade to the premium account for $49 a year.
We've been using a fitbit for the past few weeks and we really like that the fitbit can handle being worn day to day at the office, in the yard or out on a long walk without any worries of it falling off or breaking. The fitbit battery lasts a whole week and uploads data to the fitbit website whenever you get within 15 feet of the base station which is attached to your computer. The fitbit isn't waterproof, but it can handle being washed off and reportedly can survive a drop into the toilet. Below you'll see just a snippet of the data fitbit records.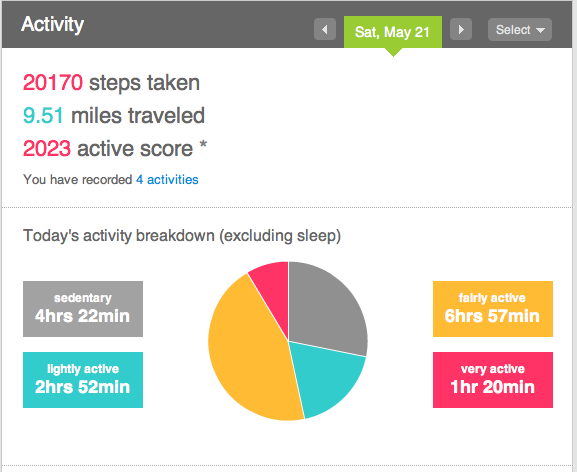 One of our favorite uses has been to monitor our sleep habits. With the included armband dad can wear the fitbit while you sleep and it will monitor how often he wakes up and moves during the night.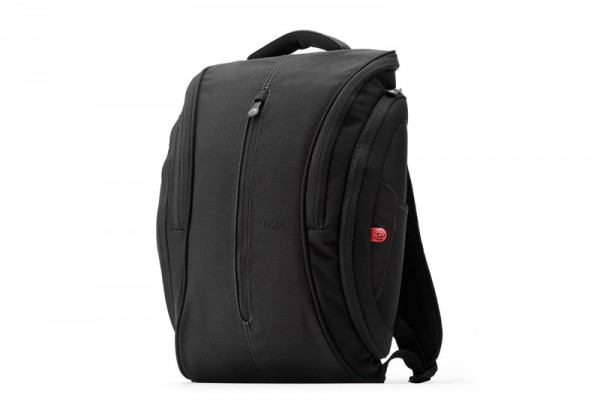 We think Booq makes some nice computer bags and backpacks. They have almost any style you prefer, but we like the backpack style the best. The Boa Squeeze is their least expensive backpack bag. They sell sizes that fit anything from a 13″ up to a 17″ computer. They offer great protection and will look cool doing it. Dad will be very happy with this bag or any of the other styles. Maybe he likes a something more like a messenger bag with a flap, a simple sleeve, or a briefcase style bag. They have them all. We also like the Cobra Courier which is a messenger style bag with a sleeve to protect your notebook. It comes it at $195.
Bluetooth headsets are for the most part poor performers when you actually start to use them, but not the Plantronics Voyager Por UC 2. This headset is the smartest Bluetooth headset we have ever used and the only one we have stuck with for more than a few weeks. It's so good, we gave it an Editor's Choice award at GottaBeMobile.com.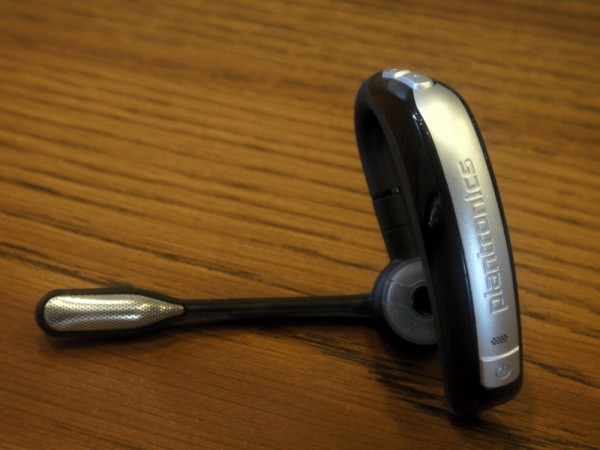 The reason we love this bluetooth headset so much is that it is smart enough to know when you want to use it and when you don't. With a normal Bluetooth headset, audio will be sent to the headset even if it is in your bag or out in the car. The Plantronics Voyager Pro UC 2 knows when you have it on your ear and when you don't, allowing it to route the audio to the right place. The headset will even auto answer calls when you put it on your ear. This model includes a Bluetooth adapter so that you can use it with your PC or Mac as well.
Android Phone – Various Prices
As popular as the iPhone is, we think an Android phone might be a nice way to reward dad this year. They are easy to use and have a lot of powerful features. Recommending just one is hard since not all phones are available with all carriers. So here are our recommendations for the carrier that old dad is using. These come from our sister site's list of the top 5 phones for May 2011.
LG G2x – T-Mobile – $200
It has a fantastic 4-inch LCD display, HSPA+ 4G speeds and it has the ability to capture 1080p which is something most top of the line smartphones aren't able to do.
HTC Droid Incredible 2 – Verizon – $80
We recently previewed the HTC Droid Incredible 2, the successor of the wildly popular Droid Incredible, and came away very impressed. The increase in display size from 3.7 to 4-inches works well and doesn't add any additional bulk.

Its single-core 1GHz processor is quick and it comes with almost an identical form factor to the original Droid Incredible.  Add in all the other bells and whistles and you have yourself a fantastic 3G phone.
Motorola Atrix 4G – AT&T – $99
The Motorola Atrix is the flagship Android device on AT&T and like the G2x, it can be considered a superphone because of the fantastic specifications it has on board. It packs a high-resolution display, dual-core processor and a massive battery to boot.
HTC Thunderbolt – Verizon – $249
The ThunderBolt is essentially an HTC EVO with 4G LTE speeds, which as you'll see in a second, isn't a bad thing whatsoever. The hardware is solid, the software as well and with an upgrade to Gingerbread coming in the not-so-distant future, the ThunderBolt is worthy of this list.
There are a number of good eBook readers available, but the best one for the simple task of reading books is still the Kindle. The iPad is the premium do-it-all device. The Nook Color wants to be. But if all you want is an eBook reader cheap, the ad-supported Kindle is the best option. It is only $114 and the ads are not that intrusive. It requires a Wi-Fi signal to shop, download books, and sync things like bookmarks, highlights or notes, but can be read anywhere.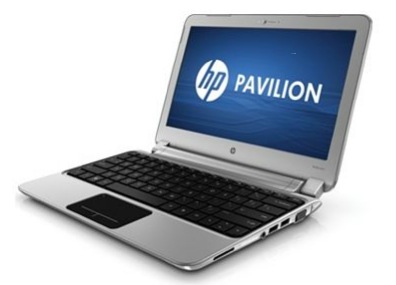 Not quite a netbook, the diminutive HP dm1z series of notebooks is a great choice for an ultra-portable budget notebook for the mobile dad who needs a business notebook that can handle almost any basic task you throw at it. More powerful than a little netbook, he will be more happy too. It is an 11.6″ system with a dual-core AMD Fusion processor. The AMD Radeon 6310 graphics makes this little system a lot more powerful than you would think. The 1366×768 display makes it 720p HD capable, great for watching HD videos downloaded from one of the various video buying or rental sites. For an extra $129 you can get dad an external Blu-ray drive too. HP promises 9.5 hours from the battery. If you only get the typical two-thirds of the promised battery life that it still around 6 hours. It has VGA and HDMI output for presentations or hooking up to a TV.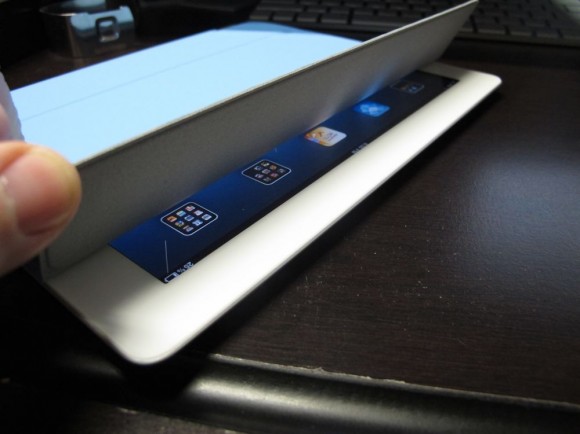 This is likely one of the number one requested tech gifts this Father's Day. It is still the standard for tablet devices despite all that people are trying to do to unseat it with Android-based devices. The huge app ecosystem and accessories market make it the number one device. It is dead simple to use and one of the most versatile computing devices ever made.
Our sister site did a very comprehensive iPad 2 review if you want to read up before taking this big a plunge. Just know that if you can afford it, dad will be extremely happy with you. We suggest a sweet spot of 32GB with 3G if you can afford it. That model is $729. Take one step back and go with the 32GB wi-fi only model for $599 if possible.
Not officially ready till May 24, this business class notebook is one of the nicest we've seen this year. The Lenovo ThinkPad X1 was give the editor's choice award by our editor, Josh Smith. He said:
The ThinkPad X1 shows a now look for Lenovo and includes a collection of features and design changes which exciting and new. Lenovo has been able to add to the ThinkPad features we love, like durability and an amazing keyboard, without compromising on why businesses choose to equip their employees with ThinkPads. The ThinkPad X1 shows that the company can adapt and bring consumer features like high-end audio and backlit keys to the traditional ThinkPad line. Lenovo may still need a bit more time to perfect the mousepad, but the ThinkPad X1 is without a doubt the best ThinkPad we have had a chance to use.
The ThinkPad X1 we looked at had a 2.5GHz 2nd generation Intel Core i5-520M processor. It also included 4GB RAM and a 320GB hard drive. The display is powered by Intel 3000 HD integrated graphics. The glossy 13.3″ screen is made with a gorilla glass wich makes it durable and particularly scratch resistant. The computer is 3.73 pounds and between .65″ and .84″ in thickness. The 6 cell battery gives you over four hours and the optional slice adds another four hours. Please read our comprehensive review for more detailed information.
Additional Reporting by Josh Smith
Advertisement