Windows PC maker HP is looking to go from an outlet that prizes utility to one that produces the best looking, best designed devices on the planet. This morning the company revealed three new notebooks that offer Apple-like good looks and stunning craftsmanship. The HP Spectre 13.3 is the world's thinnest notebook PC. Two new HP Envy notebooks offer premium internals and great battery life. The company is also refreshing the mid-range HP Envy x360 with some new options and ports.
HP announced this latest slate of devices this morning in Paris, France. The laptops are a part of a new premium design push for the company, which is better known for its more conservative mid-range notebooks than its premium offerings. That's despite efforts to take on Apple's MacBook and Dell's XPS line before.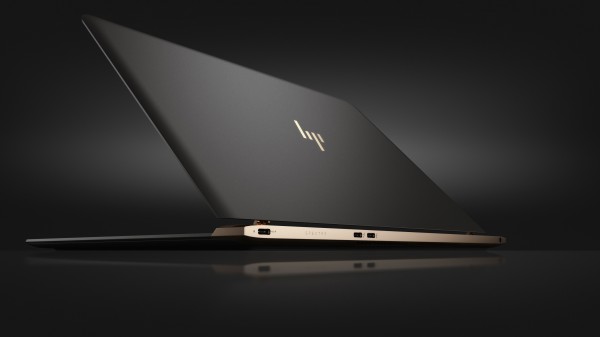 The HP Sepctre 13.3 is for notebook buyers who prize design above all else. The company is going for everything that it possibly can with this device; its bottom is made of carbon fiber, a material growing in popularity with Windows notebook makers. Edges and accents of the notebook are machined from copper, giving the notebook a gilded high-end look. Also, it's super-thin measuring just 10.4mm from top to bottom.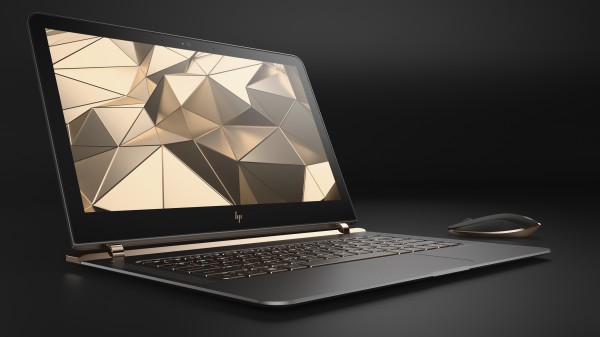 An innovative split battery design lets the HP Spectre 13.3 last a long time in between charges. HP is predicting that users who invest in the notebook will get 9 hours of battery life. Gorilla Glass covers the entire display from edge to edge. That's another thing popular with the latest notebooks we're seeing from Windows hardware makers.
There's very little compromise where internals are concerned either. It has Bang & Olufsen speakers and options for up to 512GB of storage. Users get either an Intel Core i5 or Intel Core i7 Processor with up to 8GB of RAM. Rather than stick with traditional USB ports, HP opted for three different USB 3.0 Type C ports that sit on the device's back edge. All three of those ports support charging. Two of those ports support Thunderbolt file transfer speeds.
Even with all that the HP Spectre 13.3 weighs 2.45 pounds. When closed the notebook measures 10.4mm from top to bottom. The HP Spectre 13.3 goes on sale in May for $1169.99.
The HP Envy 15.6 and HP Envy 17.3 are both lighter than their direct predecessors and offer Full HD and UHD IPS display options for those that absolutely need the best display possible. Both notebooks are extremely powerful too, with Intel Core i7 processors coming preloaded and an option to add a dedicated NVIDIA GTX 940MX graphics card to the larger model for great performance when gaming or rendering media.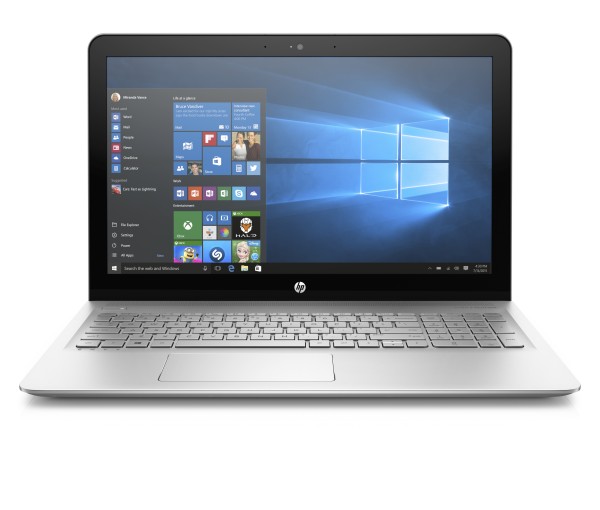 16GB of storage come default, but users can add up to a 1TB Hard Drive or a 256GB SSD for faster performance for the HP Envy Specter 15.6. Buyers of the HP Envy 17.3 can stuff in as much as 512GB of solid state storage. Again, USB Type C is a focus here too, with both devices supporting the new standard. Each has a full-size HDMI port and an SD Card reader too for presentations and media transfers.
The 15.6-inch model is definitely for the battery conscious, with a run time of over 9 hours. The 17.3-inch model of the HP Envy gets about 6 hours of battery life. Charge time is around 90 minutes for both models. HP calls this the Fast Charge system. It guarantees that the notebooks' batteries will reach 90% of their full capacity in 90 minutes.
HP plans to begin selling the 15.6-inch HP Envy in June for $779.99. The HP Envy 17.3-inch will sell for as little as $1029.99.
Lastly, there's the revitalized HP Envy x360. The envy x360 is the company's new workhorse for the everyday user. This newer model supports a 15.6-inch IPS display with options for a UHD display if users want it. Intel's Iris graphics and 6th Generation Core processors are supported too, extending all the way to the high-end Intel Core i7 processor.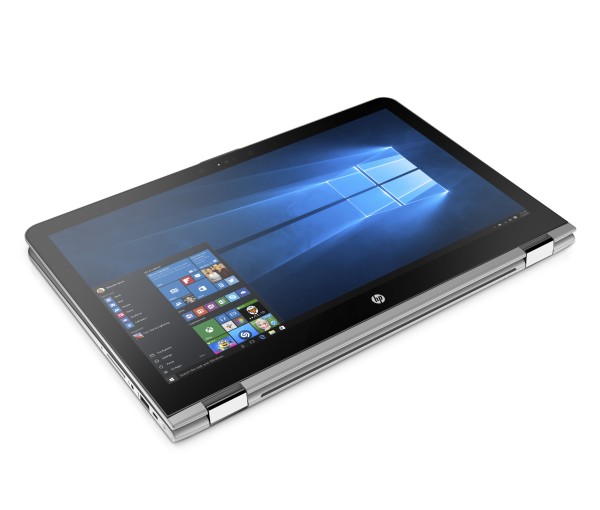 Rather than start all over with the Envy X360, HP smartly choose to improve on what they had in ways that'll a real impact. This model weighs 4.5 pounds, 21 percent lighter than the previous generation Envy x360. Battery life is estimated at 11 hours in between charges. There's an HDMI port, SD Card reader and two USB 3.0 ports. A new 4K display option gets HP Envy x360 buyers the best screen quality ever stuffed into a notebook PC.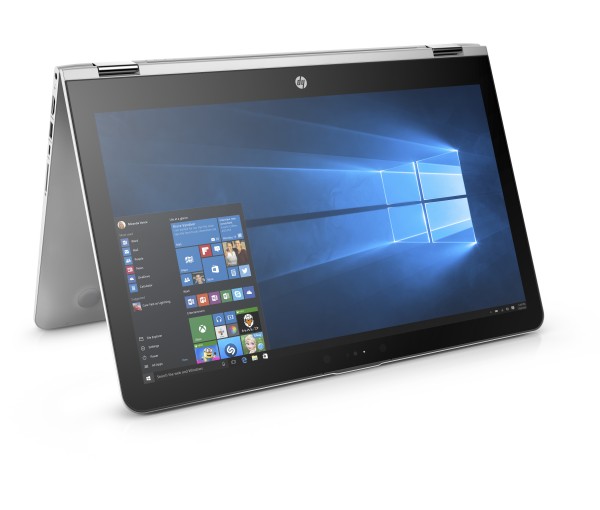 The HP Envy x360 also remains a perfectly competent Windows 2-in-1 thanks to advanced hings and a touch display.
The 15.6-inch HP Envy x360 goes on sale at Best Buy and HP's website this June for as little as $679.99. All of these devices run Microsoft's Windows 10 operating system.
Advertisement