Apple makes some of the best laptops in the business, but it can be a challenge to connect MacBooks to third-party peripherals. Until recently, connecting a MacBook to an HDTV was a multi-adapter affair. Enter the Kanex iAdapt, a simple dongle that acts as a bridge between current generation MacBook, MacBook Air or MacBook Pro's Mini DisplayPort and any HDMI cable.
First introduced on the MacBook Pro in April of 2010, the latest Mini DisplayPorts on Macs output both audio and video. The signals are passed through the Kanex iAdapt, on through any HDMI cable and ultimately to any HDTV. All you need to do to get started is plug the DisplayPort end of the Kanex iAdapt into your MacBook and plug an HDMI cable into the other end.
By default, Macs are setup to mirror whatever's on the primary display onto external displays. You can extend your desktop onto your HDTV if you choose, but this setup isn't ideal for sharing content, such as movies and slideshows. When I first tried using the iAdapt with my MacBook Air I couldn't see part of my desktop. This was easily corrected by adjusting the Overscan settings in Display Preferences.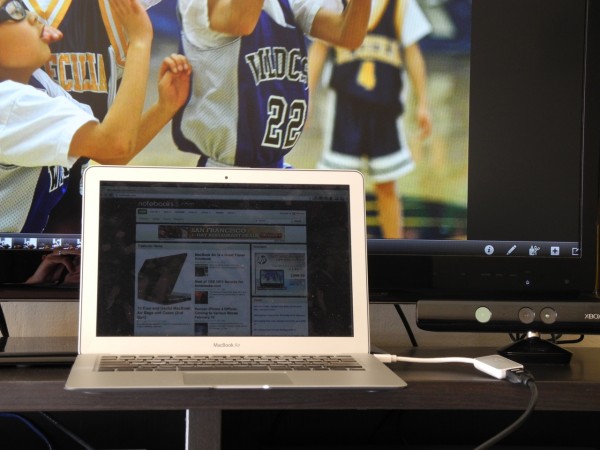 Kanex and other manufacturers do sell cables with an HDMI connector on one end and a DisplayPort connector on the other,but I prefer the iAdapt over these solutions. It's much more compact than lugging around a cable. You also don't have to leave an HDMI cable constantly dangling from your HDTV. When I need to show off something from my MacBook on the big screen, I simply borrow my XBOX 360's HDMI cable.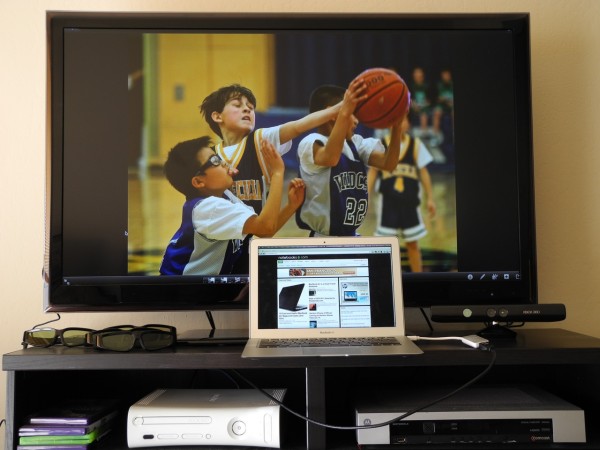 So why would you want to plug your MacBook into an HDTV? It's much better to show of pictures of your kid's games, family events and vacations on the big screen than on your MacBook's tiny display. You can also share streamed content, such as movies from Netflix.
The Kanex iAdapt is available for $20 from Amazon.com.
Advertisement