The Speck PixelSkin HD is an iPhone 4 case that offers good protection and very little extra weight and bulk. It also has very good grip to keep the phone from sliding out of users' hands or off of tables.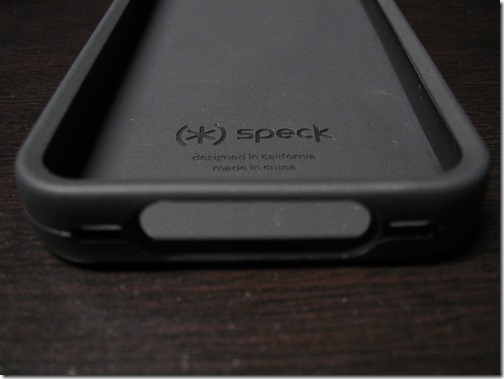 Speck is known for making nice cases for mobile devices, so when Apple put this case in the list of free cases iPhone 4 users could get, I decided to choose it as my freebee.  Speck calls it a Slim high-definition protective case." The slim part is easy to figure out. On the phone it only adds a slight amount to the size. I am currently testing an iHome charging station and with the case on the phone I am still able to charge the iPhone 4 in the station, so long as I leave out the special Apple insert.
The case has a rubbery feel along the sides where grip is the most important factor. There are all the necessary cutouts for the dock and speakers on the bottom, the mute switch on the left side, the headphone jack on top and the camera/flash on the back. The volume up/down buttons and the power button have raised spots on the edges that can easily be pushed to engage the actual buttons on the phone. It is easy to install and get off if needed.
The only thing that is a little strange is the HD designation. The front of the box says 18 dpi of high-def grip" meaning what, I don't know. It does have good grip, so I suppose that is the point and words like high-def are buzzwords for marketing sake.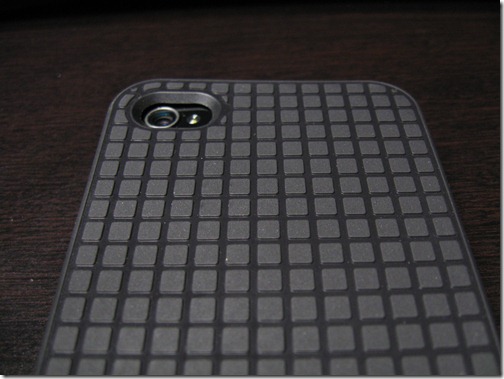 The case has a unique checkerboard texture on the back that looks kind of nice. I was hoping that this would not keep the case from sticking to my Scosche Universal Dash Mount which has one of those sticky disks that holds the phone in place. It needs a smooth surface to stick to that is plastic, metal or glass. Sadly, this case will not stick because of the material and pattern on the back. For that reason, I am not using it. But that is the only reason. If it did stick or I had a different mount, I would definitely use this case, as I really like the look, feel and size.
Here is my video review:
This is the dash mount that I use making this case unfortunately unusable for me.
Most importantly, it does what an iPhone 4 case should do protects the phone and keeps  your hands from affecting the antenna.
The case comes in multiple colors from Speck and is $29.95 direct or Amazon has it for just $19.00, a much better deal.
Advertisement