For those with repetitive stress problems like carpal tunnel syndrome, a computer mouse like the Whirl Laser Mouse with Anti-gravity Pivot may be just the thing. This unique laser mouse promises to help keep your hand and wrist comfortable as you mouse on your computer.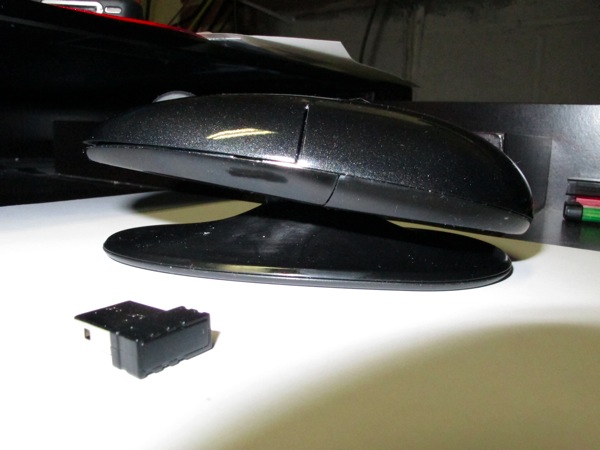 This mouse from Smartfish is a wireless laser mouse with a mini USB receiver. It is unique in that their is a platform which raises the bottom of the mouse above the desktop so that it can pivot on a point. This, according to the people at Smartfish, helps alleviate stress on the wrist as one uses the mouse making repetitive motions from left to right and back and forth.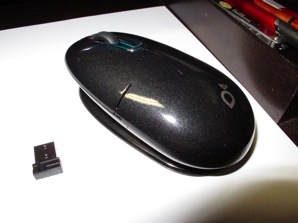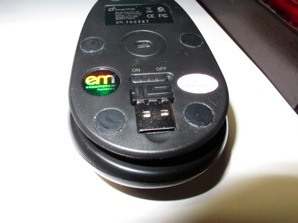 The mouse has two buttons and clicking scroll wheel which can also act as a third button. On the bottom of the platform there is a tiny compartment for the USB reciever, which makes it handy if the user carries it around in a computer bag. There is also an on/off switch to conserve the life of the two AA batteries.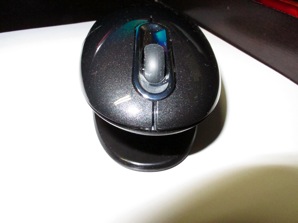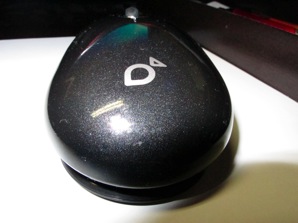 Our experience was that the mouse did feel like it was kind of floating a little. That takes some getting used to. If you have problems with your wrist, this might be a good help. We would have to use it for many months to tell if it really alleviates any stress or pain. But it is promising, once you get used to the mouse moving up and down every time you click or scroll the wheel.
Here is our video review:
The Whirl Laser Mouse with Anti-gravity Pivot is $49.95 from Smartfish Technology. They also have a mini version if you want somthing smaller for your computer bag.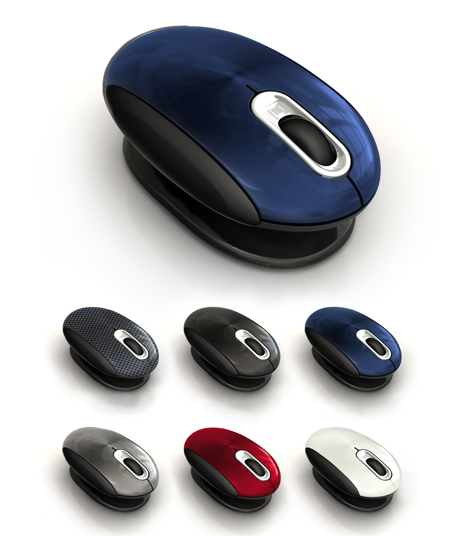 Below is Smarfish's explanation of the mouse.
Advertisement