With every PC manufacturer and accessories maker coming out with their own line of gaming mice, it can be hard to figure out which one to buy. We make it easy for you with our guide to the best gaming mice of the year.
Trackpads have come a long way but whether you use a laptop or a desktop, a mouse is a must for any serious gamer. At its core, the mouse is a pretty simple device – a sensor determines which direction you're moving, and that movement is translated into the on-screen motion of the cursor. But gaming mice take everything a step farther (and sometimes a step too far) by adding sometimes dozens of buttons, high resolution sensors, the ability to change the weight of your mouse, etc. Customization is really the name of the game.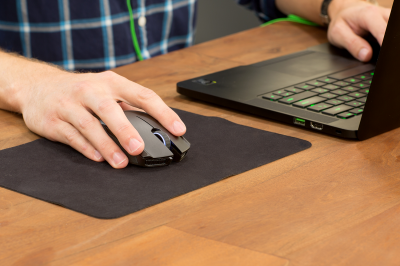 What to look for in the best gaming mouse
"I already have a mouse," you say. "It came with the computer when I bought it a few months ago."
If you play anything more advanced than simple point and click flash games, you'll want to invest in a good gaming mouse. Depending on how and where you game, and the types of games you play, you might find that one mouse suits your needs better than another.
For instance, if you're a big MMO player, you might want a mouse with a ton of programmability for shortcuts or macros. If you're more of a first-person shooter type of gamer, then you might want to hold out for a mouse that has really smooth, judder-free tracking, so that your aim is always where you think it is.
We've put together a list of some of our favorite gaming mice of the year so far, and we've tried to find disparate kinds of mice – that way, no matter the games you play, you should be able to find a mouse that suits your needs.
The Best 'Jack-of-all-trades' Gaming Mouse

ROCCAT's Tyon is one of the better 'all-around' gaming mice out there. It doesn't have the highest resolution sensor, and it doesn't have as many buttons as a mouse designed for MMO gamers. But it has a nice mix of features that should satisfy most gamers playing most games pretty well. The Tyon is built around a Pro-Aim R3 Laser Sensor with an 8200dpi resolution – this deligers a 1000Hz polling rate with a 1ms response time.
Two cool features especially stand out on the Tyon. The first is its X-Celerator Analog Paddle, which gives gamers a quick and easy way to tilt, pitch, throttle – you get the idea. Second on the list is the EASY-SHIFT "on-the-fly button duplicator" which lets you add secondary features to every button on the mouse.
Weight: 128g
Dimensions: 8 x 4.5 x 12.6 cm
Price: $90 | Buy
The Best Compact Gaming Mouse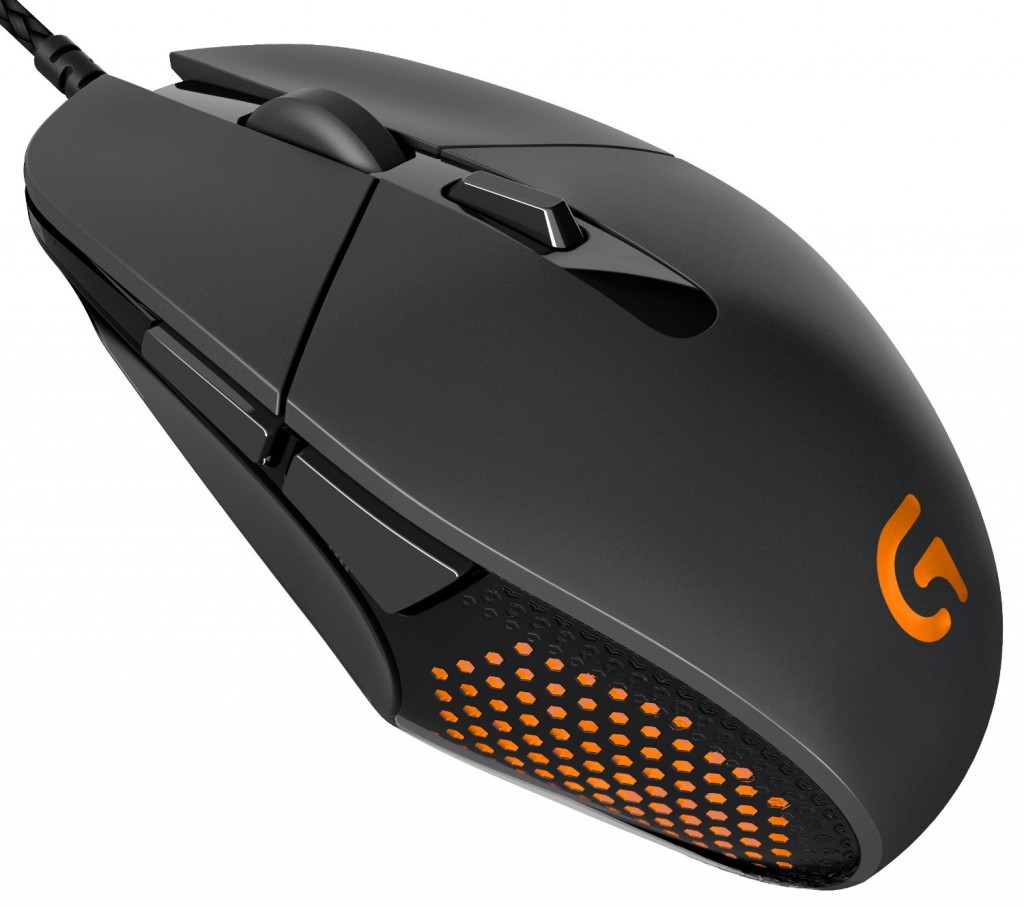 Some of the best gaming mice can be enormous – if you have a smaller hand or just want to throw something a bit smaller in your bag, finding a good mouse can be frustrating. In this category, we like the Logitech G303, which is a good bit smaller in every dimension compared to the Tyon. The G303 also includes customizable RGB lighting.
Logitech puts in a sensor capable of 12000dpi inside of this mouse, which (in addition to its use in other Logitech mice) instantly puts it near the top of the gaming mouse heap. On the left-hand side are forward and back buttons; there's also a wheel click and a DPI cycle button to let you flip through the sensor resolution on the fly.
Weight: 122g
Dimensions: 6.6 x 3.8 x 11.6 cm
Price: $50 | Buy
The Best Programmable Gaming Mouse (Best MMO / MOBA Gaming Mouse)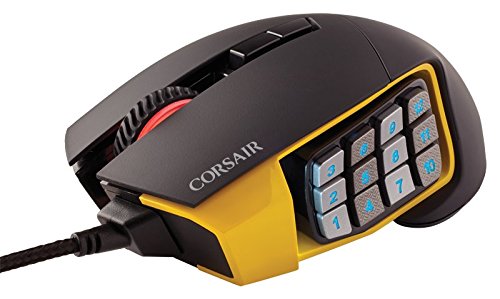 Just look at it! The Corsair Scimitar RGB has so many buttons! Joking aside, it's that fancy side panel that helps make this mouse our pick for the best programmable gaming mouse. Each button can be independently programmed for a specific action, macro, or command. You can also move the keys up to 8mm in either direction and lock them in place.
Like the Logitech G303, this Corsair Scimitar also features a 12000dpi sensor that you can move up and down until you find the right performance for the game you're playing. As the RGB part of the name indicates, this is another mouse that offers nearly unlimited color customization options across four separate zones.
Weight: 147g
Dimensions: 7.7 x 4.9 x 11.9 cm
Price: $74 | Buy
The Best Left-Handed Gaming Mouse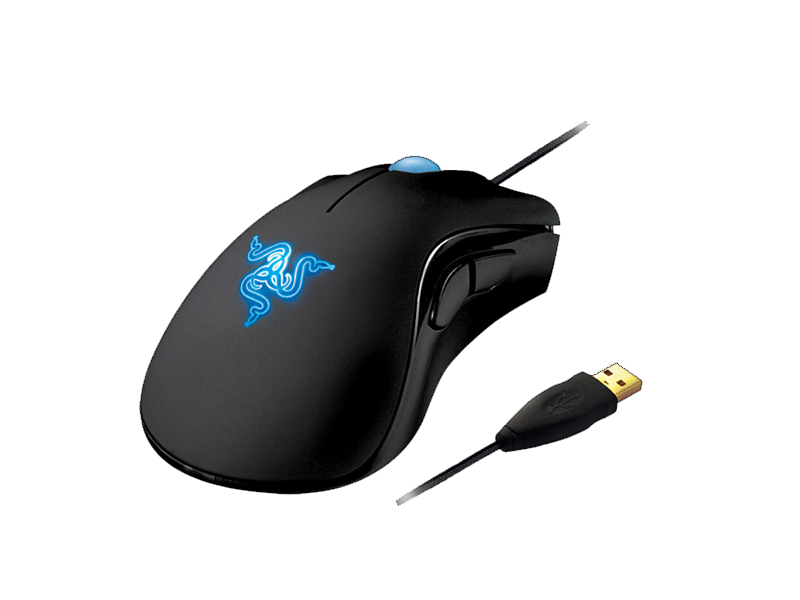 Yes, there is a left-handed gaming mouse on the market. No, it's not $200. Before Razer put out the DeathAdder Left-Hand Edition, there really wasn't any kind of left-handed ergonomic gaming mouse. There wasn't even an ergonomic left-handed mouse that wasn't ridiculously expensive. As it turns out, that's for a good reason – the companies that make them almost never turn a profit on a left-handed mouse model (left-handed people make up 8-13% of the population, according to Wikipedia), and Razer is no exception.
They made it anyway, which is pretty awesome for left-handed gamers, or right-handers who feel like switching things up. This is a relatively simple mouse, but it has an excellent feature: the left and right mouse buttons are reversed on a hardware level. That means you can plug it in, and your right-click is automatically recognized as a left-click by the computer – this is a huge relief over using an ambidextrous mouse, and changing the left-/right-click around in your mouse settings. The sensor at the heart of this mouse measures 3500dpi with the standard 1000Hz polling for movement.
Weight: 148g
Dimensions: 7 x 4.4 x 12.7 cm
Price: $60 | Buy
The Best Ambidextrous Gaming Mouse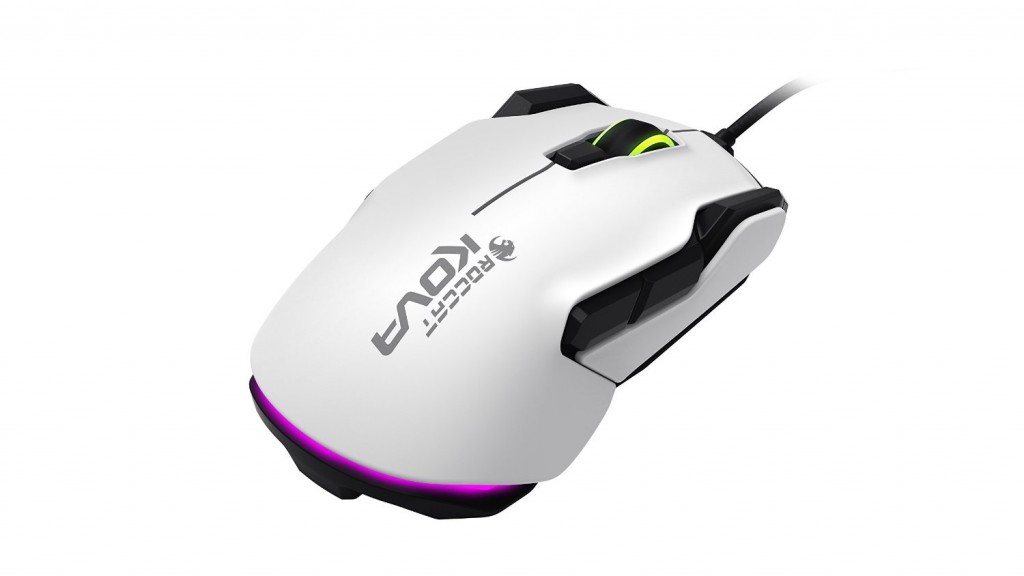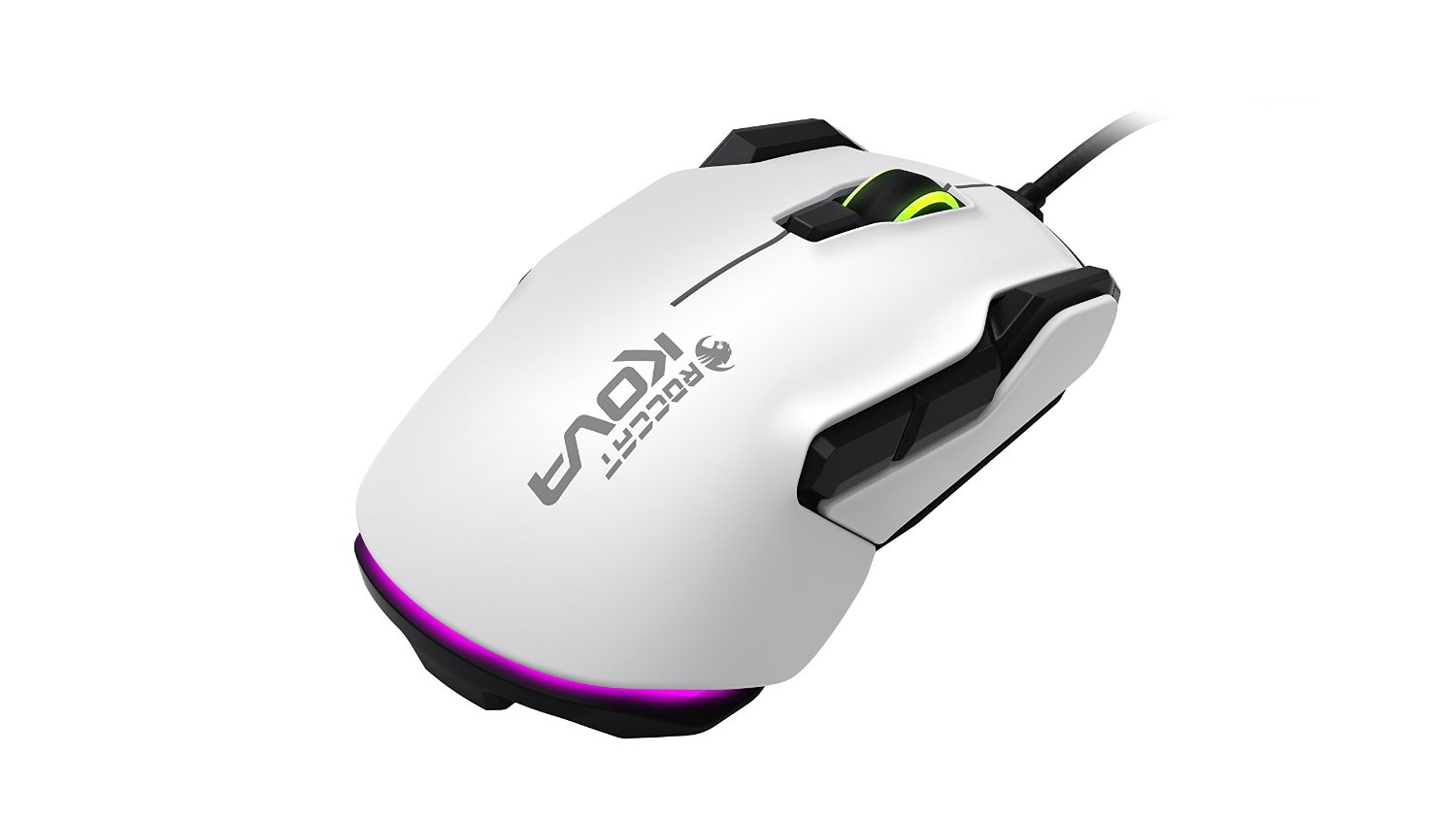 Most gaming mice are designed to ergonomically fit into the shape of your right hand. A very very few, like the one above, are designed to ergonomically fit into the shape of your left. The res of the mouse world is split between the two extremes, with straight lines replacing the comma-esque ergo designs. These mice are often called ambidextrous gaming mice because they have the capacity to work equally well in either hand.
The ROCCAT Kova offers a 3500dpi sensor at its core (which delivers a 7000dpi experience thanks to proprietary tech, according to ROCCAT), wrapped in a rounded rectangular shape that's equally comfortable in both hands. One thing we really liked about the Kova is that it offers the common forward and back buttons on both sides. Many ambidextrous gaming mice will just leave the side buttons off, but ROCCAT took the step of adding them to both sides. The Kova features the same EASY-SHIFT button duplication found on the Tyon as well as millions of color combinations from its RGB LED lights. One fun feature is the ROCCAT's compatibility to work with Alienware's AlienFX lighting system, which is a nice bonus if you own an Alienware PC. You can get the ROCCAT Kova in either black or white.
Weight: 99g
Dimensions: 6.6 x 3.8 x 13.1 cm
Price: $50 | Buy
The Best Wireless Gaming Mouse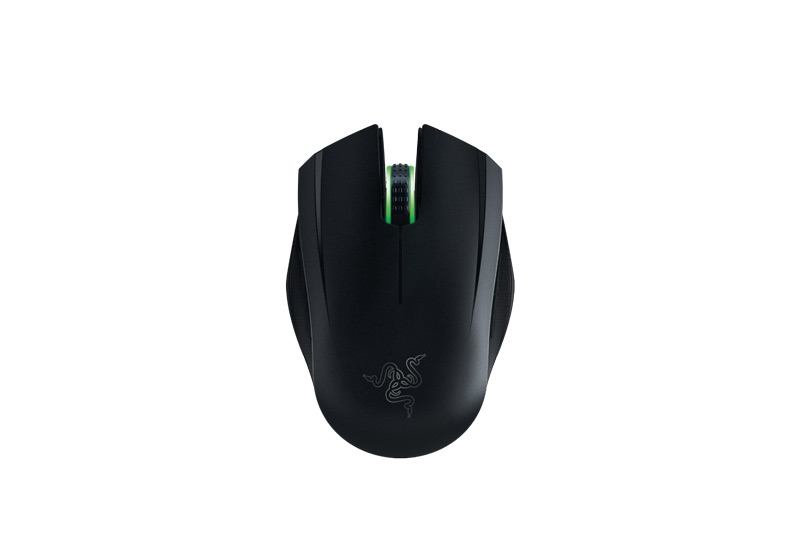 Most gamers tend to prefer a wired gaming mouse to a wireless gaming mouse for a number of reasons. A wired mouse will almost always have reduced latency in comparison to a wireless gaming mouse, and there's always the chance that interference or a dead battery could interrupt your gaming session. Enter the Razer Orochi, which promises to give you the best of both worlds.
The Orochi is our favorite wireless gaming mouse thanks to its unique hybrid connection: you can choose to use the cable for increase performance, or go wireless if you want to game while away from home. At its core, the Razer Orochi has an 8200dpi sensor. On top of this, the mouse will poll at 1000Hz when connected with a wire, and drop down to 125Hz when wireless. Similarly, the response time shifts from 1ms on cable to 8ms when wireless. Razer says you can expect up to 60 hours of battery life if you use it for continuous gaming, or a more nebulous 7 months if you're not going too often.
Weight: 68g
Dimensions:  6.7 x 3.5 x 9.9 cm
Price: $70 | Buy
Advertisement