Logitech just announced a new desktop keyboard and mouse combo called the MK710 which it claims can last 3 years on the same AA batteries. To put this in perspective my Logitech MX Revolution mouse which is a around 3 years old needs charged at least once a week; whereas the MK710 set would just be ready for its first AA battery change.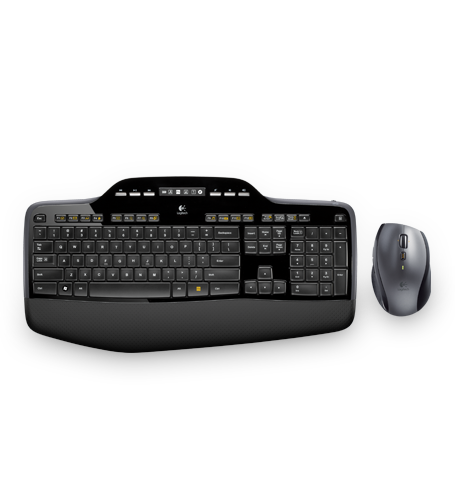 The extended battery life is achieved by transmitting data faster and more efficient than normal wireless accessories, and reducing the amount of time the keyboard and mouse remain "active" after you stop using them. In addition to the long battery life I'm excited to see that it takes normal AA batteries instead of one that the user cannot replace.
The Logitech MK710, which will be available in April for $99, also makes use of the Logitech Unifying Receiver which allows you to connect other Logitech devices without plugging in additional receivers for each device.
Advertisement