Best Buy is starting early this holiday season with special early Black Friday deals this Friday and Saturday including a $279 15.6″ eMachines eME442-V133 Notebook computer as well as some other tech deals.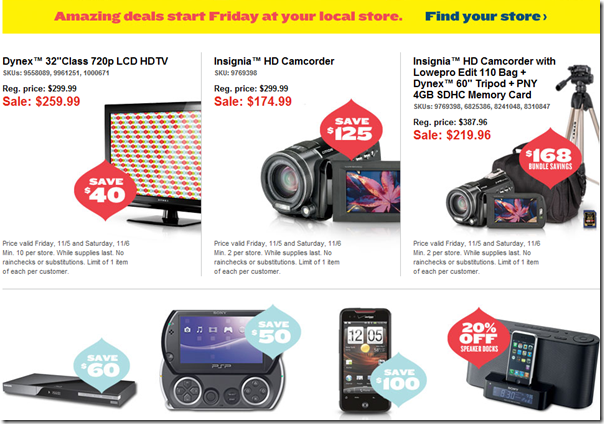 HTC Droid Incredible – $99
Verizon typically sells the Droid Incredible for $149.99 after a $100 mail-in rebate debit card. HTC's Droid Incredible is a Android smart phone with a 3.7-inch 480×800 resolution display and a 1GHz processor. Maybe the most exciting feature is the 8MP camera. You can find the ad that lists the phone here.
Sony PSPgo – Piano Black – $149
For a little portable gaming, the Sony PSPgo will be on sale for $50 off the regular price. The hand-held gaming system is $149.99 this weekend. It has a 3.8-inch display and plays downloaded games, movies, TV shows, and other content. There is 16GB of storage and a Memory Stick Micro port for expanding that storage. The model on sale is the Piano Black one.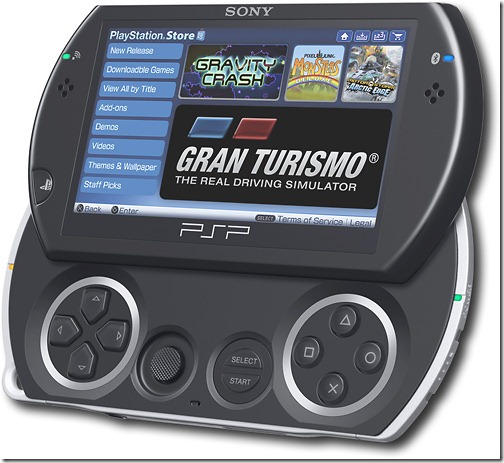 Samsung Blu-ray Disc Player – $119.99
If you've been looking for a set-top box Blu-ray player that can also connect to the Internet to watch Netflix, YouTube, CinemaNow and listen to Pandora streaming music, then this might be a good time to buy with the $129.99 Samsung Blue-ray Player model number BDC5500XAA. It is Wi-Fi ready, but that doesn't mean it will connect to your wireless network out of the box; you will need an optional adapter from Samsung. But there is an Ethernet port for wired connections which are more stable anyway. It has Dolby Digital and DTS audio encoding and an HDMI output connector.

Dynex 32-inch LCD HDTV – $259
Maybe you could hook up that Samsung player to this Dynex 32-inch Class/720p/60Hz/LCD HDTV. The TV is only 3 7/8-inches thick and promises a 178-degree viewing angle. The resolution is 1368×768, which means it is not as high as full HD sets, but will be adequate maybe for a second set in the bedroom or an office. There are plenty of connectors with 2 RGB composite connectors (1 in front and one on the side), 2 S-video (1 in front and 1 in back), 3 HDMI (2 in back and 1 on the side), 2 simple component connections (on back) and a PC as well as the old-fashioned RF screw on connector.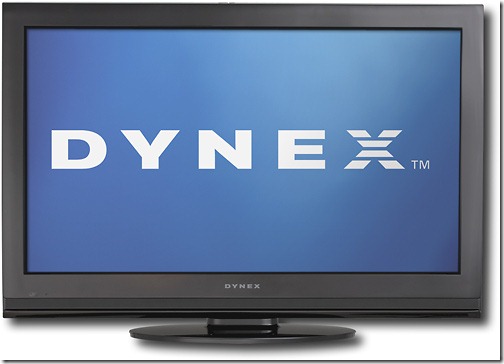 Insignia HD Camcorder and Bundle – $174.99
Best Buy's house brand is Insignia. They are offering an HD camcorder, model number NS-DV111080F which is a 10MP camera with a 3-inch TFT-LCD Touch Screen display. It is only $174.99 which is a big discount off the $300 retail price. It comes with a 12X optical zoom and another 10X in digital zoom mode. The video recordings will be full 1080p and still images are 10MP. The internal memory is only 128MB but there is an SD/SDHC slot as well as microSD/microSDHC too. There is image stabilization for steady shots and autofocus. It is bundled with ArcSoft TotalMedia HDCam Software.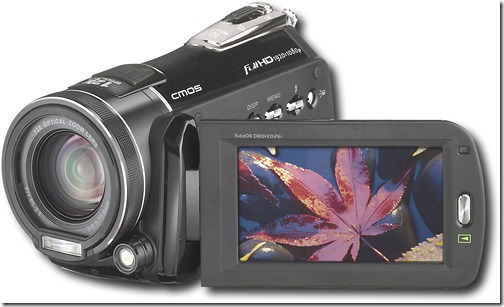 There will also be a bundle with this camera plus a Lowepro Edit 110 camera bag, a DYNEX 60-inch Tripod and a PNY 4GB SDHC memory card for just $219.99 (regularly $387.96).
Advertisement