With Super Bowl 45 in the history books it's time to take a look at the Super Bowl ads to see how the tech companies performed during the most watched commercial breaks of the year.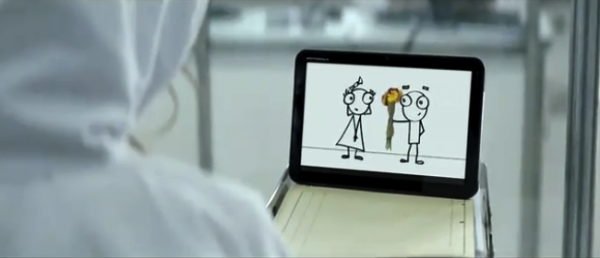 First up, the biggest hype award may go to Motorola for taking a shot at the iconic Apple "1984" ad with a spot for the Xoom Tablet. While the Xoom ad did a good job of poking fun at Apple, it's tough to tell how many average consumers caught the correlation and we think Motorola could have done more with an ad that showed off what the Xoom can do, but with an $800 price perhaps the Xoom is aimed at Geeks who know about the old Apple ad instead of the general public.
As usual GoDaddy relied on showing some skin and sending users online for an extended look. While the ads tend to turn off some users our guess is that they do work for driving traffic to the GoDaddy website.
Groupon was the talk of Twitter last night with their Faux Fundraising commercials. While some users swore off the service on Twitter we're guessing that the Groupon website will see a collection of new users this morning who go looking to see what the service has in their area. Groupon is helping users donate to the causes that were poked at in their commercials.
Sony wins the award for creepiest ad of the year with a spot for the Xperia Play, the company's upcoming Android phone that is designed for gaming. Check out the everyone's favorite Android mascot getting thumbs in the ad below.
Best Buy also showed up with some confusing spots featuring Justin Bieber and Ozzy Osbourne to tell shoppers about the new Best Buy Buy Back program. The Buy Back program is a new service from Best Buy that will buy back your old tech for a specific price. The service is free this week, but will require an additional fee soon.
A collection of online companies like CarMax, Cars.com and others all joined in with Super Bowl ads this year. We have a roundup of the online services and websites which advertised in Super Bowl 45.
CarMax – Kid in a Candy Store
Cars.com – Go First
CareerBuilder – Parking Lot
Chatter.com – The Cloud with Will.i.am – It's not clear how much the ad resonated with the tech community, but it may have piqued the interest of Black Eye Peas fans who work in enterprise.
New E-Trade Baby — Tailor
What did you think about the Super Bowl ads for 2011?
Advertisement