When Toshiba announced the Satellite L635 laptop for kids that is specially designed to handle the stresses that children put notebooks through with a wipeable keyboard, hard drive shock sensor, fingerprint resistant lid and software to keep them safe online.
The laptop looks pretty nifty and may be better than a net book for many kids, but if the demo we saw at Best Buy is indicative of the durability of the wipeable keyboard you may want to opt for a normal laptop and a silicon keyboard skin.
Below you can see the damage doled out by kids of all ages on the keyboard. This is just one side which saw the keyboard cover ripped off with little hope of stuffing it back in unless you plan to take the computer apart. The left side was also coming out, but not as bad.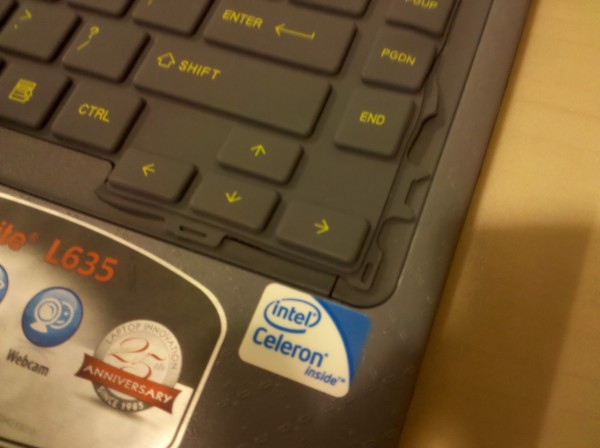 While the retail floor can be a dangerous area for a laptop, we would expect that a laptop designed to handle the abuses of children could survive better out on the floor.
Do your kids have a laptop? What precautions do you take to keep the laptop safe? How about your kids?
Advertisement