The netbook has been a popular computer for kids, but Toshiba and Best Buy think the little tikes will want more. To that end,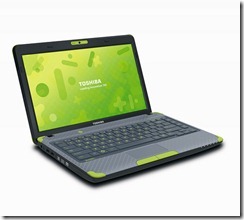 they are set to release a version of Toshiba's Satellite L635 notebook computer made with kids in mind exclusively at Best Buy.
The Satellite L635 Kids PC is the company's first computer made with kids in mind. It is not a netbook but a 13.3-inch notebook computer.
The computer is targeted at 5 to 10-year-olds, which shows in the style. The notebook is a gender neutral gray with neon green accents on the corners of both the lid and the case as well as the buttons and print on the keyboard.
The software pre-loaded will be age specific for both education and entertainment. There will also be software to protect kids while on the web. The browser is KidZui, which gives parents some control over what kids can and cannot see. Also the computer will come with Net Nanny for Internet filtering. Disney will have some movies and LEGO's Batman game comes with it too.
The Kids' PC will have an HD display and a DVD drive as well as a webcam.  The keyboard will be made of a material that can be wiped off with a damp cloth, so parents can get the jelly droppings off the keys and protect the investment. The outside is not glossy like so many notebooks today. The textured Dura-cross" finish is meant to resist finger prints.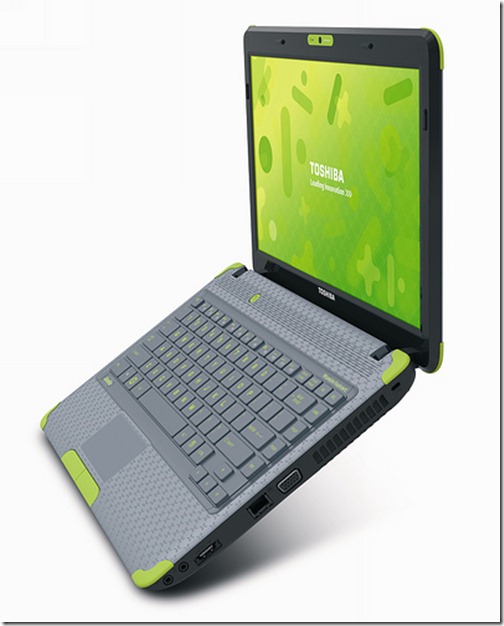 Thanks to a hands-on by the folks at Engadget we also know that inside, the computer has a dual-core Intel Celeron P4600 processor and 2GB of RAM. The hard drive has 250GB of space. The machine is 4.2 pounds. While it is not a powerhouse, it will be sufficient for most tasks your young child will want to do, other than playing more advanced games.
Available only at Best Buy, parents can get their little one the L635 Kids' PC starting September 26 for $499.
Advertisement