Best Buy is now offering a free Mi-Fi from Verizon, Sprint or AT&T with the purchase of a 16GB Wi-Fi-only Apple iPad for $499.99, according to 9 to 5 Mac.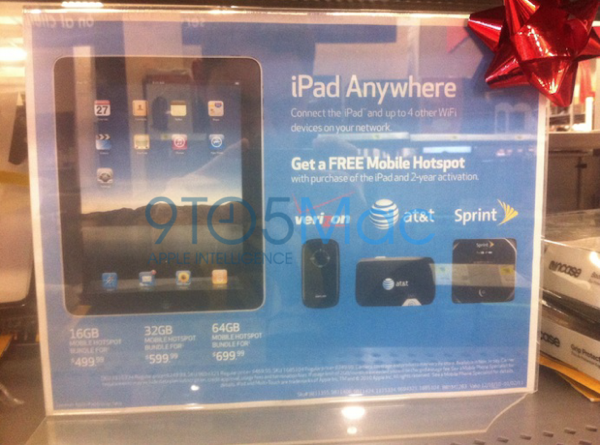 The MiFi is a mobile hotspot, meaning that it is a wireless broadband device that shares it's broadband signal with up to five computers or devices via Wi-Fi. They have only a few hours of battery life but can share a signal with the Apple iPad and other Wi-Fi devices. We have found it to be one of the best mobile Internet solutions. The biggest issue with it besides the poor battery life is the cost of monthly service. It can cost as much as $80/month depending on the carrier and which plan is selected.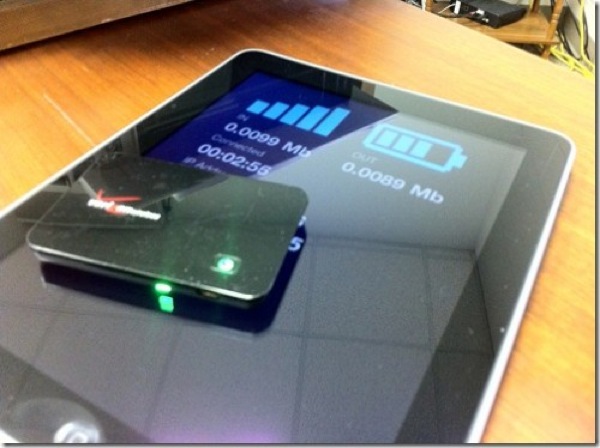 The Best Buy deal is similar to one that Verizon offered previously but with one significant difference. The Mi-Fi is really free. Verizon's deal made the bundle the same cost as the 16GB iPad with 3G built-in ($630) and came with a monthly charge. This one from Best Buy sells the bundle for the same cost as the Wi-Fi only iPad but offers the Mif-Fi for free. However, there will be a 2-year contract to deal with from the wireless carriers.
Is the bundle worth the cost? If you don't mind a monthly contract on one of the three carriers then it is a good deal. AT&T is selling their version of the Mi-Fi (the AT&T Mobile Hotspot MiFi 2372) for $50. That is with a $100 online discount. Verizon has the same Hotspot, plus the older 2200 version for free. Sprint has the Sprint Overdrive, which is a similar device, also for $50. All three require a two-year commitment.
The benefit of going the route of a Mi-Fi plus the iPad is versatility. A user can, not only connect the iPad, but also a laptop or other mobile Wi-Fi devices. The benefit of getting a 3G iPad directly from AT&T or Apple is convenience. The user doesn't have to keep up with the Mi-Fi, about the size of a half a deck of cards. Also, the battery of the iPad, even with 3G turned on, will give the user longer Internet usage than the Mi-Fi can deliver. With that said, we recommend going with the iPad + Mi-Fi and carrying a good mobile charger for the Mi-Fi. Only turning the MiFi on when Internet is needed is another strategy.
Advertisement