With the iPad now available for as low as $350 and the iPad 2 coming in at $500, they are both a tempting notebook alternative for many users. We still think Notebooks are needed for many settings, but as home and student users try to replace their notebook or desktop with an iPad, we wanted to share a collection of apps that can help complete the experience.
We've already shared Seven must have iPad accessories for users that want to turn their iPad into a notebook, and with these apps, you can take the experience a step further. If you think we missed a must have app, leave a comment below to set us straight.
iPad and iPad 2 Apps to Turn your iPad into a Notebook: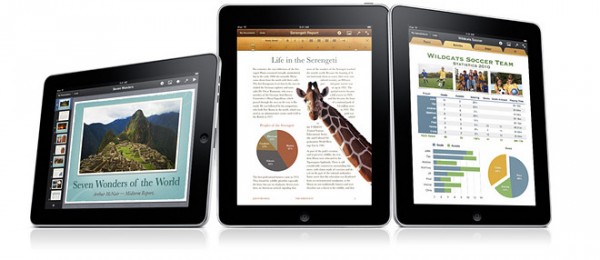 Pages, KeyNote and Numbers – $9.99 each: The trio of iPad productivity apps allow you to create and edit the most common workplace documents. The apps will work with their respective Mac applications as well as Microsoft Word, PowerPoint and Excel files so that you can get some work done without looking for a computer to open up these often used file types. You can use other apps to download the files or open them into the Pages, Numbers or Keynote app from the built in Mail app.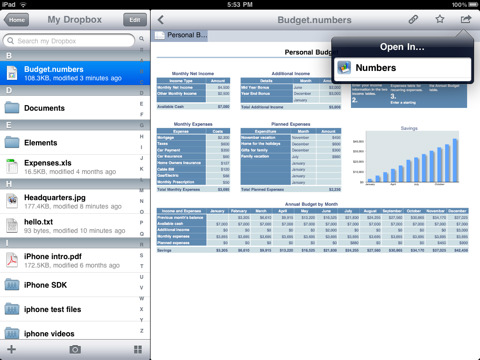 Dropbox – Free: The best way to keep your files handy on your iPad and anywhere you take your notebook is to keep a copy on Dropbox. You can store up to 2GB of files for free and you'll have access to the same files on your iPad, on the web and on any computer you end up using. If you have a notebook or desktop at home you can install Dropbox and it will always keep you files up to date. Dropbox is a must have iPad app.
Google Docs – Free: Another great addition, especially if you use Gmail, is Google Docs. This isn't an app, but you can add a shortcut to your home screen and gain easy access to many Google Doc files. We love how easy it is to work with Google Docs that are connected with our Gmail account and the ease with which we can share the documents with our contacts.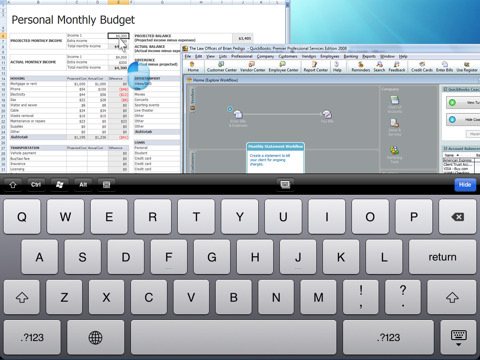 LogMeIn Ignition – $29.99: LogMeIn Ignition will allow you to remotely connect to other computers and accomplish tasks that the iPad can't handle. Whether you are connecting to your old computer, a work computer or one you share with a friend, this app will get you there and extend the capability of the iPad. You need to install LogMeIn on the computers you want to connect to ahead of time.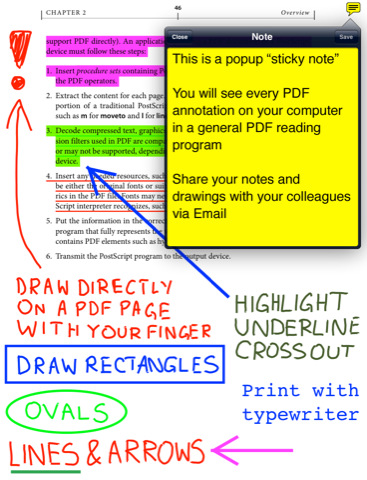 GoodReader – $4.99: This app is one of our favorites and a must have for using the iPad to replace a notebook. GoodReader lets you find files on your iPad, connect to remote sources like Dropbox and others as well as download files from the web and act as a preview app for PDFs and a wide array fo file types. At $4.99 GoodReader is a steal!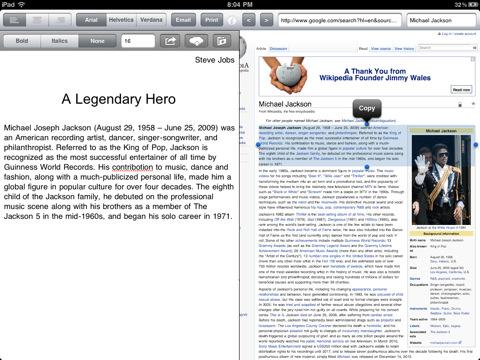 PaperHelper – $.99: There is no way a student should try to use the iPad as a notebook without PaperHelper. This app allows you to pull up an area to write on the same screen as a web browser. This allows you to work on a paper while checking out a source or news article. Without PaperHelper you'll waste precious time switching between apps again and again. We can't wait to see what PaperHelper looks like on a bigger monitor. It's like adding a second screen to your iPad.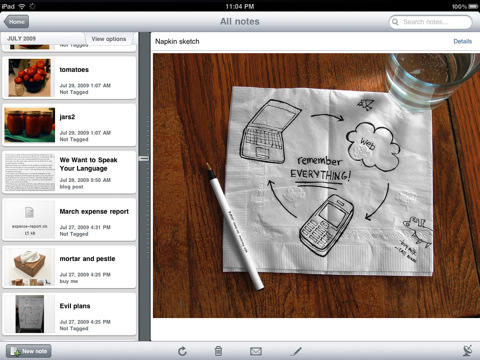 Evernote – Free: Evernote is another indispensable iPad app which allows you to take notes on your iPad, and back them up to the cloud so that you can also access them on the web, your phone or another computer. With Evernote and Dropbox you can have a backup of all of your important files in case your iPad dies or is stolen.
If you really want to use your iPad as a notebook or laptop replacement, we also suggest you pick up the Pandora app for streaming music and Friendly for an iPad optimized Facebook experience. You should also be sure to check out our 7 iPad accessories that will help complete the transition form iPad to notebook.
Advertisement