With Father's Day coming up on June 20th, which is this Sunday, some of you may be frantically trying to find something to buy your father this year. Panic no more, as Notebooks.com has compiled the perfect list of gift ideas, with options suitable for any budget. All of these gifts are available online by clicking the name of the product. However, seeing as there is a short amount of time before Father's Day, you may want to consider buying some of the items in a brick-and-mortar Best Buy, RadioShack, Apple, Sprint, AT&T, or Verizon store. If not, most websites offer expedited shipping for a reasonable price. The cutoff for one day shipping varies between stores, but you can order today by 6:30 Eastern or 3:30 Pacific and have your gift by Friday. There is also still time to order on Friday for Saturday delivery at many locations.
$20 and Under
AT&T Cell Phones via Amazon – $0.01 with new service plan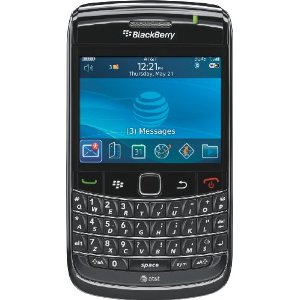 When we said options suitable for any budget, we meant ANY budget. Amazon is currently offering tons of feature phones and smartphones for only 1 cent, with the purchase of a new service plan. For example, give your dad a $500 BlackBerry Bold 9700 for just 1 cent. Visit the link for a full list of all the phones offered on this deal. It only makes cents…to pick one up for your father today!
Slacker Radio Plus – $3.99-$4.99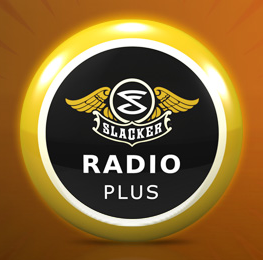 If you purchase a 12-month subscription to Slacker Radio Plus for your dad, the monthly cost would be $3.99 a month. If you want to purchase just one month, it is $4.99. With Slacker Radio plus, your dad will enjoy the complete lack of audio and banner ads, unlimited song skips, complete lyrics, unlimited song requests, and mobile station caching. Mobile station caching allows you to store your favorite station on your phone's memory card, allowing you to listen to that station without a network connection, like when traveling on a plane.
Netflix – $13.99 a month
Netflix, the popular movie rental and streaming service, gives you the ability to send your dad a gift of monthly access to thousands of movies. The best value is the $13.99 a month plan, in which your dad can have 2 DVDs at a time, as well as watch instantly on a PC, Mac, TV, iPad, iPhone, PS3, Xbox 360, or Wii. You can give your father 1 month ($13.99), 2 months ($27.98), 3 months ($41.97), 6 months ($83.94), or 12 months ($167.88) of service.
$21-$50
Belkin Accessory Bundle for iPod Touch – $29.99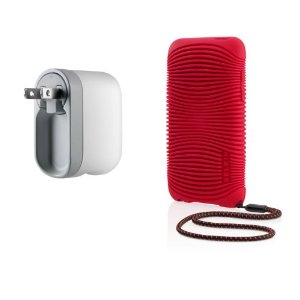 Made for the iPod Touch 2G and 3G, this bundle comes with an Ergonomic Silicone Case, Rotatable charger with folding prongs, and a four-foot charge-and-sync cable.
Pandora One – $36 a year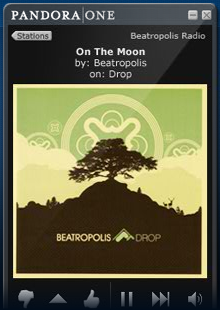 Give your father the gift of music with Pandora's premium service, Pandora One. With this version of the popular music streaming service, your dad will get higher quality audio, unlimited listening, fewer interruptions, no advertisements, custom skins, and the Pandora Desktop Application. The application allows the playing of Pandora stations without opening a browser.
Callpod Chargepod Bundle Pack with 6 Adapters – $38.95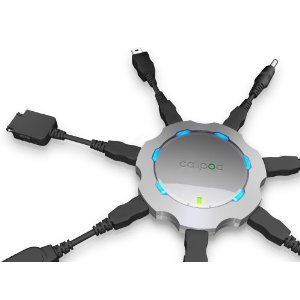 This device charges up to 6 devices at once. Included are six popular charging adapters. It is compatible with thousands of mobile devices such as iPods, cell phones, digital cameras and pretty much any other mobile device you can think of.
Eye-Fi Connect X2 4GB SDHC Wireless Flash Memory Card – $47.16
The Eye-Fi SD memory card stores up to 2000 photos or 90 min. of video. What sets it apart from a normal SD card is that the Eye-Fi can upload photos and videos using your home WiFi network. It can also be set up so that your dad gets email, Facebook, and Twitter alerts when his photos are being uploaded. Photos and videos can be set up to automatically be placed in specific folders, or in iPhoto if your dad uses a Mac.
$51-$100
Shure Sound Isolating Earphones with Dynamic Microspeaker II – $67.10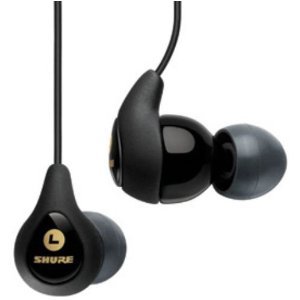 These earphones offer superior sound quality, as well as a sound isolating design that blocks more outside noise than active noise cancellation technology. Various sizes and shapes of earbuds are included, en-shure-ing the perfect fit.
Aliph Jawbone ICON – $74.88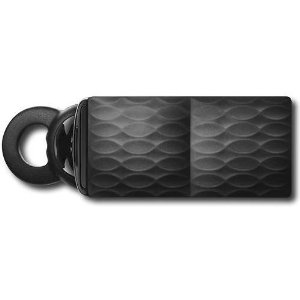 A bluetooth headset that is small and sleek. It features military-grade NoiseAssassin 2.5 for noise reduction, as well as spoken updates (caller ID, Battery Status, ect.), 7 different earbuds, an earloop, and the most sophisticated Bluetooth Noise Cancelling Technology.
$101-$200
Logitech Harmony One – $146.99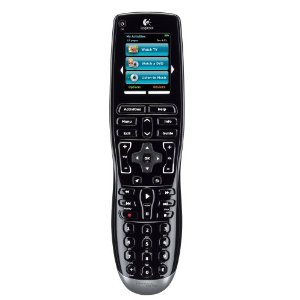 Sporting a color LCD touchscreen, this remote control could be the only remote control your dad will ever need. The Harmony One features easy internet-based set-up with live customer support, on-screen activity buttons, contoured backlit buttons, and it can even learn IR codes from existing remote controls.
Casio Exilim EX-G1 – $169.95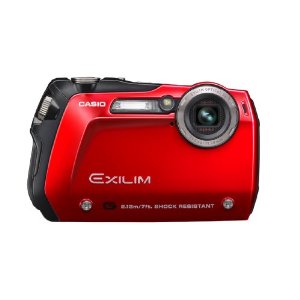 This 12.1-megapixel digital camera sports a new rugged design, making it suitable for any conditions your dad may put it in. The Exilim-G1 is waterproof, freeze proof, dust proof, and shock resistant. It features interval shooting, which would allow your dad to automatically take photos or videos of himself at specific time intervals while engaging in sports such as skiing or rock climbing. This is truly a versatile device.
Apple iPhone 4 16GB – $199 with new service plan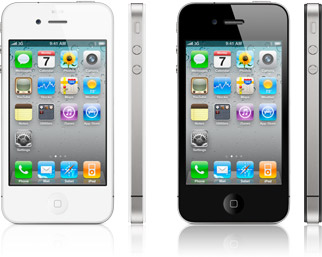 Apple recently announced the new iPhone 4 with features such as FaceTime, a new crisp retina display, HD video recording/editing, and a 5-megapixel camera with LED flash. Though he won't get it in time for Father's Day, you can pre-order your dad a black (white is currently unavailable) 16GB version that will be shipped to him by July 14th.
HTC Droid Incredible – $199.99 with new service plan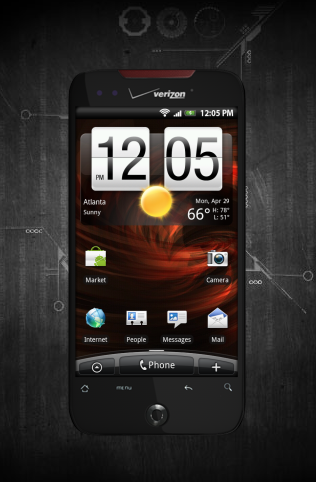 Verizon Wireless's new installment in the Droid brand is the Droid Incredible by HTC. This Android smartphone contains a powerful 1 GHz processor, 3.7-inch touchscreen, 8-megapixel camera, 8GB of onboard memory, the Android Market, as well as many more features.
HTC EVO 4G Android Phone – $199.99 with new service plan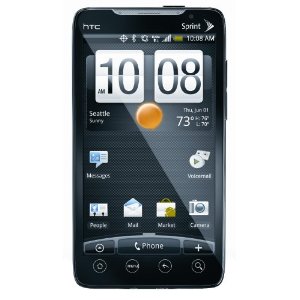 Give the gift of 4G by giving your dad an Android based HTC EVO 4G from Sprint. This is the first 4G capable phone, containing features like a massive 4.3-inch touchscreen, HDMI out, 8-megapixel camera with HD video capture, a front-facing 1.3-megapixel camera for video chatting, WiFi, Sprint TV, Amazon MP3 Store, GPS, and the Android Market.
$201 and Up
Amazon Kindle (Latest, Global Wireless Edition) – $259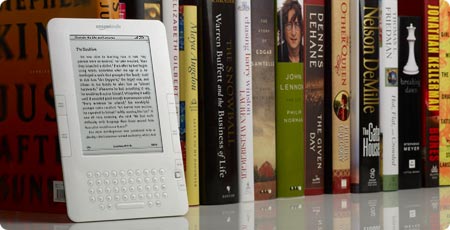 Perfect for the dad that loves to read, the Kindle is a wireless reading device with a 6-inch paper-like display that's easy on the eyes. Weighing only 10.2 ounces and the ability to download a vast variety of books globally over 3G signals makes the Kindle the perfect device to take a book collection anywhere in the world. Additionally, the Kindle lasts a full week on a single charge, with wireless on. With wireless turned off, your dad can enjoy two weeks of reading on a single charge.
Sony Cybershot TX5 – $299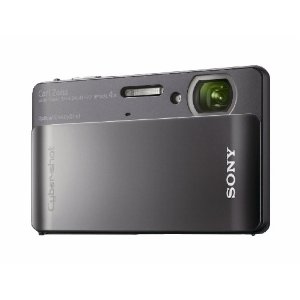 One of Sony's latest point-and-shoot cameras in its Cybershot line-up, the TX5 is waterproof, shock-proof, freeze-proof, and dust-proof, making it dad-proof if you have a clumsy father. It sports a 3″ touchscreen, 10.2-megapixel Exmor R CMOS sensor, 720p HD video recording, built-in HDR mode, and the famed iSweep Panorama mode.
Apple iPad 16GB Wi-Fi (non-3G if he's anyone important) – $499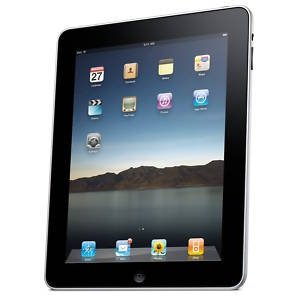 One of Apple's newest devices, the 9.7-inch iPad is sure to make your father say, WOW! Along with the thousands of apps on the App Store, internet browsing, and iBooks, the iPad is sure to please all types of interests. Alternatively, an AT&T 3G capable version is available for $629.
Bowers & Wilkins Zeppelin – $599.95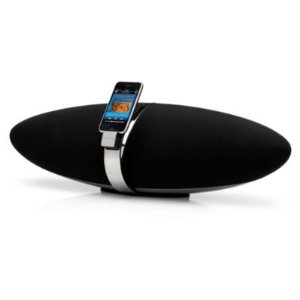 This is the perfect gift for a true audiophile. The Zeppelin loudspeaker, which is too good to just be called a speaker, unparalleled sound reproduction using the two 1-inch aluminum tweeters, two 3.5-inch fiber cone mid-range drivers, and one 5-inch bass driver. This iPod dock/loudspeaker is compatible with all dockable iPod and iPhone models. It can also be integrated into your home theater system,  and can play sound using the 3.5-mm digital input jack. Also available at most Apple Stores.
Hopefully, this list gave you an idea of what to get your dad for Father's Day. After all, they deserve much more than we could ever provide. Happy (early) Father's Day to all you dads out there, from all of us at Notebooks.com.
Advertisement