In case you're too busy enjoying summer to notice, school season is right around the corner. Back to school is one of the best times to pick up a new notebook since new models have just been announced and there are plenty of sales going on. We've rounded up some of the newest Sony notebooks and gadgets that are designed for back to school use. Whether it's in a dorm or at highschool; if you want a Sony gadget here's the latest.
Sony VAIO E Series
The Sony VAIO E Series is available in five colors, can be equipped with an optional Blu-Ray drive and has a 15.5″ display with the ability to opt for HD version that provides a higher quality entertainment solution on the go.  Featuring Intel Core i5 and i3 processors and an estimated battery life between 2.5 and 3.5 hours these notebooks start at $700. For more information check out Laptop Mag's Sony VAIO E Series review.
Sony VAIO Y Series
The Sony VAIO Y series is a collection of 13.3″ notebooks that also come in five vibrant colors and offer a slim computing experience with a 1.2″ profile. The Sony VAIO Y series notebooks weigh in at 3.9 pounds with the standard battery and can be configured with up to an Intel Core i5 processor. These notebooks include the ability to share your laptop's connection with other devices which is useful if you equip the notebook with a wireless broadband connection. The VAIO Y series starts around $770 and claims a battery life of between 4.5 and 6 hours. For more details you can read the in depth Sony VAIO Y series review at NotebookReviews.
Sony Gadgets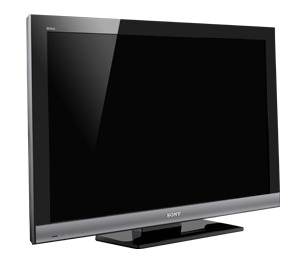 Sony Entertainment
If you're looking to complete your back to school shopping in Sony Style then you should check out the Sony BRAVIA EX400 32″ HDTV with an ambient light sensor and a USB port that can easily display pictures from an MP3 player, thumbdrive or camera. The EX400 can be found for around $550. Complementing this HDTV is the Sony HT-CT150 3.1 sound bar that delivers 340 watts of power to your entertainment system.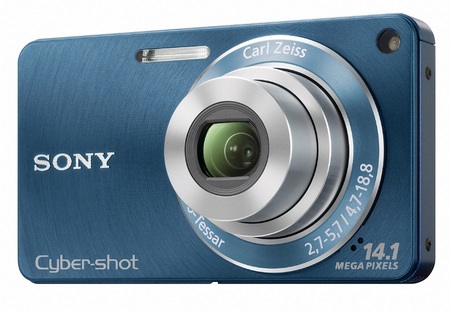 Sony Cameras
For documenting dorm life in HD the Sonny Bloggie is good option. The Bloggie can record in full 1920 x 1080 and offers playback on the built in 2.4″ screen. The Bloggie includes image stabilization and starts at $170.
The Sony CyberShot DSC-W350 is another digital shooter option from Sony that includes image stabilization and an iAuto mode to pick the best settings to fit the environment you are taking pictures in. The DSC-W350 includes Sweep Panorama mode for taking panoramic shots and Smile shutter technology to snap a pic when a smile is detected. The DSC-W350 is available for around $200.
If you need a bit more functionality, the Sony Alpha NEX 3 offers a compact camera with the ability to use interchangeable lenses to suit your shooting needs. Mirroring the abilities of many Digital SLR cameras the NEX 3 starts at $550.
Advertisement