Sony announced a couple of updates to their VAIO line aimed at tempting holiday shoppers into the Sony fold. The VAIO S Series boasts a new 15.5-inch model and VAIO F laptops get updated CPUs plus new software for media creation. These powerhouse systems start at $999.
The VAIO S ultraportable line offered HD+ displays and Blu-ray drives in a sleek and thin form factor. Formerly available only with a 13.3-inch screen, now Sony is bringing the same design sensibility to the more mainstream 15.5-inch size dubbed the VAIO SE.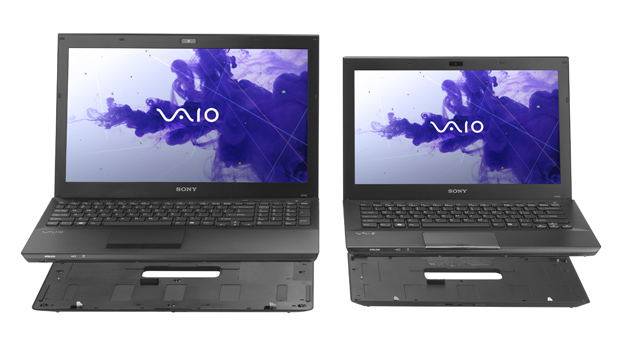 Available with a full HD 1920 x 1080 resolution display, a number pad, Core i5 and Core i7 CPU choices, and AMD Radeon Hybrid HD graphics, this VAIO will make multimedia-loving hearts go pitter patter.
Still less than an inch thick (by a hair), the laptop weighs around 4.4 pounds. Sony claims that the optional sheet battery, which integrates into the bottom of the laptop instead of jutting out, will double battery life.VAIO SE notebooks start at $999.
The 13-inch models have some new options as well. The VAIO SA, SB, and SE now come with second-gen Intel Core i processors. Consumers can choose from Core i3 up to i7. And if you're feeling patriotic, you can now get a red VAIO SB in addition to white, blue, and pink.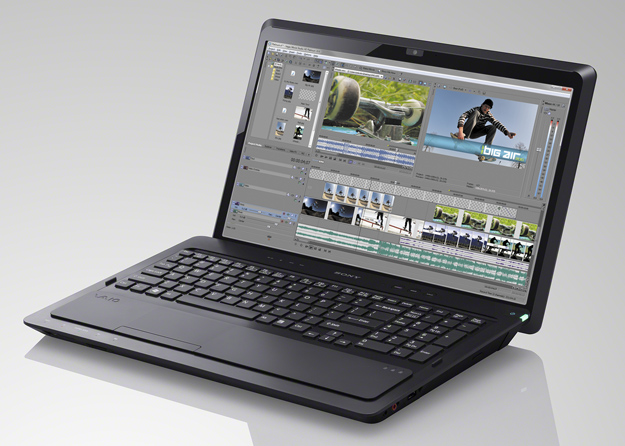 Sony's VAIO F Series also now comes with second gen Core i processors. Shoppers looking for a laptop to encourage creativity should also take a look at this line as now all models will come with Sony Imagination Studio software, which includes Vegas Movie Studio HD Platinum, Sound Forge Audio Studio, and ACID Music Studio. Sony is banking that this suite offers a counter to Apple's iLife for the Windows market. VAIO F laptops start at $1079.
These refreshed specs are available today in Sony's online store.
Advertisement