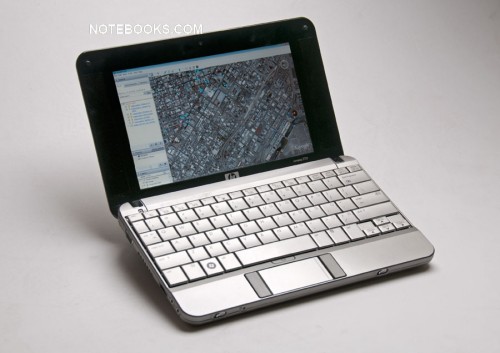 The Fresno United School District has ordered 7,000 HP Mini-Notes for students. The HP Mini Note 2133 was designed specifically for the education market and this is the first of many school districts we'll hear about working HP's tiny notebook into their lesson plans.
The HP Mini-Note is a powerful laptop that is small enough to fit on students' desks along with their textbooks and papers, allowing them access to the Internet and educational content from around the world without leaving their seats," said Kurt Madden, chief technology officer, Fresno United School District.
Check out the below video of the Mini-Note's product manager and I talking about what schools are looking for in a classroom notebook.
I reviewed the HP Mini-Note 2133 and am a big fan. The K-12 that get to use the mini notebooks are lucky to get these in the classroom. They are very well built and share a lot of attributes with HP's business notebooks rather than the company's consumer notebooks.
HP's made it clear since I first met with them about this product that their primary focus is the needs of schools. HP reps I've spoken to say they're very satisfied with how well the HP Mini Note is selling and we should be hearing about many more school districts placing large orders in the near future.
The Fresno United School District isn't new to the small notebook game. It ordered 1,000 ASUS Eee PCs last year.
Advertisement