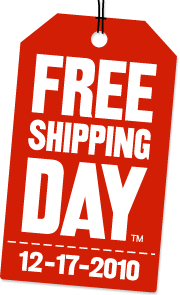 Free Shipping Day has arrived, which means free shipping deals from all types of retailers with guarnteed delivery by December 24th. This year there are over 1,500 retailers participating in the shopping event with many offering free shipping with no minimum purchase to qualify. In addition to free shipping there are other last minute holiday deals to be found!
Some of our Favorite Electronics and Gadget stores that are participating in Free Shipping Day include the following,
The team at FreeShippingDay.com provided us with their top 20 Tech gifts to Buy on December 17th which we are sharign below.

1. Onkyo HT-S3300 Home Theater System – CompUSA – $324
The Onkyo HT-S3300 has everything, including a 5-star rating from cnet. The 5.1-channel audio immerses you in the sound from high-definition movies. HDMI makes connecting your HD equipment a cinch. See vivid details even in regular DVDs using 1080p upconvert technology. Four DSP gaming modes optimize your settings for rock, sports, action and role playing categories.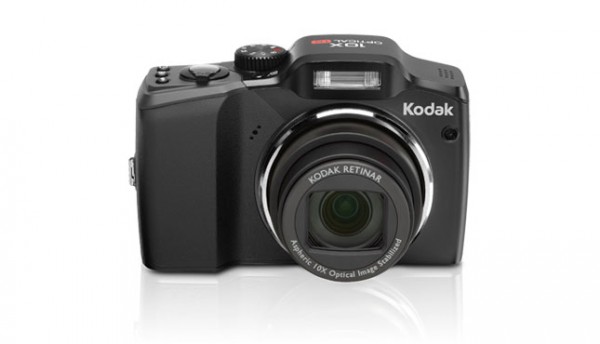 2. Kodak EasyShare Z915 Digital Camera – Kodak Store – $200
This pocket megazoom is a good camera for those looking to step up from a fully-automatic compact camera to something with more manual controls and a longer lens. Cnet gives it four stars and says few sub-$200 compact camera offer as much as the EasyShare Z915. "(It) has a strong feature set including fully manual and fully automatic shooting options. It's uncomplicated to use and has faster performance than much of the competition," according to Cnet.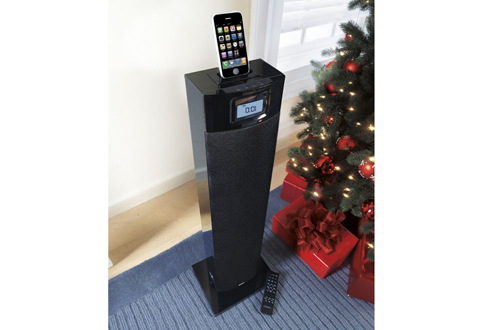 3. iPod Tower Stereo System – The Sharper Image – $300
This system looks pretty stupid: A gigantic 32-inch tower dwarfs your little iPod, but the sound is worth it. Just dock your iPod, sit back and control the music with the sleek remote control. There's also a built-in FM radio, alarm clock and auxiliary input, for a broad range of ways to tickle your ears.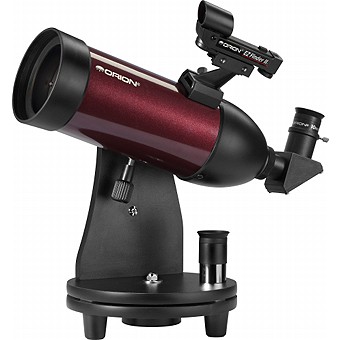 4. Orion GoScope 80mm TableTop Refractor Telescope – Orion Telescopes & Binoculars – $100
For portability and low-power, wide-field viewing, this ultra-compact, entry-level "Mini-Dob" makes a great quality first telescope for beginning stargazers. But it's not just for newbies — the GoScope 80's convenient size makes it a true "grab-and-go" telescope, perfect for the mobile interests of more experienced amateurs.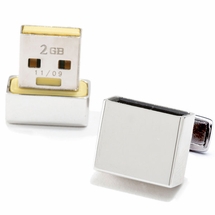 5. Spy Gadgetry – Spy Museum Store – Prices Vary
Q would go nuts at this online store. They have everything from camera ties to door-stop alarms. Cruise the site while drinking a dry martini…shaken, not stirred.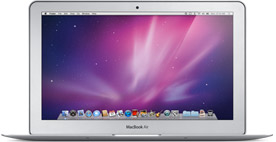 6. MacBook Air – Apple Store – Starts at $999
This sleek little machine is a bit pricey, and you can score free shipping pretty much year round, but that doesn't mean it isn't a great last minute gift for someone on the upper end of your nice list.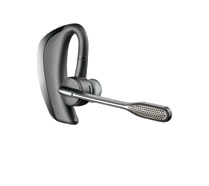 7. Plantronics Voyager Pro Bluetooth Mobile Headset – OfficeMax – $90
The Plantronics Voyager Pro might not look like much, but it has the best sound quality and noise-handling of any Bluetooth headset. It's also comfortable, which is a big plus for those who spend eight to 10 hours a day plugged in. According to cnet, it's easy to use and offers value for the money.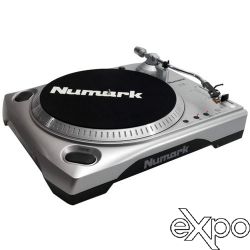 8. Numark TTUSB Turntable with USB Audio Interface – Electronics Expo – $71.54 (originally $200)
The TTUSB is a unique, plug-and-play, USB-compatible turntable that makes digitizing your vinyl record collection a snap. Packaged with all the necessary cables to connect with a computer or stereo playback system, along with software to remove clicks, pops, and other undesirable characteristics of vinyl, the TTUSB is a comprehensive package that breathes new life into older recordings.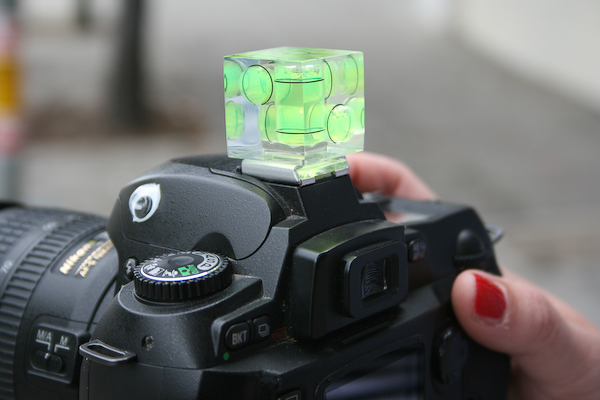 9. The Level Camera Cube – Photojojo – $15
This mellow-yellow level cube slides into a camera's hot shoe. Simply point at a subject and align the bubbles to set up a straight and narrow frame. The bubble level's three axes will assist in balancing both vertical and horizontal shots. You'll spend less time editing and more time shooting. The little guy measures 1-inch square.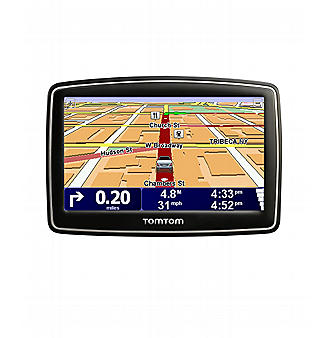 10. TomTom XL 340-S Navigation System – BonTon – $100 (originally $200)
The latest TomTom offers such advanced features as lane guidance, downloadable fuel prices and user updated maps from TomTom Map Share, but stays well below the premium-price bracket. Its large, 4.3-inch WXGA touch screen is easy to read and streamlined for entering addresses. A text-to-speech feature makes it a hands-free (aka safe) device.
11. Skullcandy Audio Beanies – Skullcandy – $25.95
Do you think Olympic skiers and snowboarders get pumped to the sound of whistling wind and chirping birds? Not really. It's why Skullcandy crafts a full line of audio-enabled beanies for future Shaun Whites. Slip the surround-sound headphones into a specially-made, enclosed ear pouch and crank tunes all across the hill. Over 15 different styles will keep your head cozy and fashionable, all while drowning out that obnoxious "nature."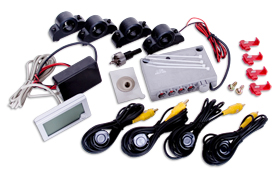 12. Auto Backup Sensor System – AutoAnything – Starting at $90
Bully Dog's system takes the guesswork out of backing up, a real godsend for those who drive large vehicles or simply don't have a knack for parallel parking. An interior warning sounds when objects are within six feet of the vehicle, activated only when the vehicle is in reverse. An optional LED display delivers numeric readings of the distance to an object, so you can just sqeeeeze into that tight parking spot.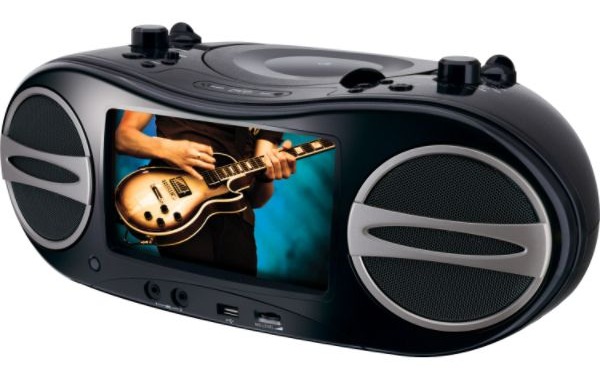 13. GSX Portable DVD/CD with 7-inch Display – Kmart – $117
Shades of "Do The Right Thing." This GPX looks like a boombox but plays movies and CDs. Sadly, if you hoist this baby on your shoulder, you can't see the film. It includes an AM/FM radio and the ability to view JPEG photos on CDs. The DVD and CD player is R/RW.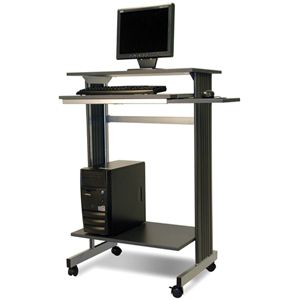 14. Buddy Euroflex Stand-up Workstation – TigerDirect – $145
Aspen, Colo. ski resort employees are turning more towards stand-up workstations so they can jog in place while working. While you may not be that dedicated to working out while you work, these stand-ups allow techies on the move to pop in and out without jumping up and down from a chair. The roomy top shelf holds monitor, desktop CPU and basic supplies. A fixed keyboard shelf features pullout side extension for your mouse and an adjustable lower shelf holds a CPU or printer and supplies. Sharp looking and wheel-based so it goes where you want it to go.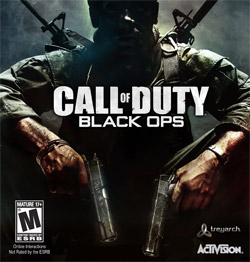 15. Call of Duty Black Ops – Overstock.com – $30 to $50 (Depending on system)
The newest installment in the biggest action series of all time is so popular Jeep named a car model after it. Within 24 hours of going on sale, the game sold more than 7 million copies. It's kind of a big deal.
16. Kodak Zi8 Full HD 1080p Pocket Video Camera – Kodak.com– $99
If you've been looking for an amazing deal on a pocket HD video camera, the Koidak zi8 is available for just $99 for a limited time from Kodak.com. This pocket video camera can capture your favorite life moments in 1080P HD and take 5MP still shots. If you need to deliver higher quality audio, attach a mic to the external mic jack.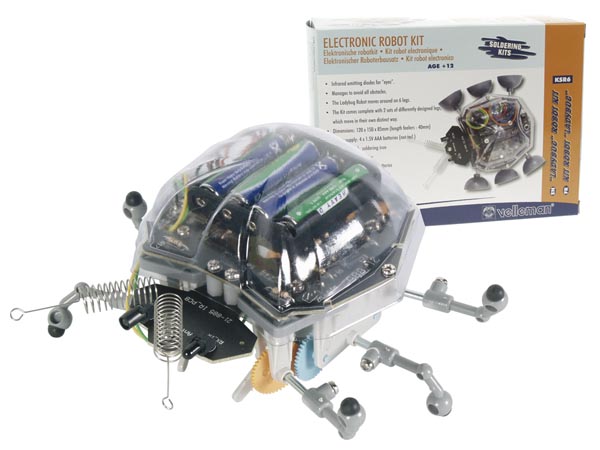 17. Robot Kits – Electronic Inventory Online – $19 to $38
This series of seven robot kits is perfect for future engineers. Models, including car, frog, hexapod, escape, scarab, ladybug and running microbug, turn out a fully-functional robot. The Ladybug Robot, for example, walks on six legs and uses infrared emitting diodes for "eyes" to avoid obstacles.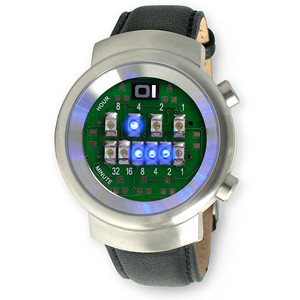 18. Geek Goodies – ThinkGeek – various prices
If you have a geek in your life than ThinkGeek is your go to gift store with gifts for coders, Star Wars geeks, tech lovers, caffiene addicts and cube dwellers. Need to score points with your IT department, order away and enjoy the free shipping.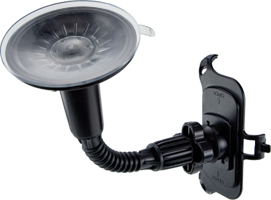 19. Apple NewerTechnology iPhone Window Mount – Other World Computing – $13
Unlike other mounts that easily fall off, the NewerTech Window Mount is specifically designed for the iPhone. With its fitted cradle and super vacuum adhesion, your iPhone will remain securely in place, even in the roughest of environments. The flexible neck is also stiffer and more robust than other mounts on the market, so you won't sag, droop or vibrate, requiring readjustments every time you look at it.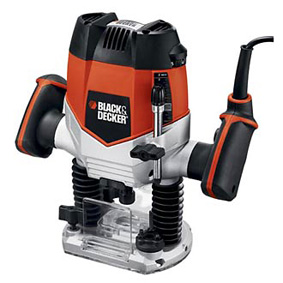 20. Black & Decker 10 amp 2-1/4-inch VS Plunge Router – Black & Decker – $90
Power tools bring out the caveman instinct in some men and this router will have such men grunting. Specs include a variable speed motor that puts out 8,000 to 27,000 rpm for controlled results; three turret stops to streamline repetitive depth cuts; and a SIGHTLINE® base that increases visibility of the work surface.
Let us know in the comments if you found a great Free Shipping Day deal.
Advertisement