textPlus, a text messaging app for iOS (free in app store), is now going to offer real phone numbers for users of the app after its recent update. With the app a user can now text their contacts even though they don't have a phone or their phone doesn't have a text messaging plan. This could potentially save a user hundreds of dollars if they no longer need an expensive text message plan from a wireless company.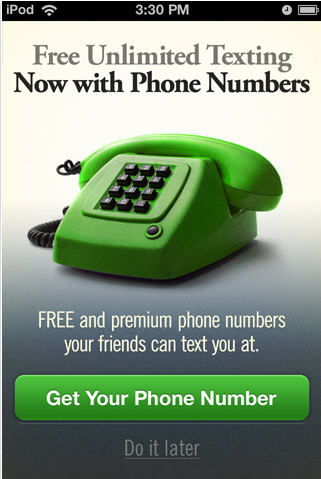 Users can give out the number to others even if the other person does not use the textPlus app. They will send a text just as they would with regular phone users. This helps turn an iPod Touch or iPad into a texting device, like we suggested in our recent post on how to use your iPod Touch like an iPhone.
We're excited to unveil phone numbers and grow our network, which is already 25 million strong," said Scott Lahman, CEO of textPlus-creator GOGII.
The numbers will be free unless the user wishes to select a specific area code for the number assigned. Numbers is self-selected area codes will cost the user $1.99 per year.
Only users in the US will be able to get a free/paid phone number at this time. All others can still use the app to send/receive texts the old way. Canadians can use the code 60611 to text to the US or while traveling in the US.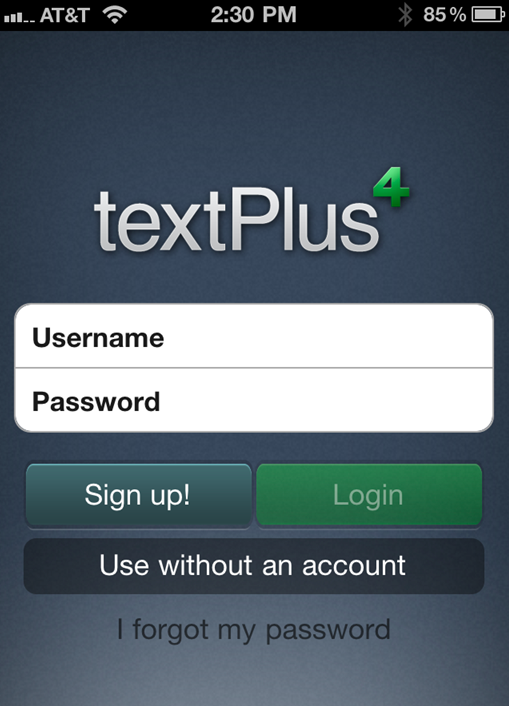 This is in addition to their unique communities, which were highlighted in a recent article we posted. In the textPlus communities, a person who subscribes or sets up a group can send a single text message and everyone in the group receives it, either in the app or via their regular cell phone number, if that number is the one used to subscribe. A textPlus user can communicate instantly with like-minded users or their own circles which have been set up.
Advertisement