There are two new services that promise to offer live television broadcast over the Internet. One of them streams live TV via Safari on your iPad. This is not a pipe dream fantasy promise of an upcoming service but a functioning service you can try with your iPad today.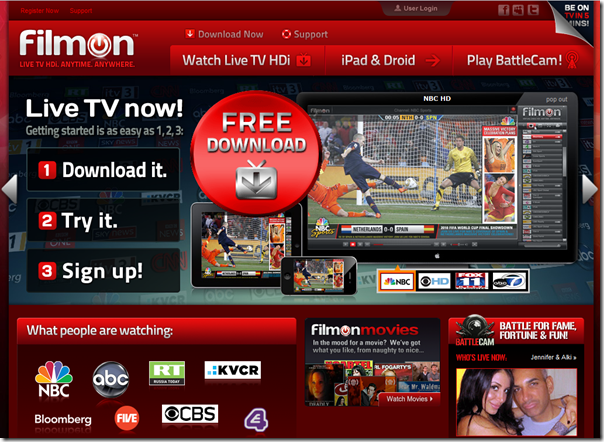 The one that works on the iPad is called FilmOn ,a web service that delivers local broadcast TV channels, mostly from the Los Angeles television market, streamed to the iPad through a web app or through a downloadable client to your computer. It also works on a other Blackberry, Android and other iOS devices. Our friend Warner Crocker at Gottabemobile tested the site out on his iPad using his Mifi and said it worked well with just a few hiccups. We tried it on the iPad through a home cable Internet connection and it worked well. Only half of the channels actually delivered anything – mostly the local TV stations. So it is a little inconsistent. Also, the web app crashed the iPad forcing it to spontaneously restart. Be warned; there is adult content, but only as part of the paid service once this gets up and fully running.
More of the channels work through the computer version of the app. It also offers the ability to record the TV channels. It will be interesting to see how well it works during live sports broadcasts. Testing the DVR functionality caused it to stutter, more so than when it was just streaming. Playing back of the same live recording had the same stalls at the same points.
UPDATE: During Sunday Night football on NBC, the iPad version did not function well at all with a lot of stutters and crashes.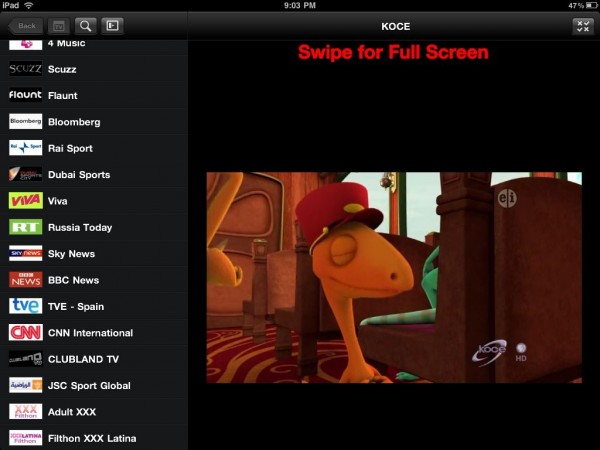 The other service is called ivi.TV. It promises the same kind of functionality but offers programming from more than just the LA market instead offering Seattle TV channels and according to All Things Digital, they will be offering channels from New York City, LA, and potentially Chicago and Philadelphia. Right now their service is computer only, but they do plan to add streaming for the iPad for an extra $4.95/month. Right now you can get a 30 day trial and it will be free for some over the air channels without DVR, $4.95/month for the Seattle TV channels streamed to a PC client which runs on Mac, Linux and Windows, and an extra $.99 for DVR functionality.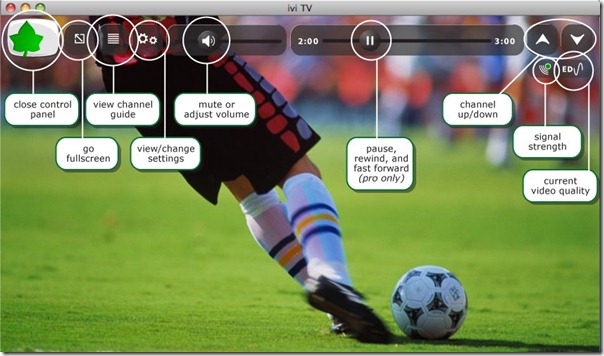 The free trail does require a credit card up front, so we were unwilling to test it not knowing how reputable the company is. We will leave that up to you if you wish to try it out. If you do, let us know how good the service is.
How long will this last? All Things Digital reports that both services are already facing a lawsuit from the networks. The response from both services is that they are not doing anything illegal since the FCC rules say that over the air broadcasts can be retransmitted, according to one interpretation of the rules. So, until the FCC chimes in or the lawsuit is settled or a judge enjoins either service from operating, enjoy.
Advertisement