The latest iPod  Touch is more like the iPhone than any previous generation with the camera and the retina display. Steve Jobs even hinted that the device is phone-like in his announcement when he said it was like an "iPhone without a contract". With a little effort, a few apps, and some optional accessories the iPod Touch could serve as a replacement for a mobile phone. There are a couple of approaches to make this happen.
Hacking the iPod Touch Into a Phone
If you really want to have a cell number on a wireless carrier, you still can with a jailbroken iPod Touch and the $60 Apple Peel 520, which is a case that holds the iPod and a sim card from Go Solar USA. Jailbreaking is required as it is not an approved-by-Apple accessory. The device was made by a pair of Chinese engineers and has a dock connector for syncing. They don't say which carriers will be supported.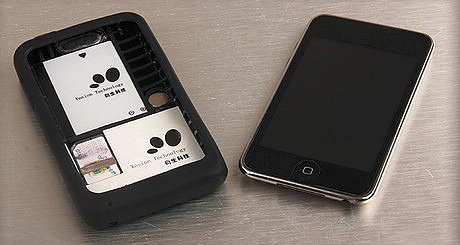 If that is too radical a solution, there is another approach.
The More Legit Method
Without jailbreaking or buying a separate accessory, other than a pair of Apple headphones with a mic, users can use their iPod Touch as a phone without a lot of effort.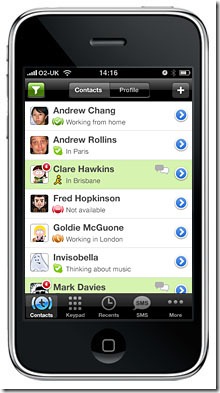 The first thing you need is a Voice Over Internet Protocol, or VOIP, service.. You could use the ubiquitous Skype service which is supported on iOS devices. Another is TruPhone. The benefit of this app is that it supports Skype and Google Voice. With TruPhone you can also interact with MSN, AIM and Yahoo. So set up an account on any or all of those services and get TruPhone. If you just want one service that will use voice and text in one app, then Google Voice is enough since Skype won't let you text anyone on other services. And it works with TruPhone too.
One thing that Apple really bragged about with the iPhone 4 was FaceTime. There is also a similar service and app on the iPod Touch called Fring. It will let you out of the Apple walled garden that is FaceTime.
Now all you need is a set of ear phones/buds with a mic. Apple includes ear buds with an iPhone but you can buy one for just $29 from Apple or other retailers. If you don't like ear buds, then try a pair like the Scosche IDR305md. If you don't want to even buy headphones or ear buds, then you could just use speaker phone all the time.
Wireless Access
The last thing you need is Wi-Fi. The issue here is that sometimes you may not be near Wi-Fi. This is why Google Voice is a great solution since it will take the call for your and transcribe the message and send it via email, which you can check later. But if you need to know where to find a good Wi-Fi signal remember that many chains like McDonalds and Starbucks have free Wi-Fi as do some  places you wouldn't consider, like Staple's stores.
Even with Wi-Fi being far more widespread than it used to be, it is still not everywhere. One solution might be to get a Wi-Fi hotspot device from a company like Sprint or Verizon. Each carry the MiFi 2200, a little credit card shaped device that provides Wi-Fi Internet over their high speed wireless service for up to five devices. The catch is cost. For example Verizon costs $60 for 5GB of data.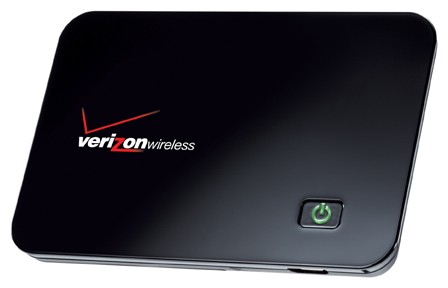 Why would anyone pay $60 for an extra device instead of just getting an iPhone with a wireless contract? One, you cannot use an iPhone on either Sprint or Verizon. Plus, you get 5GB of data plus unlimited voice and texting for just $60 which would  cost much more via AT&T. Finally, you get this for up to five devices. So if you have more than one person that you are around all the time, this is a big savings. You have to all be together all the time for it to work. But if that is not a problem because you are together on the way to work and at least one of the work places has Wi-Fi, then there is no problem.
Advertisement