If the source at AT&T can be believed, the much anticipated iOS 4.2 update will be released via iTunes at 10:00 PST Friday, November 12, according to MacStories.net (via TUAW). The same source is also reporting that iTunes will be updated to version 10.1 and Mac OS X will be updated to 10.6.5. Both of the latter updates are required to update to iOS 4.2 and run AirPlay, the feature that allows users to stream content from their iPads to the Apple TV and AirPlay speakers.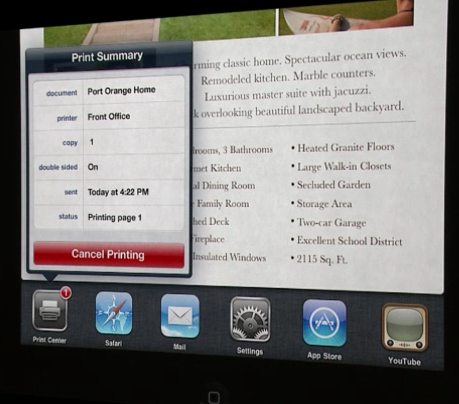 The update was supposed to be shipped on Tuesday, however a bug was discovered that caused Japanese characters to display improperly.
The update has a lot to offer, which we previously posted for you.
The process of updating will likely be the same as previous iOS updates. Make sure you have the latest version of iTunes by running the software updater from Apple or directly downloading it from their web site. Then attach your iOS device and let it back up first. It will then offer the update once it is ready. If not, click on the device and it's main tab will have a link to update.
Advertisement