G-Form, known for making athletic protective gear, jumped into the mobile device protection business with a recent product expansion. They now have cases for iPads and Notebooks. The Extreme Sleeve for Laptops is a form-fitting sleeve that will protect notebooks as small as an 11″ MacBook Air up to a most 15″ notebook computers. The material is a special material called Poron XRD. It is soft, flexible and resists water without adding too much weight to the computer.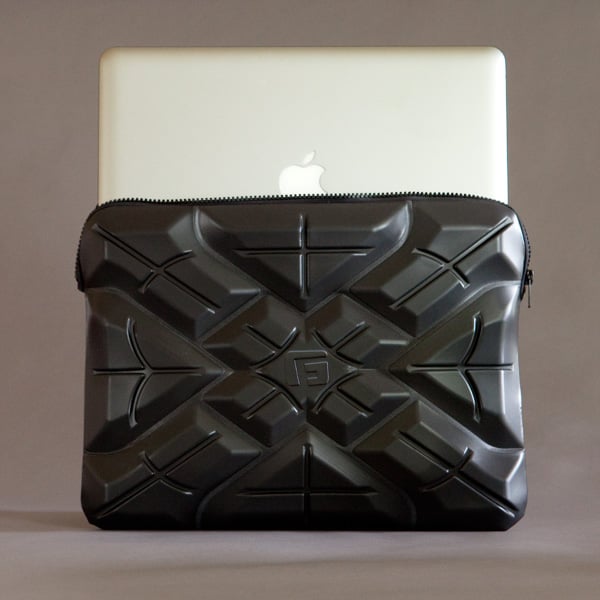 Inside the sleeve, the computer can be carried with or without another computer bag. Either way it will be snuggly protected from even the worst of drops. To prove this, you can view the results of their test dropping a MacBook Pro off a twenty-foot porch while inside the sleeve.
They've also dropped a bowling ball onto an iPad and dropped an iPad out of a tiny plane with similar results.
Here is the plane video:
Here is the bowling ball video:
How does this work? If they told us that, then others would steal their technology and copy it. But the point is that material is not only soft but has a special cushioning characteristic that stiffens and absorbs all the impact protecting whatever is inside. This is perfect for those using a compute or iPad in extreme situations.
These will set you back a pretty penny. The laptop version 11″ sleeve is $69.95 and the 13″ and 15″ are $79.95. For the iPad sleeve you will pay $59.95.
Advertisement