Microsoft is taking notice of the success of Apple's iPad and other tablets according to two different stories which emerged recently.
First, we learn from All Things D that Microsoft is considering porting Microsoft Office to the Mac App Store. "It's something we are looking at," said Amanda Lefebvre of Microsoft. She was not very forthcoming saying they have not "ruled out" the idea of a Mac App Store version of Office. But with the availability of iWork, there is an incentive to get into the app store to fend off the smaller, leaner office suite from Apple. The problem is, iWork is also a lot cheaper. Still the Mac version of Office has been selling well after its recent release, according to the article.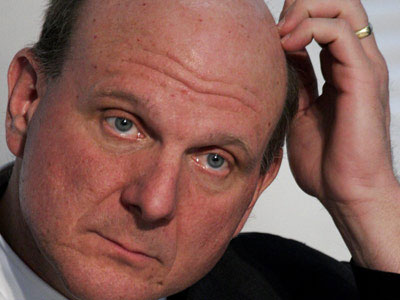 Microsoft already released their popular note taking application, Onenote, in the iOS App Store. It is free and although it had some difficulty early with not allowing sign ins, it is doing well with an update that fixed that glitch.
There is no word if we will see a version for the iPad or if other Office applications will be ported to the mobile space. However, Jason Bung, a senior director at Microsoft said they would be pushing their suite to "other platforms" making it possible that there could be an iOS version of Office.
Second, as Microsoft announced their successful earnings report for the second quarter of the 2011 fiscal year (October to December 2010) they made mention of waning Windows earnings.
Puffed up by strong Xbox Kinect sales, the overall income was up. But their Windows division saw a decline. As a confirmation of the effect of the iPad and other tablets, like the Samsung Galaxy Tab. CFO Peter Klein said in response to a question about tablets hurting the PC sales numbers, that netbooks are on the decline having reached the high-water mark in the second quarter of 2010. They are being squeezed out by "newer devices like ultra-portables and tablets."
As the folks at Engadget rightly pondered, what would ultra-portables have to do with this? They run Windows. But the MacBook Air doesn't and that may have been in mind when Klein offered his answer. Because people are choosing iPads, Android tablets, and possibly cheaper Apple models like the MacBook Air, fewer PCs are shipping with Windows.
One set of numbers that confirm this is a report that says Apple is the third largest PC maker in the world, when including the iPad, behind HP and Acer and just ahead of Dell and Lenovo. Microsoft may have to convert some  Apple users to stay in the lead.
Advertisement