The Zerochroma line of cases is a new collection of hard shell cases with a swiveling handle that props your device up on a table designed for use with the iPhone, iPad and iPod Touch. There are also versions for the iPod Nano and Amazon Kindle 2.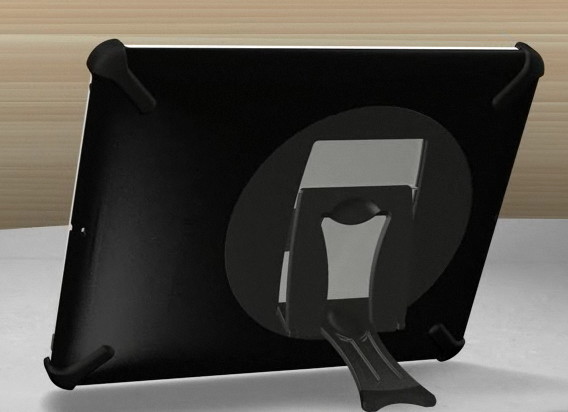 The case itself is a hard shell that connects to not only the back, but also the front of the iPad for protection of the screen while not in use. The case snaps on teh back while in use, and when you want to take the iPad on the go, you remove it and snap it on the front to keep the screen safe. This addresses a common complaint, lack of screen protection, that many users have with iPad cases.
The kickstand on the back rotates 360 degrees to allow you to hold it or stand it up in any mode on any side. And the kick stand can hold the iPad up at any angle from zero to ninety degrees. It also folds perfectly flat to rest on a table.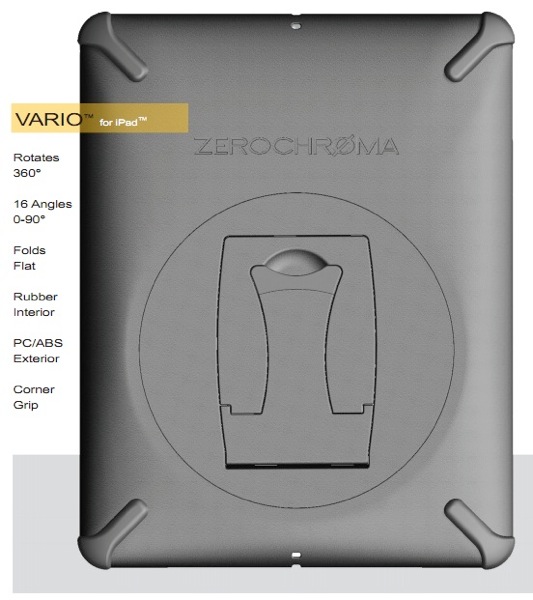 Inside the case there are is a rubber lining to not only keep it from scratching but to offer a shock absorption in case of falls. The corners are reinforced for such a fall.
At this time there is a case for the following:
iPad = Vario – $69.95 in black and white, grey and white, or two tones of pink
Amazon Kindle 2 = Vario – $69.95 in black
iPhone 4 = Teatro – $44.95 in black and white, grey and white, or two tones of pink
iPod Touch 3rd Gen = Teatro – $34.95 in black and white
iPod Nano 5th Gen = Teatro – $24.95 in both white and black
iPhone 3/3GS = Projecto – $24.95 in black, white, pink and grey.
Versions for the Samsung Galaxy Tab, the iPod Touch 4th Gen and Kindle 3 are coming soon. Watch soon for reviews of the iPad and iPhone 4 versions of this interesting case.
Advertisement